The tutorial, as I promised! (Using MAC Cosmetics)
A few words: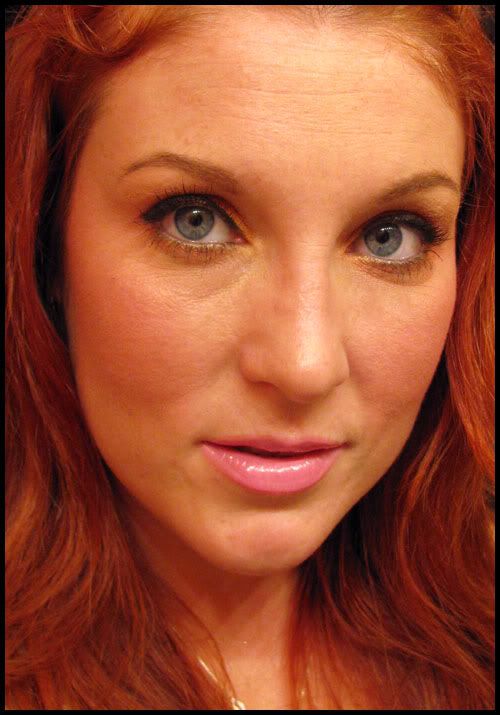 I rushed through this, and I did it in my bathroom light, so I can't promise that the pictures are right dead on perfect, but I'm trying!!! It's a very "warm" light
This tutorial was done using:
That Gal! – Benefit
Bare Minerals
Pearl Blossom BP
Angel Cream Plushglass
Zandra lipstick
Orange e/s
Fab N Flashy e/s
Firespot e/s
Post Haste e/s
Bright Fuchsia e/s
Claire de Lune
Blacktrack F/L
Uppity F/L
Cover girl Lash Blast Mascara
Click the jump to see the tutorial!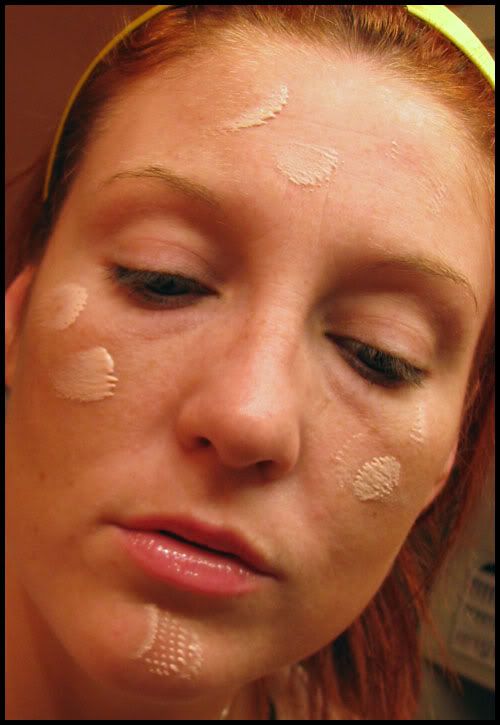 Smooth That Gal all over your face. It smells pretty and you feel tight. Yay!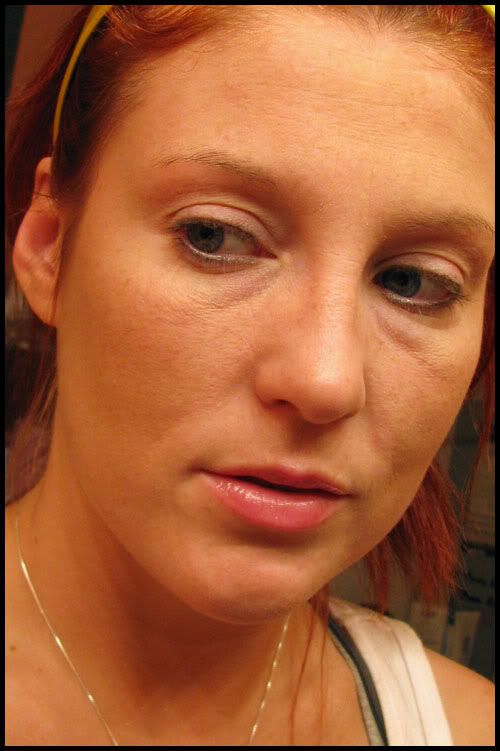 Buff buff buff Bare Minerals on your face, I used a 182 but you're welcome to use what you like, small circles, lots of them, make this product positively GLOW on your skin. It's a workout!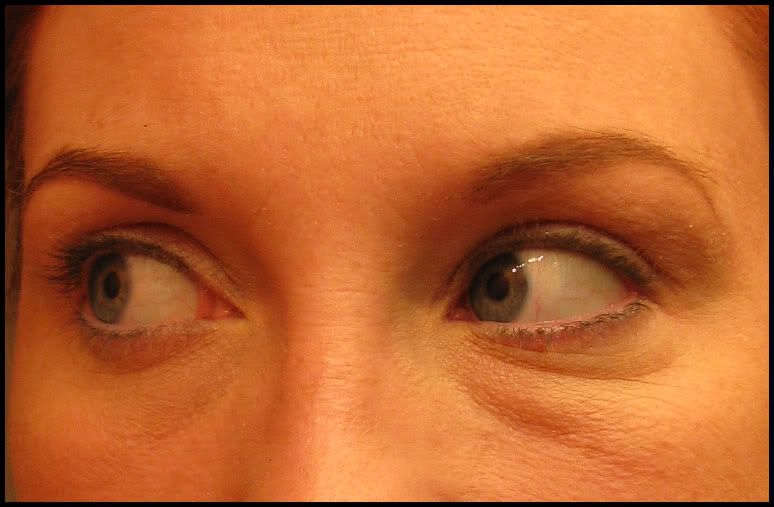 Ok, this image. I drew my brows in, and then because they were so freaking dark, I buffed that general area with the 182 as well, just to soften the lines. You can see, one brow photographs better than the other…but in person the one that looks better in pics is a waaaay bit over powering…so I buff/blend them down a bit, to more look like my left eye.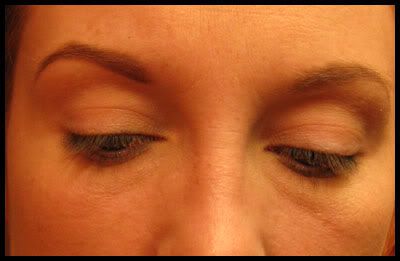 Here's another shot of what I'm talking about with the brows.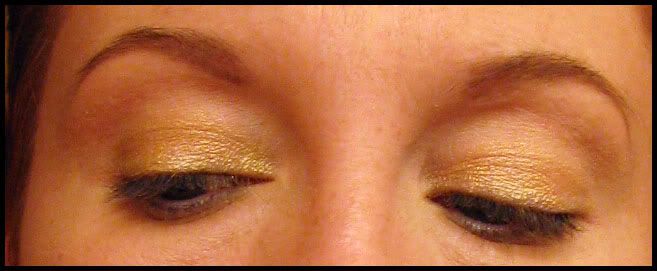 Uppity Fluidliner. All over your lids. I used a concealer brush to get it on and blend the edges. It's just a base for the oranges.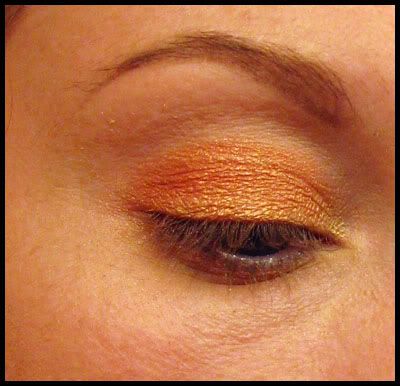 K. Now put Firespot on the outer 2/3 of your lid, more concentrated on the outer third than the middle.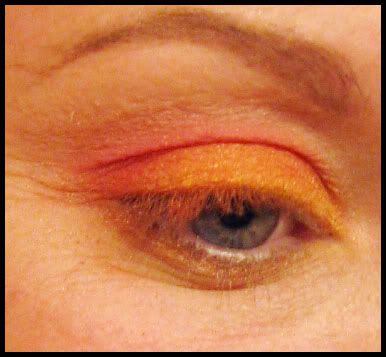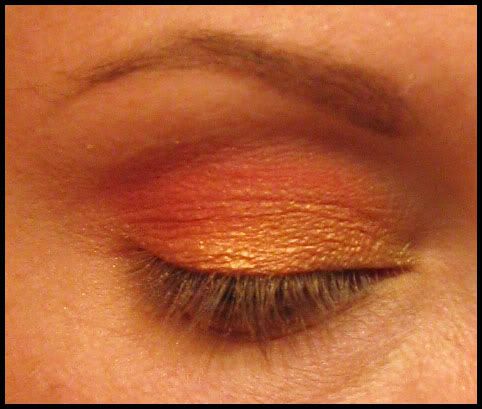 Poste haste on a round dobby brush for your outer V crease area. You don't have to pack it on because we're using Bright Fuchshia
later!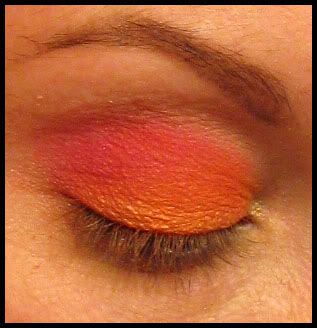 Use a smaller round brush to dob and blend Bright Fuchsia into your crease, be careful because you don't want to over power the Post Haste!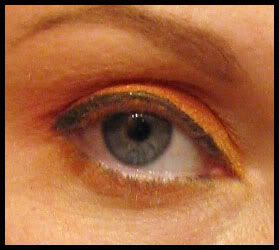 I added liner all the way across and gave it a little flip upward using a slanted brush. Then I used the Lash Blast Mascara to bring out my lashes. I've only used it twice, I'll let y'all know how it goes. I also added some Orange shadow over the Firespot, just to give it *POP*. The inner corner got a swiping of Fab & Flashy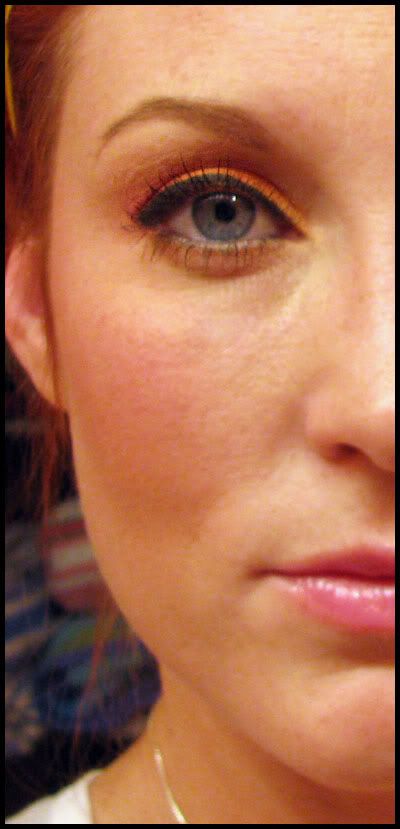 Add Orgasm over the whole of the cheek, then put Pearl Blossom Beauty Powder over that, and be sure to SMILE!!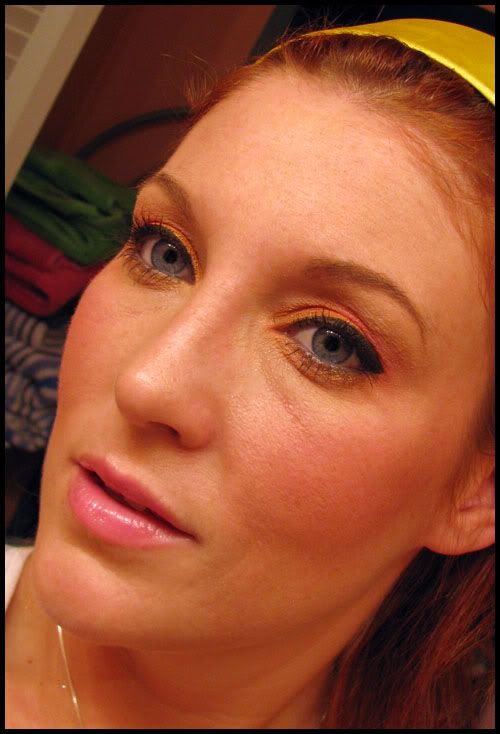 Mug for the camera, fix your eyeliner, put it on your water line, and take your hair down!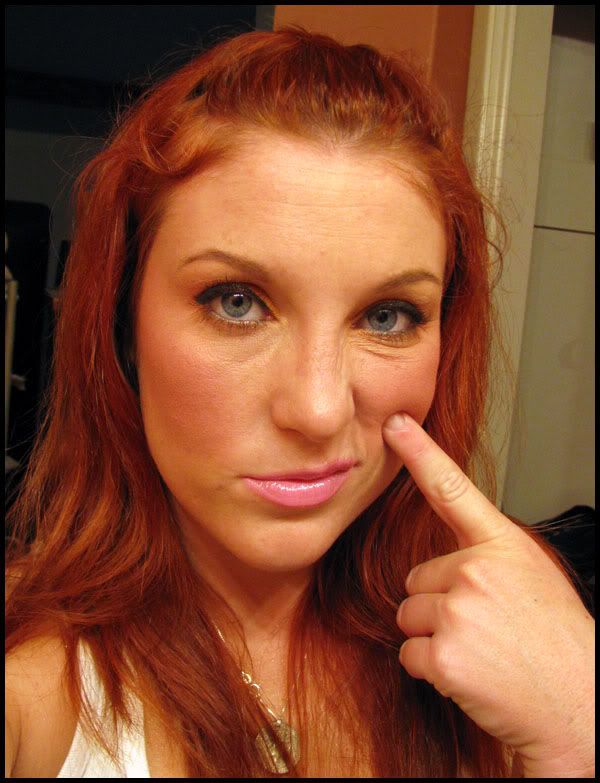 Ooops. Forgot our lippies! Zandra lipstick with Angel Cream plushglass over it to warm it ever so slightly.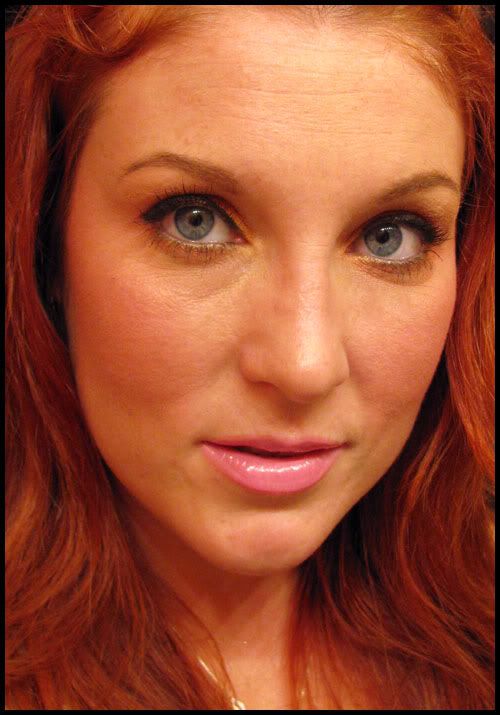 One more mug in the camera, then run to the gym to get ooky sweaty smelly! So I apologize for the silliness.
Thanks guys, leave comments on the blog! Maybe I'll do another one again sometime.
Feel free to post your own tutorials in the Tutorial Forum on Specktra.net!