More Cool Heat swatches! (and my thoughts on what I saw Tuesday…)
Thank you miss Erine1881! If I ever meet you I may kiss you!!
I saw this collection in person on Tuesday, and y'all…it's gorgeous. Warm Chill is just freaking gorgeous, jaw droppingly so, for me.  Solar White, I didn't get to swatch it, so I'm going to reserve judgment.   Cool Heat, to me, looked so much like Big T in the pot that I'm not entirely sure I'll make the splurge to pick it up.  They didn't have Gulf Stream in the box, so..I missed peeking at that.  Warming Trend is going to become another new love for me, and so are ALL of the Slimshines. *sigh*
I know some people kind of don't like Slimshines, saying they're too much like a gloss, but I love their texture & finish!!  I'm not about heavy lip product or anything like that, and I love how pigmented the product is on my lips.  To be fair though, I have pretty pale lips…so that probably plays into it.
Oh, and I have to ask, is this chick in the ad redheaded?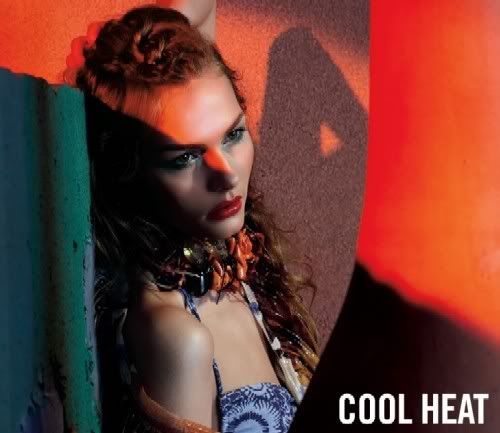 Click the jump for the drool inducing goodness!