Nubar Raspberry Truffle – NOTD
Nubar is a brand that I feel doesn't get enough love on blogs.  It is such an amazing brand with wonderful shades and at reasonable prices too.  One of my favourite polishes is from Nubar and was released back in 2009 with the Chocolate Truffle collection.  Perhaps this isn't a colour you'd think I would wear during the summer months… but keep reading to see why I can't resist this awesome polish.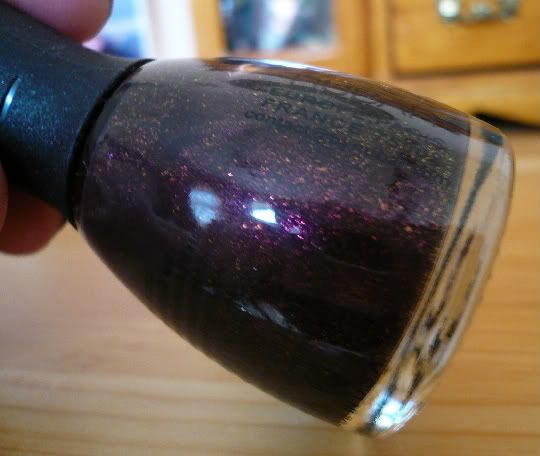 Of course I am talking about the fabulous Raspberry Truffle!  For me this was the winning shade of the Chocolate Truffle collection.  At first glance it doesn't look interesting – it looks like a standard dark brown polish with red shimmers.  However you have to apply this polish to see how wonderful it really is.  The glitter particles are pretty large and shimmer a beautiful raspberry red colour.  However when the light hits the glitters really transform!  The glitters start turning from red to gold and even to green!  I think the chocolate brown base colour really compliments the shimmers.  Sadly it has been very hard for me to get a photo showing how awesome this polish really is!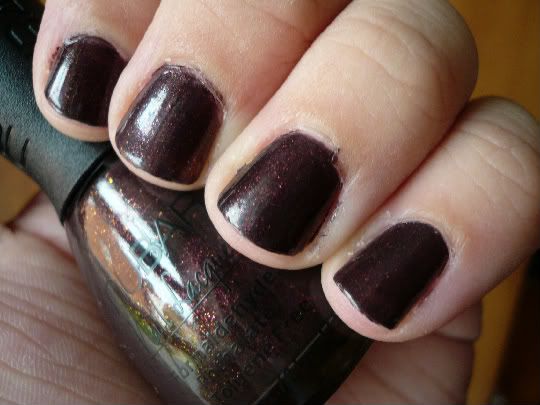 Usuaully I would wear a dark polish like this during the fall months.  However the transforming glitter really makes this look fabulous in the summer sun.  I sometimes add Nubar 2010 polish on top to really make it sparkle! 2010 is an opal flakie polish which when layered over Raspberry Truffle enhances the transforming glitters even more!  The formula of this polish is also fantastic.  It only takes two layers to get perfect nail coverage and the brush on the Nubar polishes is very easy to use.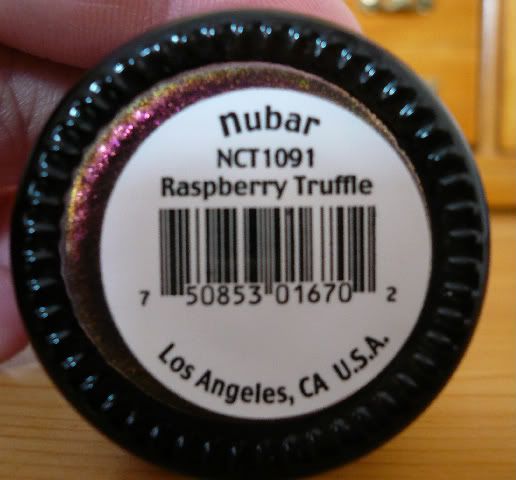 If you want to try out Nubar polishes you can buy them at www.beautybay.com for only £5.50 each and they even ship worldwide.  Have you tried out any Nubar polishes before?  If so which ones?  I am always looking for more to add to my collection!