A perfect for daytime NOTD
Today I discovered a shade from China Glaze that I hadn't worn in a while. I'm ashamed to admit it had been stuffed to the back of my drawer after only a couple of uses.  However i'm so pleased I re-discovered it because it's beautiful!  Keep reading to see which shade it is.
This is Cords.  It was released back in 2009 with the Retro Diva collection.  China Glaze described the shade as a 'rustic grey shimmer'.  This is certainly shimmery however I don't feel it is grey.  To me this is a taupe colour with a metallic shimmer.  I think that Cords makes a fabulous daytime nail colour. I feel it is work safe yet still grabs a little attention because of the metallic shimmer.
I was also impressed because Cords only needs two coats of polish to cover my visible nail line.  The wearing time is also pretty good and after three days I only had minor tip wear.  I did of course use Seche Vite top coat which helps to make the polish last longer.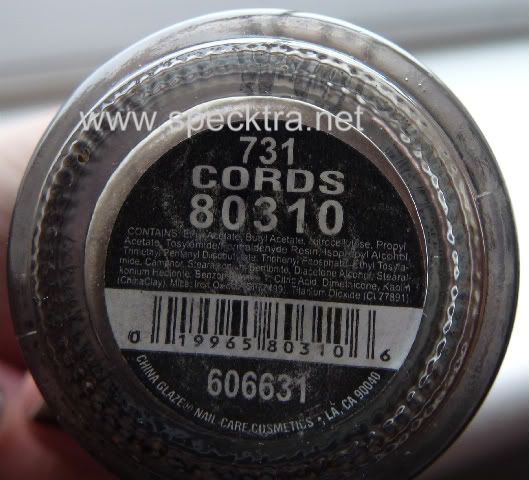 The only downside to Cords is that because it is a metallic finish, you tend to get visible brush stroke lines in the polish.  Sure it isn't noticeable from a distance however when closely looking at my nails I can see brush strokes.  This isn't unique to Cords though because every metallic polish I have tried leaves brush strokes visible.
All in all I am happy with Cords and have enjoyed wearing it.  You'll be happy to know I have pushed it to the front of my drawer in hope that it gets plenty of use over the fall because I feel this is the season that this polish suits best.