MAC Light Green Glitter
In todays post I am going to talk about an item that is sadly no longer available.  However it is so pretty I didn't not want to post about it!  I'm talking about MAC Light Green glitter.  If you want to find out more then keep on reading.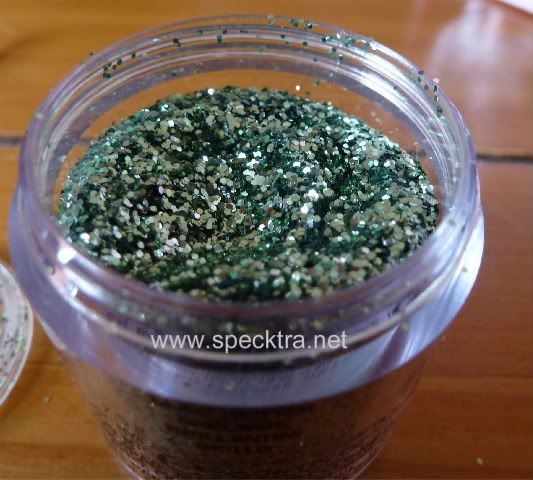 You all know that I love glitter and sparkles so it should come to no surprise that I like MAC glitters.  They come in jars the same as Pigments do but cost a little less.  Due to the glitters being a PRO product I can't see a price for them since MAC re-designed the PRO site, however the lovely Anitacska said they cost the same as a pigment – £15.50. Of course you don't have to be a PRO to buy any of those items.  You can call the PRO number and they will post the items out to you.  The only difference is us normal people don't get any discount on these products!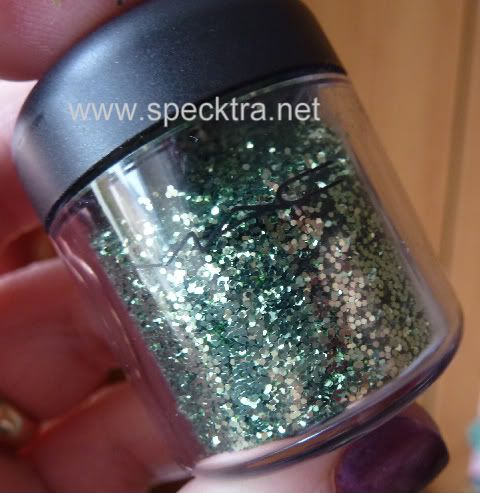 Light Green glitter has sadly been discontinued however it was once a PRO glitter.  I managed to get mine from a sales thread in Specktra so keep an eye out for people selling them if you like what you see.  What I love about Light Green glitter is how the glitter changes colour depending on the light.  As you can see from my pictures it sometimes looks light green, sometimes gold and sometimes it goes black which is really weird but cool.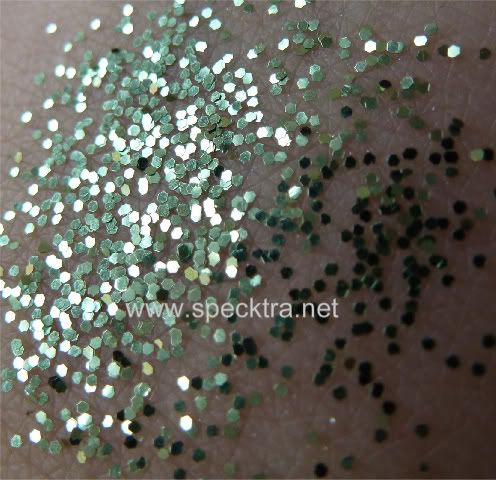 The glitter itself is not a fine glitter like many of the Reflects glitters from MAC.  Light Green glitter is a little chunky and needs to have some kind of mixing medium to make it stick.  Personally I like to use the MAC Gel Mixing Medium and also the Eye Kandy Liquid Sugar to make glitters stick.  Like all glitters MAC say that they are not eye safe, however I have never had any issues using a glitter on my eye lid.  I never use any on my lower lash line though to make sure nothing can get in my tear duct area.  Light Green glitter looks great when used over a green eye shadow or you can even use it on areas of your face to help create a halloween look.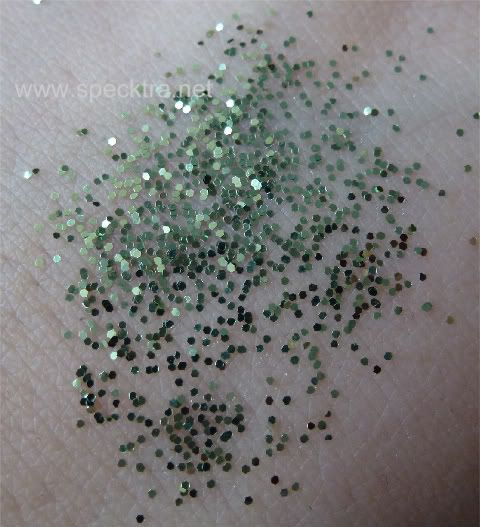 Overall I am so happy that I finally managed to get hold of Light Green glitter and thanks so much to the lovely Specktra member who sold it to me.  Do you have a favorite glitter from MAC? Let me know what it is in the comments below.