MAC Aurora Pigment
Aurora Pigment from MAC is part of the recent Daphne Guinness collection.  Three Pigments were actually released with the collection – Circa Plum, which I already owned. Nebula – a darker shade that didn't catch my eye and lastly Aurora, the Pigment that jumped into my online shopping basket.  Keep on reading to see why I think this is a Pigment that should be on everybody's shopping list.
Firstly I must warn you that the Daphne Guinness collection is limited edition so this means you need to grab the items you want as early as possible from www.maccosmetics.com.  The Pigment itself cost me £16 / $20 and of course contains the usual  0.15oz of product.  I won't moan about the tiny jars anymore – they are obviously here to stay and i'm just going to have to put up with it!
Aurora is such a beautiful name and it really suits this Pigment well.  I feel that this colour would look beautiful on any skin tone.  The shade is much more than a standard neutral shade – the base colour is a cool toned brown shade that has a lovely rose tint to it.  When you combine the rose tint with it's slight metallic and frosty finish you get such a stunning colour.  It's very shimmery but by no means over the top and of course like all Pigments you can wear Aurora wet as well as dry.  I have swatched it dry just for reference because unlike some Pigments, Aurora doesn't really change much when swatched wet – it becomes a touch darker and more metallic but that is all. I much prefer to wear it dry – less mess and fuss that way.
The texture of Aurora is something worth shouting about too.  Recently I have found some MAC Pigments to be a little dusty in texture and not as smooth as they should be.  Aurora however is perfect in every way.  It's very smooth – so much that it glides on your lids and doesn't drag or even have any fall out.  Plus it's very opaque – you don't even need a base for Aurora.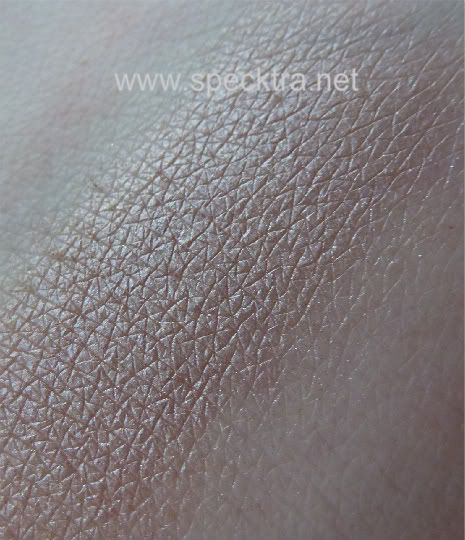 So far I have only been using Aurora with some other neutral shadows however I will start to experiment with it next week and try it with different colours like blues and greens.  I have been so happy with my purchase of Aurora and urge everybody to at least swatch it and see for yourself just how beautiful it is.  I think this will soon become a staple in my neutral shadows collection.  If you have any questions then please ask in the comments below.