MAC Flamingo Lipstick
I never let the seasons and weather dictate to me what makeup I should be wearing.  Otherwise I would not be able to wear this fabulous lipstick from MAC until the spring and summer months.  It's called Flamingo and is one of five lipsticks released with the Iris Apfel  collection.  It's deliciously bright and fun and once again a shade that would suit all skin tones.  Keep on reading for swatches and a full review.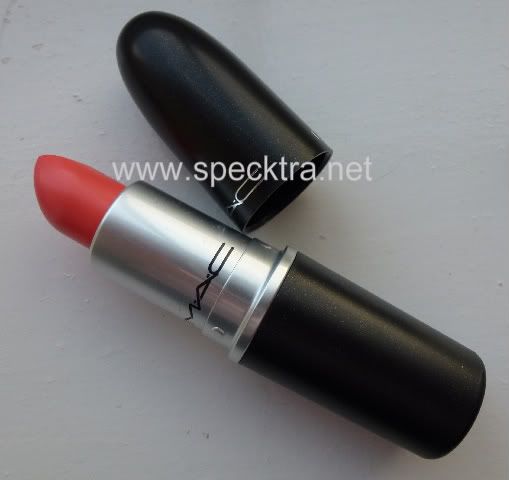 Like all MAC Lipsticks Flamingo cost £13.50 and contains 3g of lipstick.  The finish is a lustre which means it isn't as full coverage as other lipsticks but it does have a lovely glossy look to it.  MAC describe Flamingo as a 'light, milky, bright coral' shade and I don't really agree with that.  In the tube is looks like a super bright coral.  However as you can see that it looks totally different when swatched and worn on the lips.  The pink tones really come out and because of the lustre finish it sheers out and therefore tones down how bright the lipstick is.  So therefore I don't find this lipstick to be 'bright' and I certainly don't think it has a 'milky' appearance either. However I do feel that Flamingo has much better coverage than other lustre finish lipsticks that I own – I would say it is semi opaque and after a couple of swipes on my un-pigmented lips I get a very even coverage.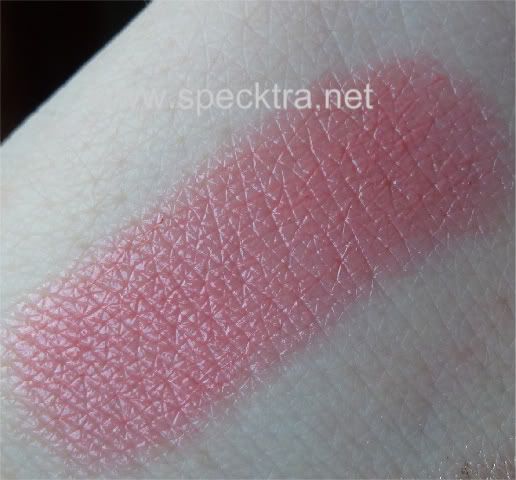 Why did I pick Flamingo out of the other super bright shades that were released with this collection?  In all honesty I am not sure!  I was all set to get Scarlet Ibis and then last minute I switched and got Flamingo.  I must say I am very happy with my choice purely because I think I will get more use out of Flamingo.  It's not too bold of a lip colour to wear to work and because of the glossy finish the up-keep isn't as high as a matte finish lipstick.   I have also found that in the winter months when my lips are slightly dryer a lustre finish lipstick is much better because it feels smoother and less drying on my already dried lips.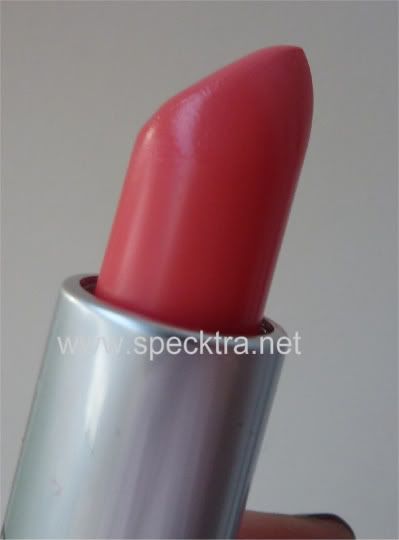 I'm sad to say that MAC really did create a special collection with these lipsticks and most are now sold out.  It was only released online in the UK however some people have managed to call up the Pro line and got the lipsticks they wanted that way.  If you do manage to see Flamingo in stock online then i'd snap it up quickly if you like what you see.  I have been very happy with my purchase and although Flamingo isn't going to become one of my staple lipstick shades, I will still be enjoying wearing it on these cold winter days to cheer myself up.