MAC Early Bird
Today i'm reviewing yet another eye shadow from the MAC Iris Apfel collection.  This time it is the coral eye shadow called Early Bird.  Keep on reading to see what I think of this eyeshadow and if it is a must have for your collection.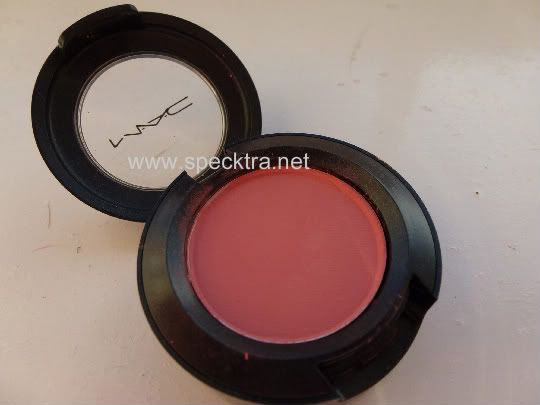 Like all the eyeshadows in the Iris Apfel collection, Early Bird is a limited edition shade which means if it sells out it is unlikely it will come back again.  It is in the normal black packaging for an eyeshadow and costs the same too. It contains 0.05oz and can be bought from www.maccosmetics.com
The eyeshadow itself is a matte finish shadow.  Usually I don't do well with matte eyeshadows because they take quite a bit of work.  And when I first swatched Early Bird I was slightly worried at the lack of colour payoff.  However to really see this eyeshadow you must swatch it with a brush.  For some reason a swatch with a clean finger or Q Tip doesn't work so well.  Once I did swatch with a brush, MAC 239, I saw just how lovely the colour was.
Early Bird is a coral shade that leans quite pink toned.  It reminds me quite a bit of Free To Be eyeshadow which is also from MAC, however the colour payoff on Early Bird is much better and takes less work.  Early Bird is however quite a dry matte shadow and because of that it becomes quite dusty so you do get a little fall out when working with it.  However if you use a sticky base – like a MAC Paint Pot this does help matters greatly.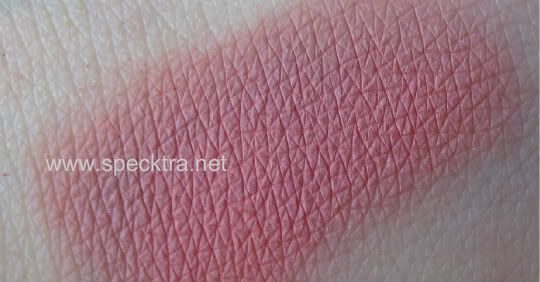 I also discovered a love for my Coral Crepe Paint Pot and it has become my go to base for this eyeshadow.  Sadly Coral Crepe was limited edition but it is an orangey coral shade that really makes Early Bird shadow pop.  If you have these two products from MAC I suggest you try them out to see what you think too but in my mind it is a winning combination.
As much as I like Early Bird I don't think it is a shadow that everybody would want or need.  In fact it might look odd against some skin tones or if not worn with certain colours to compliment it.  I have found that wearing coral coloured eyeshadows it is best if I team them with blues and teals.  Otherwise it can make my eyes look irritated rather than like i'm wearing makeup!  I am very pleased with my choice though and it fills a gap in my collection.  If you have any questions then please just ask below in the comments.