Celebrities
I admit, I've had a girlcrush on Ali Larter since Varsity Blues. She's gotten better and better since then, and so I was THRILLED to get word on how to recreate her style. I'm honestly considering emailing my girl and telling her I want this hair (except red) next week when I go in for my color/cut.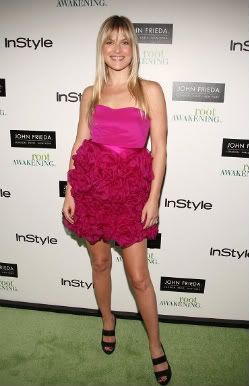 Ali's has gorgeous, vibrant hair…so Harry Josh really wanted to emphasize those amazing tresses.
For details and giveaway info, click "Read More"!

Harry says:
"The look I created for Ali emphasizes how naturally healthy and vibrant her hair is. I started by spritzing hair with Root Awakening Detangling Spray, then blow dried in sections using a natural bristle brush to maintain her hair's own health and shine. I finished the look with a styling crème to add polish to her naturally sleek, full hair."
I love how soft and shiny and touchable her hair looks!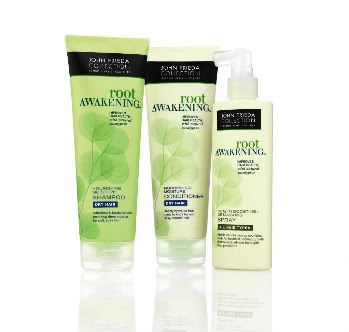 Want this look? Guess what! Five lucky Specktra Beauty News readers will get the goodies! Just comment below to be eligible to win Root Awakening Nourishing Moisture Shampoo and Conditioner as well as the Root Awakening Health Boosting Detangling Spray.
Simply comment to enter, and winners will be chosen at random.
Good luck!
Congratulations to our winners!
Peinapple, CamieNguyen, Sabrunka, N_C, and classycourtney…thanks for entering!!
You guys keep your eyes open for more awesome giveaways coming up!