foundation
A tutorial to show you how I do my everyday regular makeup look
A tutorial to show you how I do my everyday regular makeup look.
Products used (all MAC except mascara)
Foundation: Studio Fix Fluid NW45, Skinfinish Natural Deep Dark
Concealer: Select Cover Up NW 40
Blush: Ambering Rose, Margin
Lip Gloss: Mad Cap
Brows (not shown): Eyebrow Crayon: Stud
Comparison of MAC Mineralize satinifinish NC 50 to Colorstay in 400 Caramel in Normal/Dry



on thursday i had a job interview & needed to look my best, a couple of days earlier i found a RMK sample bag i won in a giveaway which included a couple of samples of the primer & foundation. I tweeted about it & the lovely Mizzworthy was raving about the primer to me, so i thought i'd give them a try for my interview! Well lets just say i fell in love with it immediately.
Lets start with the primer,
RMK Make Up Base – £22.00 for 30ml
I normally use the Smashbox Photo Finish primer which is like a gel in its consistency, the RMK is like milk & has no distinguishable smell once its in your skin & makes it feel like silk. I think its completely different than the smashbox as it feels like nothing on your skin as it sinks in whereas the smashbox makes your skin feels like silk but it coats your skin rather than sinking into it, if that makes sense.
The Foundation
RMK Creamy Foundation – £29.00 for 30g – Available in 8 colours, 5 are yellow based & 3 pink based (not gospel so dont hold me to it, but i did some research into it & that was the impression i got, i am a 1o3 which is yellow based)
Now i have oily skin so probably shouldn't use this foundation as its described as;
With its water holding oil formula which has a great moisture retaining quality, this luxurious, creamy type foundation replenishes the skin for a radiant & lustrous finish.
As i said i have oily skin but it worked brilliantly on me, I applied it like any other foundation, so my mac oil control lotion instead of moisturiser after washing my face, then applied the RMK primer & then the foundation & finally set it with my lily lolo flawless matt powder.
It smooths onto the primed skin beautifully & gives great coverage as its highly pigmented but doesn't feel too heavy which is great and has no smell if you're worried about that.
I applied this at 8am & at 11pm it was still in place as if i just applied it! i was amazed & kinda didnt want to take it off, i never sleep in my makeup but wanted to see if it lasted all night, just in case i ever get lucky! hehe! but resisted & took it off!!
Now i know £29.00 is a lot of money but i needed hardly any to cover my skin & get the coverage i require, the sample sizes i have are 1g of the primer & foundation & those lasted me two uses generously, so it will last you a while.
I went out immediately & bought the full sizes!! Has anybody else used RMK? i may have to investigate more products what would you recommend?!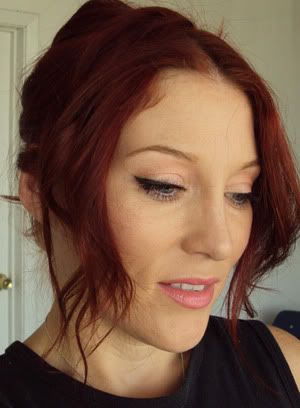 I'm giving Rock & Republic's Tinted Primer and Trickery Tinted Illuminizer a go this week, and wanted to show you guys the first day I've worn them.
I'm REALLY liking these so far. I don't want to give a full review yet, but I can totally see them becoming something I reach for every day.
What with the heat and all, I didn't do much today…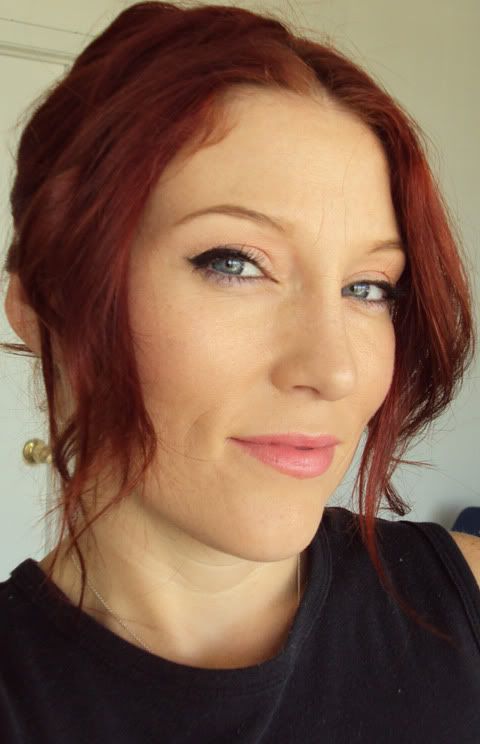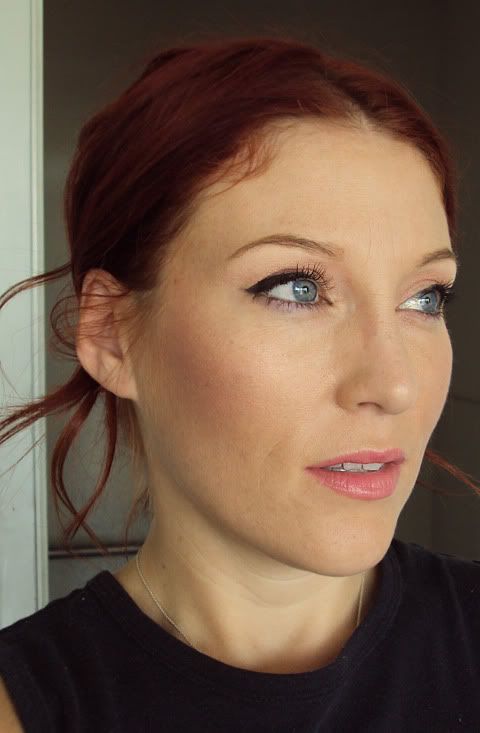 Face:
Rock & Republic's Tinted Primer and Trickery Tinted Illuminizer
La Mer The Treatment Fluid Foundation
Cheeks:
Stila Kitten highlighter
Pink Swoon
Eyes:
MAJOR Major Lash
Caviar (smashbox liner)
Like I said, super simple, but I'm really really liking this R&R so far.
I have just bought this foundation after reading very good reviews about it. I am in shock, it is amazing, my skin look perfect, glowing, flawless not oily it´s fantastic, it´s the best I have ever tried. I´m a MUA and I am definitly considering get this foundation into my kit, the only problem I find in Mac foundation is about the colors, too pink, too orange or too yellow don´t you think? What do yo think about this foundation?? and by the way the concealer also is wonderful.
PD. I speak spanish, sorry about my english.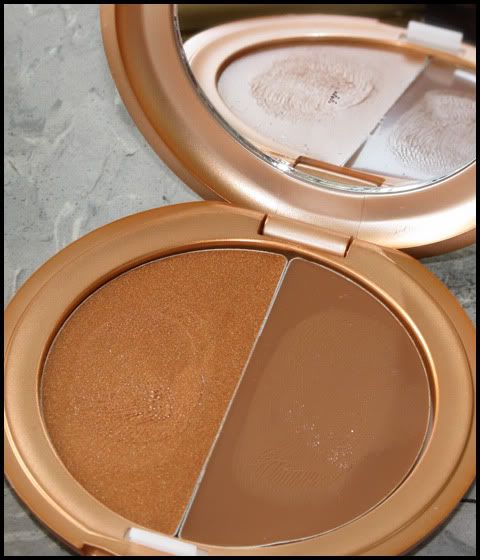 A couple of days ago I promised swatches…Here they are!!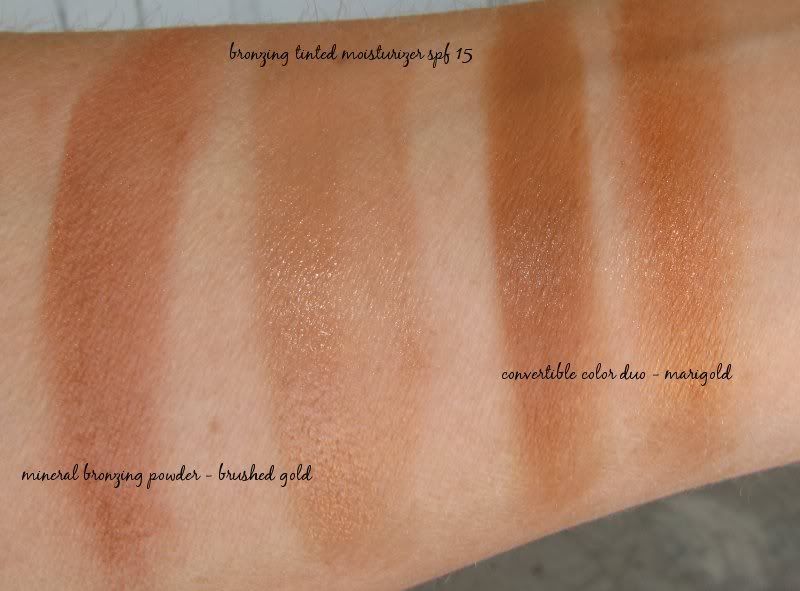 Click on this one, because it's fairly large…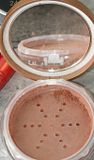 All in all, I'm pretty happy with the collection. I can't wait to see what you guys do with your Stila goodies!
Posted in
Beauty Products
,
Convertible Color
,
Cosmetics
,
Highlight
,
Multi Purpose
,
Stila
,
Swatch
,
bronzer
,
bronzing powder
,
foundation
,
golden
,
summer
,
tinted moisturizer
I know a lot of people are curious or don't know a lot about Lily Lolo, so I thought I'd do a review & application for you guys to see how amazing it actually is! & their shipping world wide is super cheap!
www.lilylolo.co.uk
So, it would seem that in my 20 year quest to find the perfect foundation, I might have FINALLY nailed it! And, the only reason I was able to do so is because my sister gave it to me as a hand me down because her skin is naturally perfect and therefore, she does not need foundation. Yes, if you are wondering, I do hate her; just a little bit.
Vincent Longo's Oil Free Water Canvas Creme to Powder foundation is amazing. Truly. Granted, the stuff has been around for awhile, but I always passed it by. How unfortunate for me! I could have been so dang fine for the last few years!!! When used with the line's Water Canvas Base, you end up with just enough coverage without looking cakey and the product magically covers flaws and redness without seeping into any lines that might be on one's face. I have tried every MAC, Chanel, Clinique, Laura Mercier, Kevyn Aucoin, MUFE and Bobbi Brown foundation available. The number of foundations I have in my makeup closet actually rival my entire makeup collection. It is THAT serious to me.
I have a lot of redness in my skin, large pores, circles under my eyes and some fine lines. Don't I sound hot? This is the first primer + foundation I have been able to use without "feeling" it on all day. The primer and creme are water based which makes the product lighter. It is also great for those of us with acne prone skin. The color range is amazing because it addresses every skin tone whether you are pale, dark, have yellow undertones or pink undertones or a combination. I would also like to point out that the primer doesn't make your foundation "slide off" like others tend to do (Hello Smashbox!!). At least they slide on me.
If you are sick of trying out a million different primers, line fillers, color concealers and foundations, give this duo a try. It is a little pricey, at $52.50 for the foundation and $39.50 for the primer, it might make you cringe. Keep in mind, a little bit of this goes a long, long way.
Let me know your thoughts and if you have a suggestion. I am a foundation fanatic!!