spf20
I've been giving this primer a whirl for the past week, and I'm…impressed. Totally, wholly, impressed. I haven't had any breakouts because of the primer, it's not greasy feeling at the end of the day, it doesn't smell strange, and if I want to wear it alone, I can because it's tinted. And, of course, the SPF is a fantastic little perk.

I've been wearing the Ava shade (it comes in four shades: Audrey, Ava, Grace, and Sophia…you can probably guess where the colors get their names) and it can throw a little dark for me…so if you're NC25 or lighter, you'll want the Audrey shade. I've found the primer works best under a more moisturizing foundation, and it's phenomenal under La Mer's fluid foundation.
I really like the texture, which R&R describes as 'mousse-like', it's not as gel-y as Smashbox and actually smooths on better than the beloved PFP. A little product goes a long way, so I like to dot it on my face then blend it with my fingertips and let it set. Then I apply my foundation using a 187, and then buff it with a 182. Sounds like a lot of steps, and I guess it could be, but it's really not. The effect is smooth, consistent, and even skin…something I'm not used to having!
You can pick up Rock & Republic Classic Tinted Primer at Nordies for $46 USD.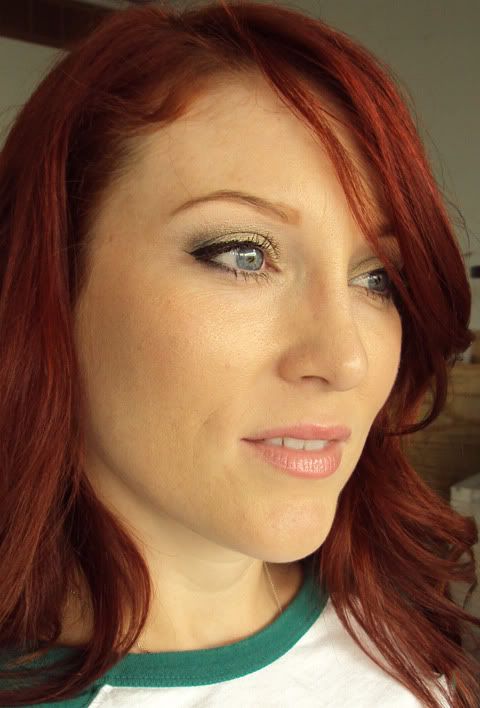 With NC20 Select over R&R primer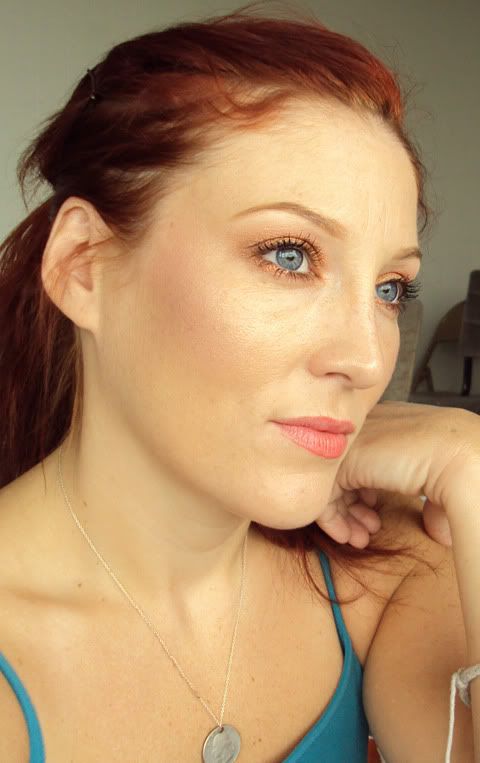 With Studio Sculpt over R&R primer

With MUFE HD 117 over R&R primer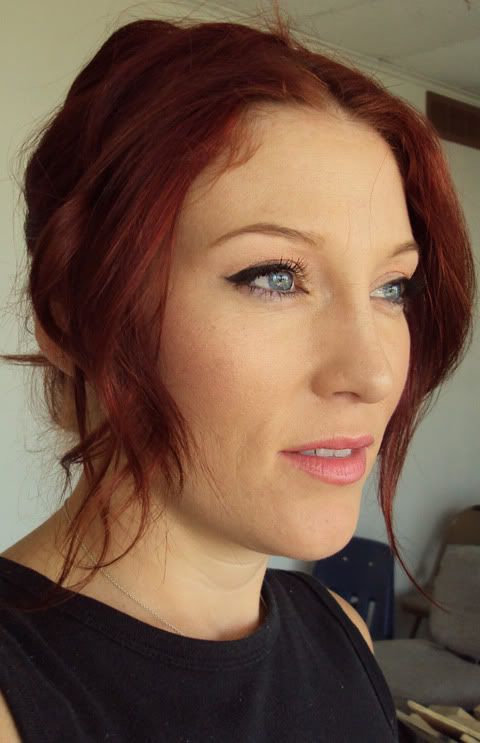 With La Mer The Treatment Fluid foundation over R&R primer (this one was my favorite, because it felt the most lush out of all of my foundations).
Some have asked me if R&R has 'cones in it, the answer to that question is a resounding yes. It is a silicone primer. If you've got skin that doesn't like silicone, this product isn't for you, but otherwise, I'd say it's a great addition to anyone's traincase.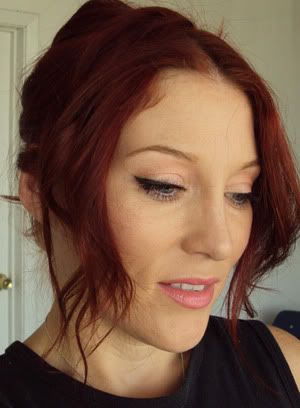 I'm giving Rock & Republic's Tinted Primer and Trickery Tinted Illuminizer a go this week, and wanted to show you guys the first day I've worn them.
I'm REALLY liking these so far. I don't want to give a full review yet, but I can totally see them becoming something I reach for every day.
What with the heat and all, I didn't do much today…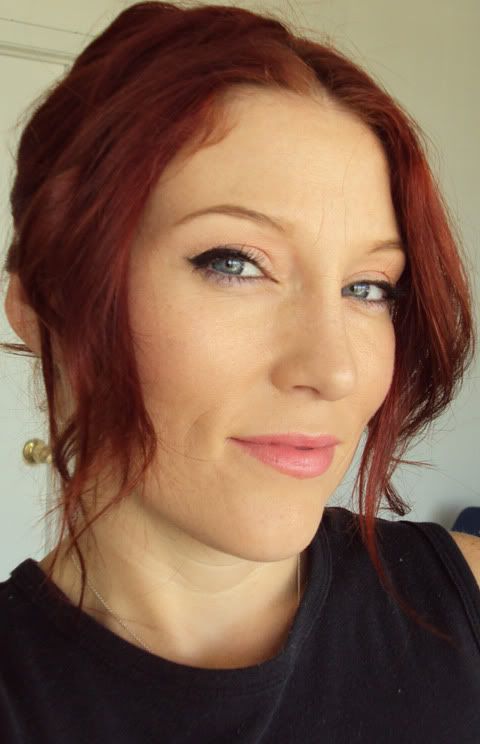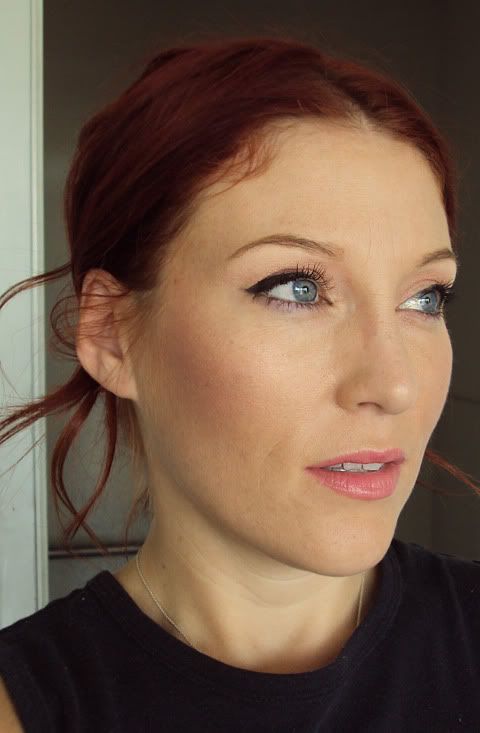 Face:
Rock & Republic's Tinted Primer and Trickery Tinted Illuminizer
La Mer The Treatment Fluid Foundation
Cheeks:
Stila Kitten highlighter
Pink Swoon
Eyes:
MAJOR Major Lash
Caviar (smashbox liner)
Like I said, super simple, but I'm really really liking this R&R so far.
Some of you might recall my review of Dior's DiorSkin Nude foundation and the fact that I was deeply, deeply in love with the results (still am, btw). True, I was a bit head over heels about it and ready to start a new religion that devoted itself entirely to Dior face products. Was I crazy? Maybe a little, but with each Dior face product I try, my crazy devotion climbs to new heights. The object of today's obsession? The DiorSkin Radiant Base primer. Sigh…..
Click "Read More" below for the full review and swatch pics….
I purchased this for $40.00USD (1 oz) at Nordstrom. At this time, the DiorSkin Radiant Base is a Nordie's exclusive. This base/primer comes in a glass bottle with a pump distribution system. Other vitals? The DiorSkin Radiant Base comes with SPF20 (so you know I am a happy glamper). The formula itself is not the slightly powdery feeling, thick liquid formula that you get with MAC's Prep + Prime or Smashbox. It has the consistency of a fluid foundation. Rest assured, no weird texture or icky smell. The finish feels comfortable on the skin and does not go tight or greasy on my normal to dry skin. I apply the DiorSkin Radiant Base with my hands.
I am a 020/200 in Dior foundations and I used shade 002 in the Radiant Base for a perfect match. This is a truly unique base (and that says a lot in a market saturated with a quadrillion bases). Not only does it give a very slight bit of colour (read: coverage) to the skin, it also delivers an amazing cocktail of golden shimmer that brightens and highlights the face like NOTHING I have ever seen before. When I say shimmer, don't think glitter bomb, by any means. You can truly tell that Dior put time, research and quality ingredients into the Radiant Base. It's revolutionary. It gives a finish that can only be described as angelic.
To give you an idea of how beautiful the finish is, I have worn just my face cream and the DiorSkin Radiant Base alone with tremendous satisfaction at the outcome. Loved it. If you want a little more coverage for your "nude" look, add a bit of Dior's DiorSkin Nude Powder or MAC's Mineralized Skinfinish Natural to keep the glow going. You do get more of a shimmery glow when the Radiant Base is worn alone, but when topped with foundation, it tones down the shimmer to a natural glow.
DiorSkin Radiant Base applied to the right-side of my hand
When I wear the Radiant Base with foundation my regimen is: Dior's HydraAction SPF20 face cream, the DiorSkin Radiant Base with SPF20 and either Dior's DiorSkin Nude foundation, Dior's Capture Totale foundation or MUFE's HD foundation. They all hold up superbly throughout the day.
The only downside to this product is the fact that at this time there is only one shade available, shade 002. To be honest, I'm not 100% sure how this would work on darker skin tones, but my guess is that would work OK up to a certain point, as the Radiant Base does go mostly transparent when applied. My fear is that on quite dark skin tones the gold particles might become too apparent and lend a slightly ashen look to the skin or perhaps even highlight too much giving an almost metallic look to the skin. A darker shade of this base would be very well received, I'm sure. If you are a women of colour who has tried this, I would love to hear your feedback.
Bottom Line: Your face is your canvas. It is the base for all of your makeup application. It sets the stage for your artistry and is worth a little extra devotion. DiorSkin Radiant Base highlights and preps your skin for amazing results. I HIGHLY recommend you try this.
Stats: $40.00USD / 10z / Nordstrom.com or Nordstrom stores (Nordies exclusive)
What Dior says: The luminous glow of golden ice crystals inspires Dior's dazzling new makeup base. Just a few drops retextures and smoothes the skin dramatically for a radiant, even finish plus SPF protection. The refreshing, air-light feeling makes it the perfect primer under any Dior makeup—or wear it alone for a sheer golden veil of color.
Have any of you tried this? What are your must-have Dior products? What's on your Dior list?