So......it's not technically a vanity but it's functional and it serves it's purpose. It's just a desk that I purchased from Ikea. I use it for my computer and to apply my makeup. My makeup has been sitting in boxes and bags since I relocated from Louisiana to California last year and I was tired of digging through boxes looking for my makeup. I finally found some furniture that I like and it works perfectly for storing my makeup collection.
I had actually purchased the MALM vanity from IKEA but I ended up hating it. A lot of people on Specktra (and elsewhere) love the MALM vanity but it just didn't work for me. For now, it will sit in the garage until I figure out what to do with it.
My "Setup"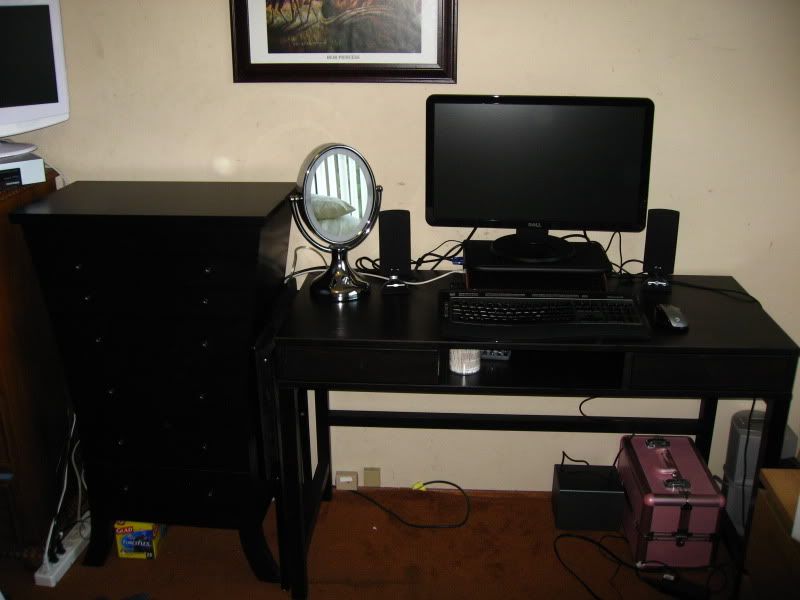 "Vanity" with drawers open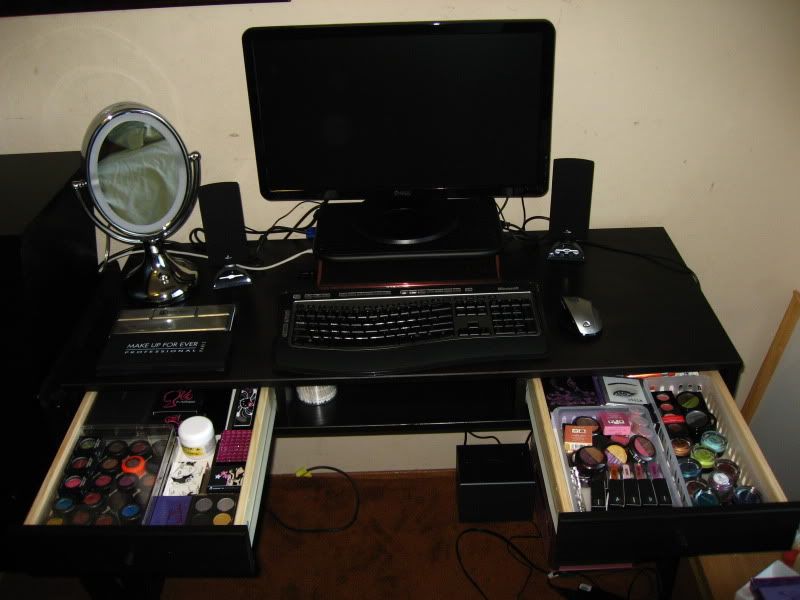 Desk Drawer #1 Palettes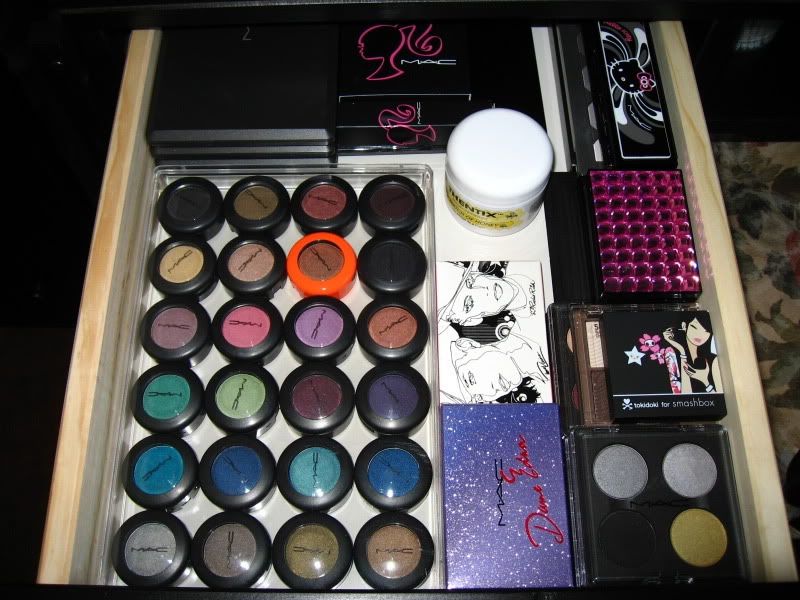 Desk Drawer #2 Paint Pots, Random Eyeshadows, and other Miscellaneous Stuff.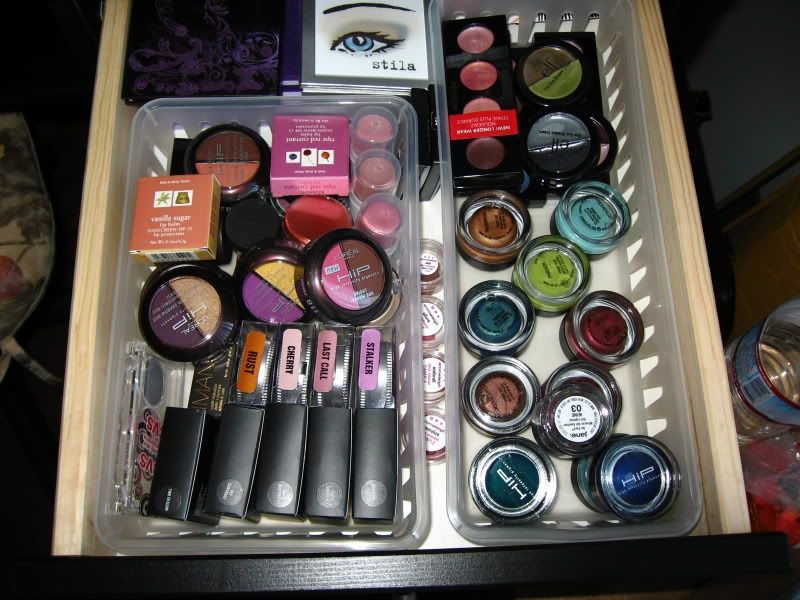 Jewelry Armoire otherwise known as my Makeup Armoire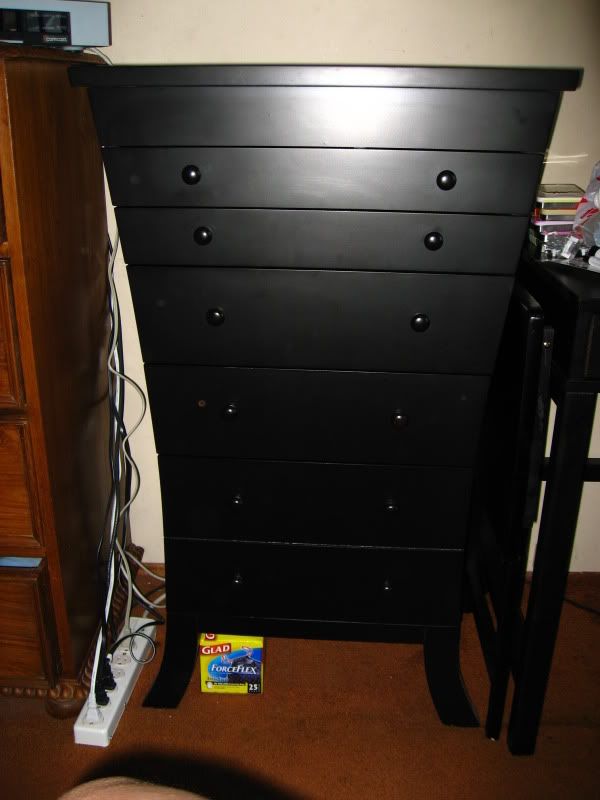 Drawer #1 Lipstick, LipTars, and Lipgloss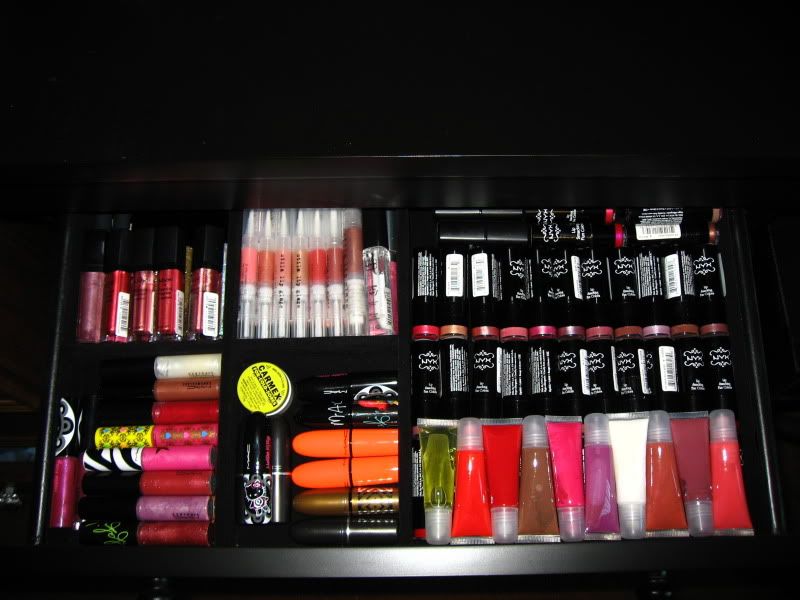 Drawer #2 Pigments and Mineral Eyeshadows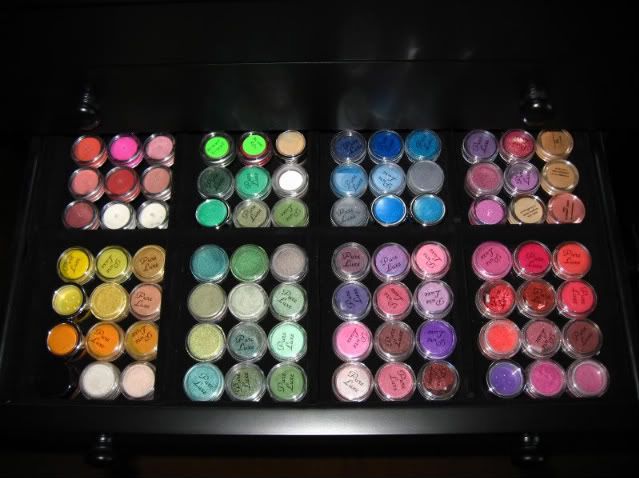 Drawer #3 Blush, Mineralize Skinfinishes, and Shadesticks/Eyeliners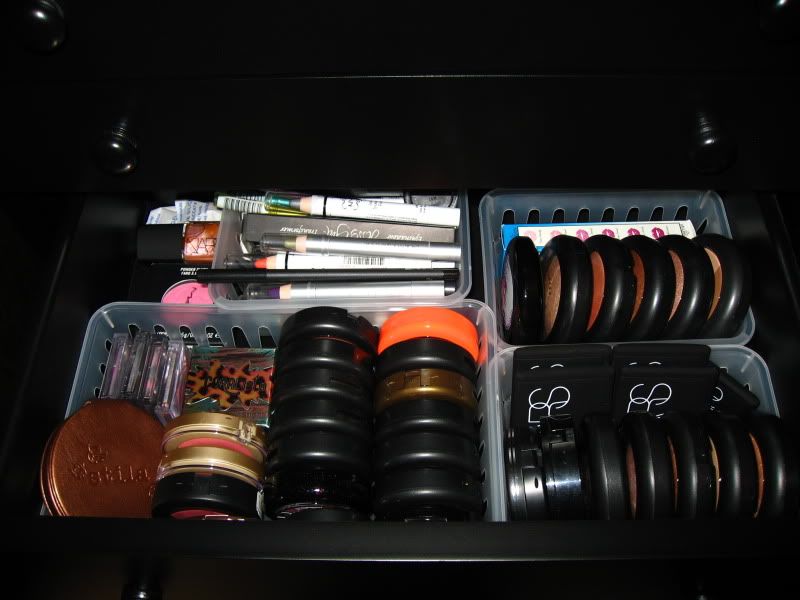 Drawer #4 Pigments, Lipbalms, Face and Eye Primers, Eyelash products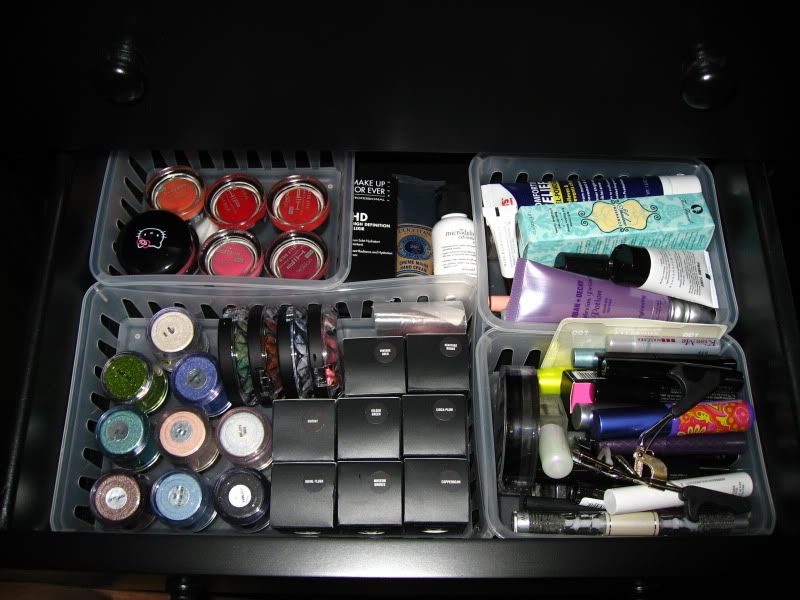 Drawer #5 Eyelashes and Makeup Remover, Brush Cleaner, Mineral Water, etc.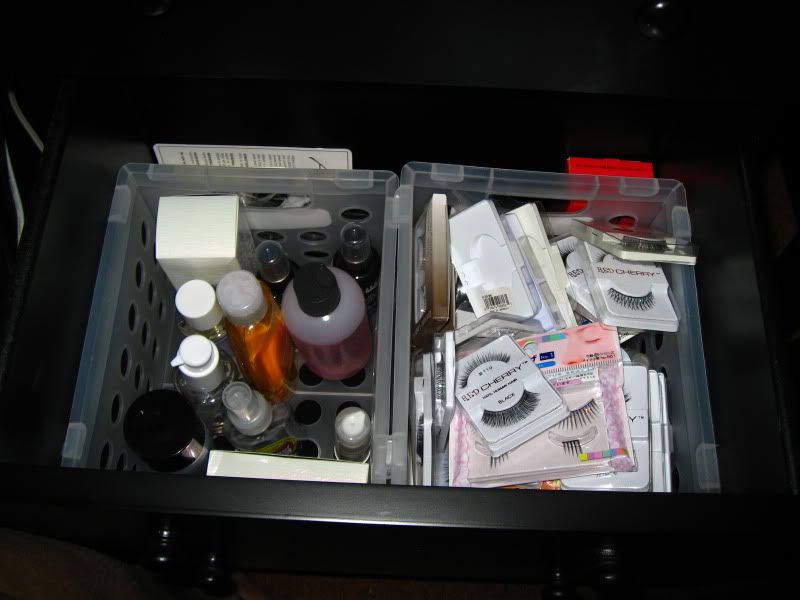 If you have any questions please feel free to ask. Thanks for looking!