If anyone cares that is!!

Yep, I'm preggers.... 12w 2d as of today

which means I'm due on the 15th of May 2010

I had been avoiding Specktra a bit cos I just wanted to tell you all!!
here are some pics from our latest scan at 11w 5d: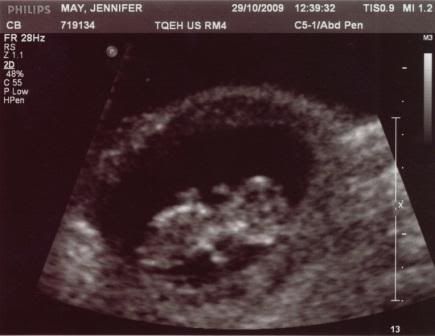 The pics aren't real good as they did them on low resolution. They couldnt do the NT test that time as bubs was just a little young, so I will be having another scan on the 5th November which we should have better pics. At least we could see more on the screen , including bubs waving at us!
Hubby and I are stoked, we have just moved into our new house that was built, so it's the perfect time for us

Well that's it for today's update - I will update more after our scan on Thursday