It's been one of those lazy crappy-weather-Sundays, so I decided to clean out my collection and take some pics while I'm at it.
It's mostly CHANEL... MAC is severely lacking but I'm working on it

.
Hope you guys enjoy!
IKEA Vanity: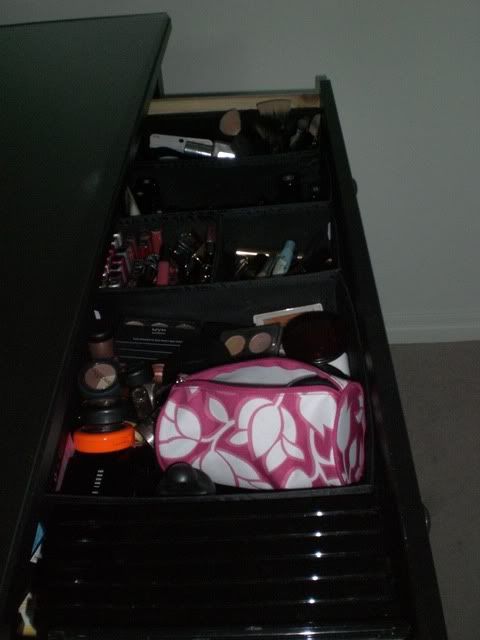 Dividers also from IKEA: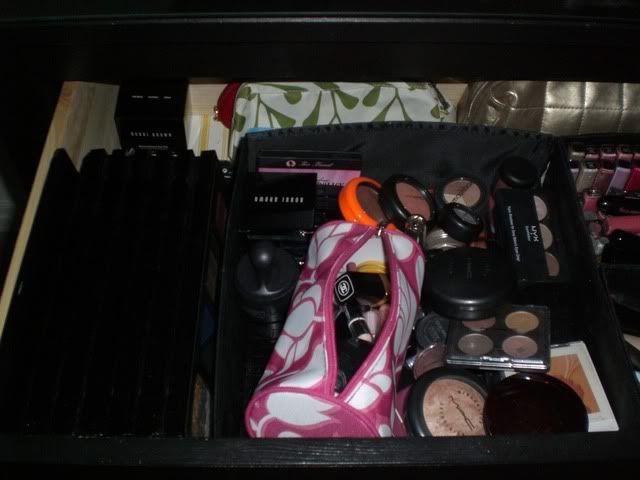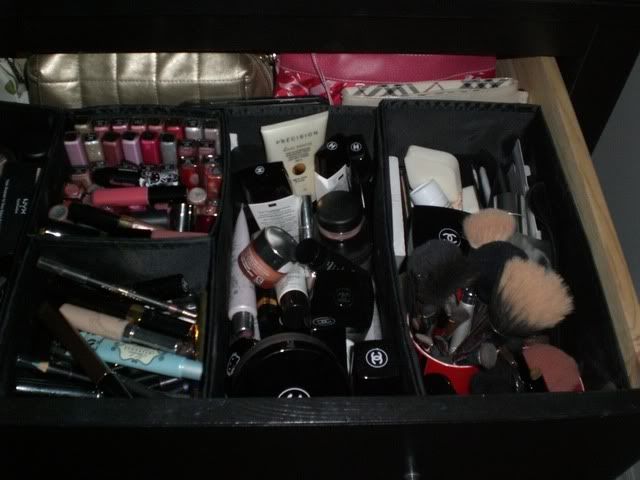 Moisturizers + primers:
Foundations, concealers + bronzers: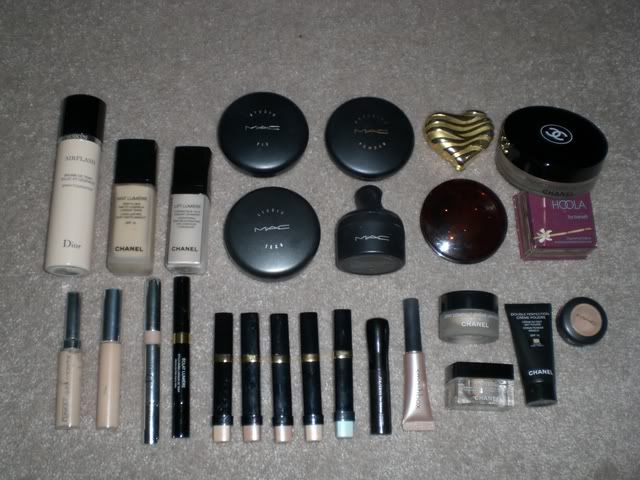 Mascaras, eyeliners + lipliners: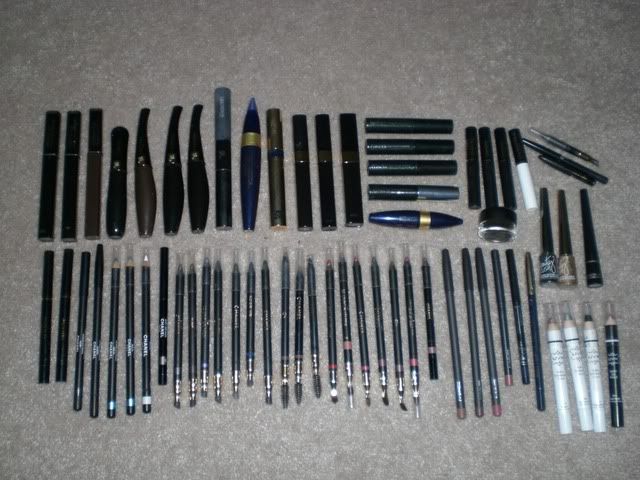 Lip balms: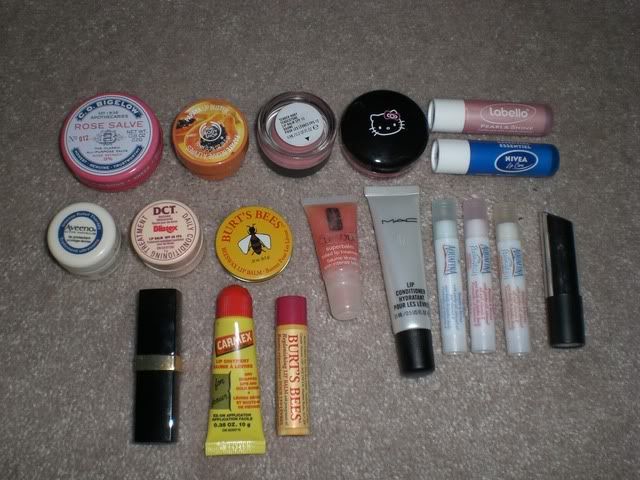 Lip glosses (Chanel, Dior, Clinique, MAC etc).
Lipsticks + misc glosses (Juicy Tubes, Dior etc):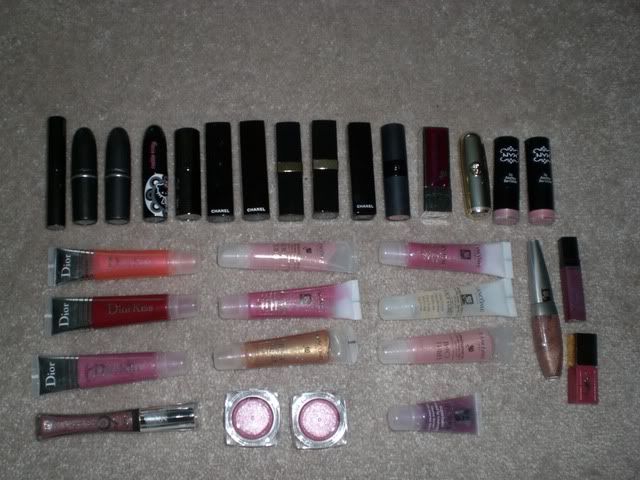 Chanel Compacts - Eyeshadow: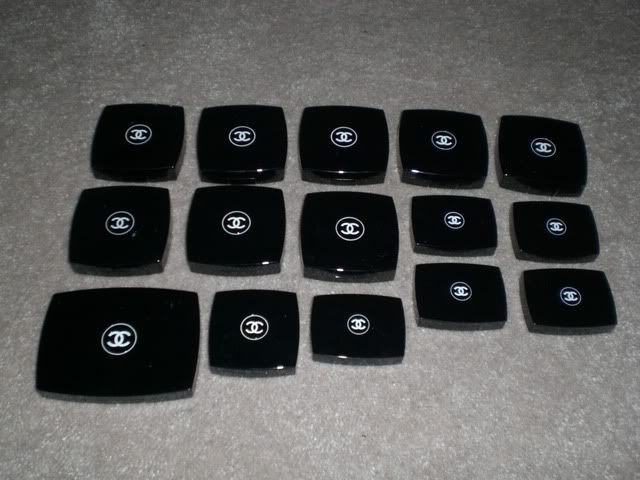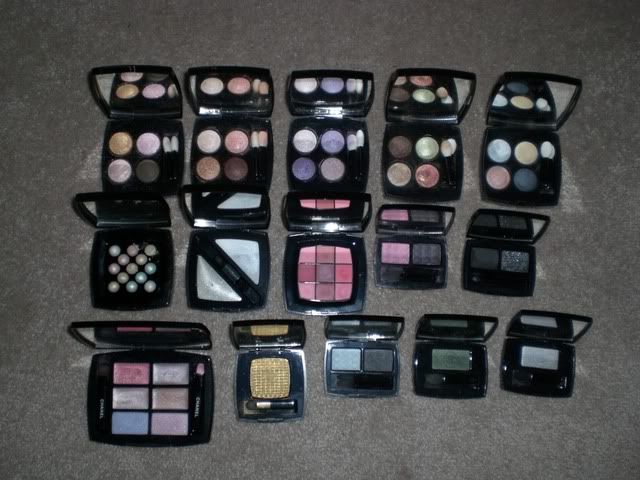 Chanel Ombre d'Eau Eyeshadows: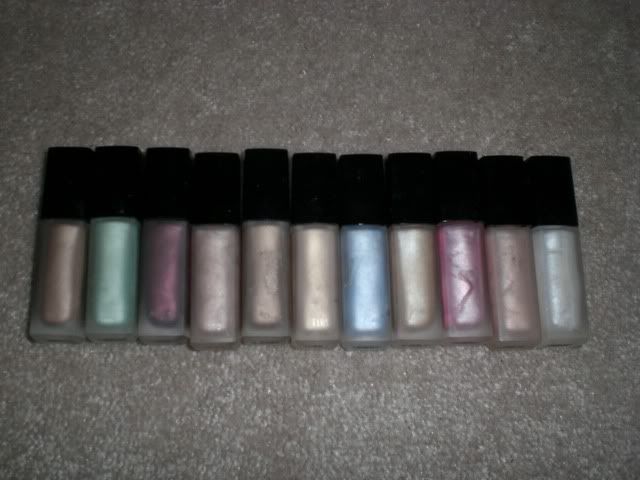 Chanel Compacts - Bronzers + Blushes (and concealer palette):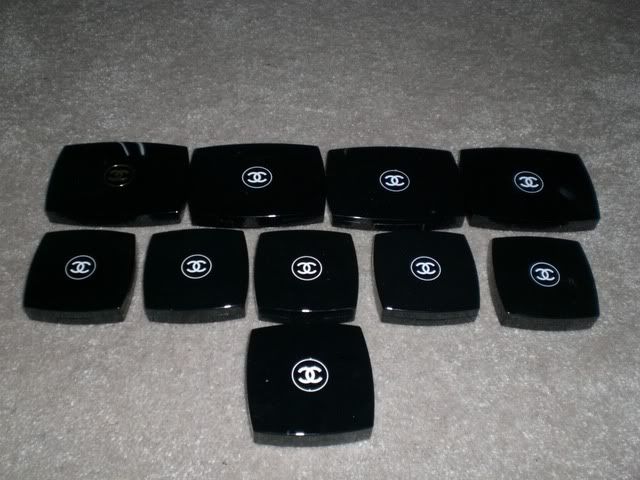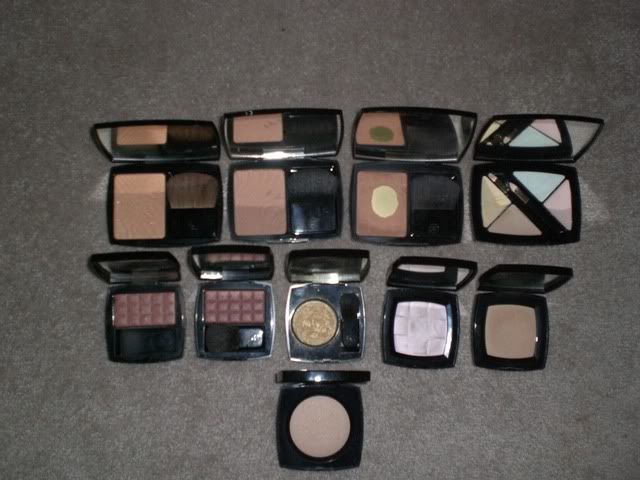 Eyeshadows - MAC, Clinique, Shiseido etc: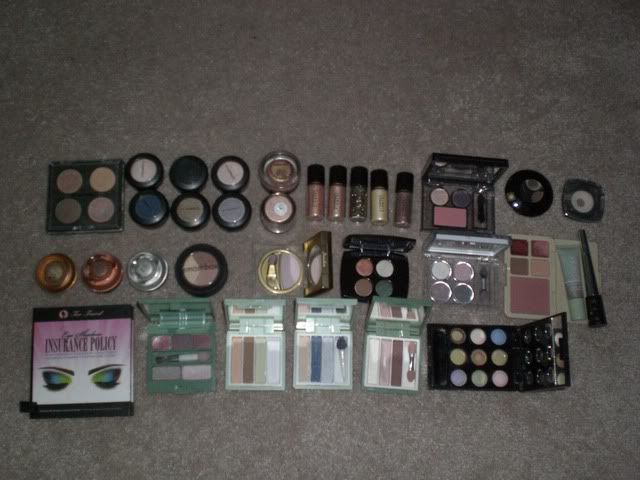 NYX Eyeshadows (pearl manias transferred to MAC jars):
Dior Eyeshadow Quints: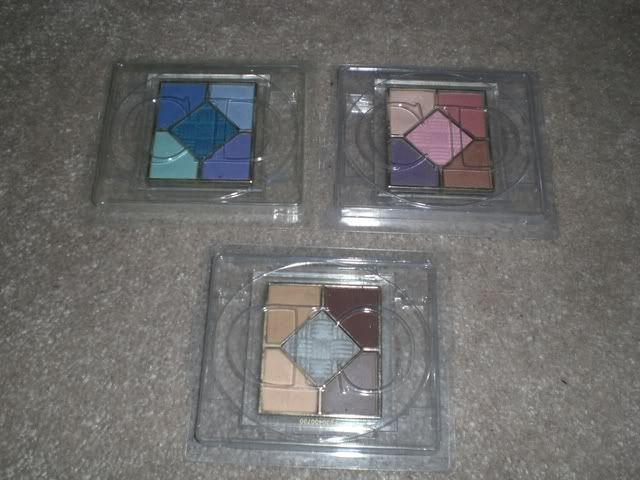 Blushes: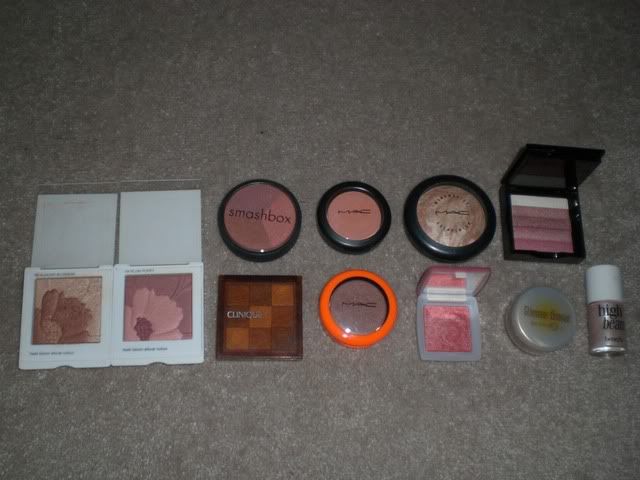 Misc. items not pictured (Chanel Artist Palette, MAC Silver Dusk etc):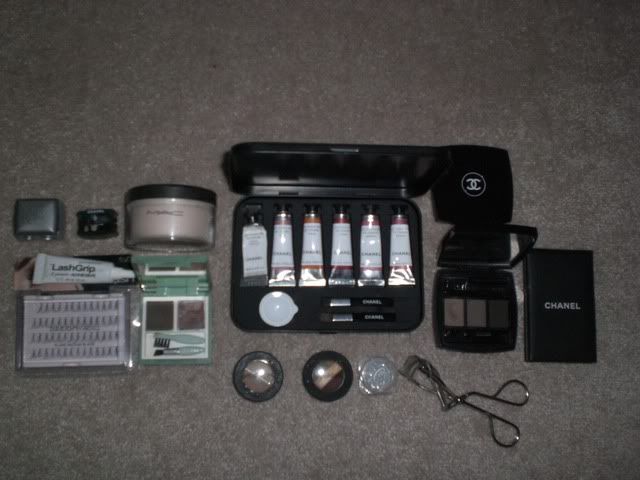 Brushes (Quo, Smashbox, Chanel etc):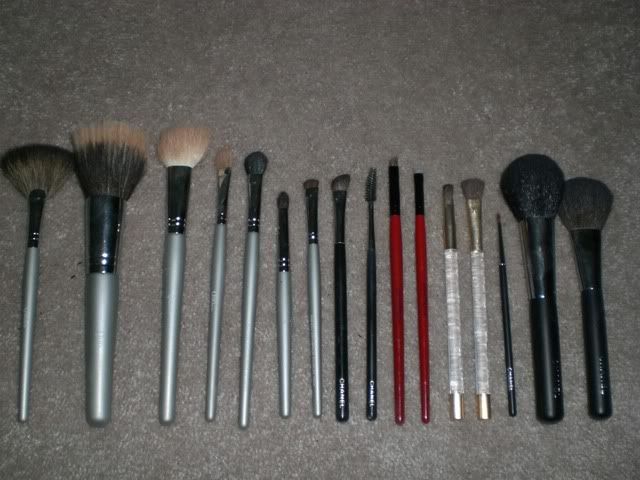 Mini Brushes (MAC, Posh etc):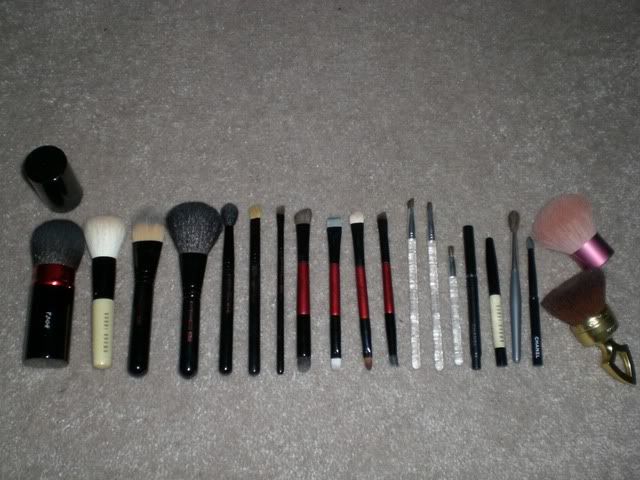 Palettes:
Coastal Scents 88 Shimmer Palette (+Bobbi Brown e/s singles):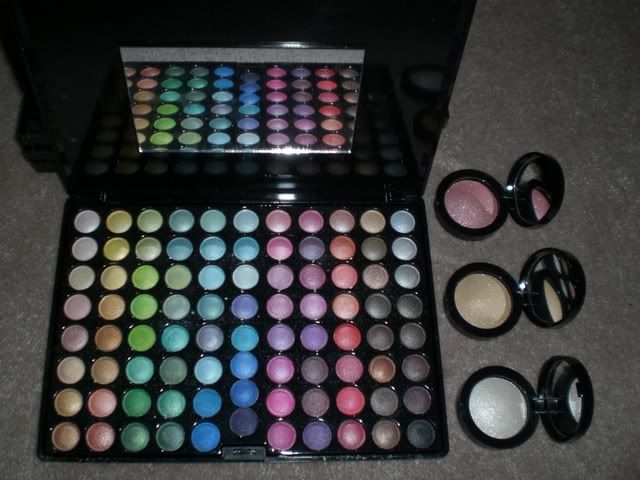 Chanel Eyeshadow Palettes (self made from testers):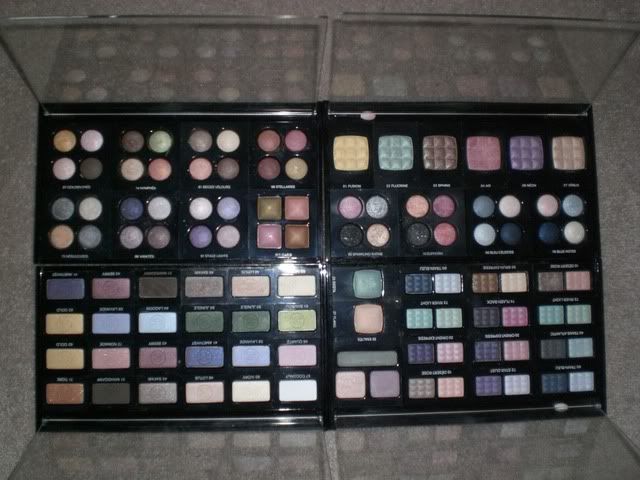 Chanel Eyeshadow Singles (Ombre Essentielle):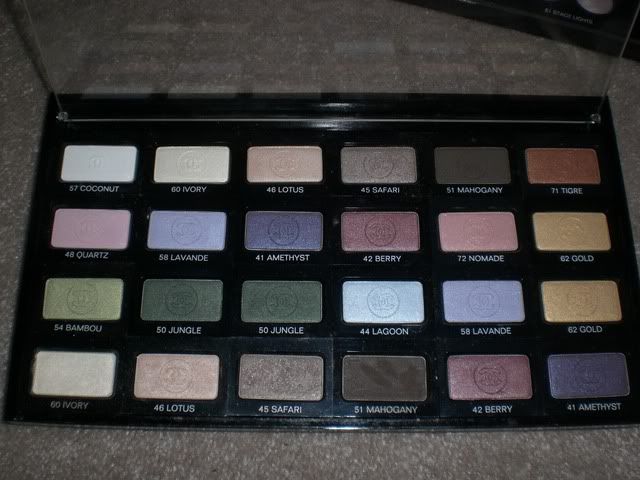 Chanel Eyeshadow Quads: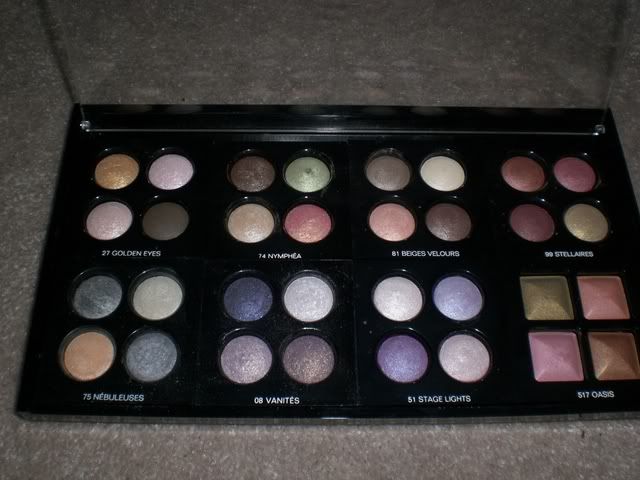 Quads + Irreelle Ombre Singles: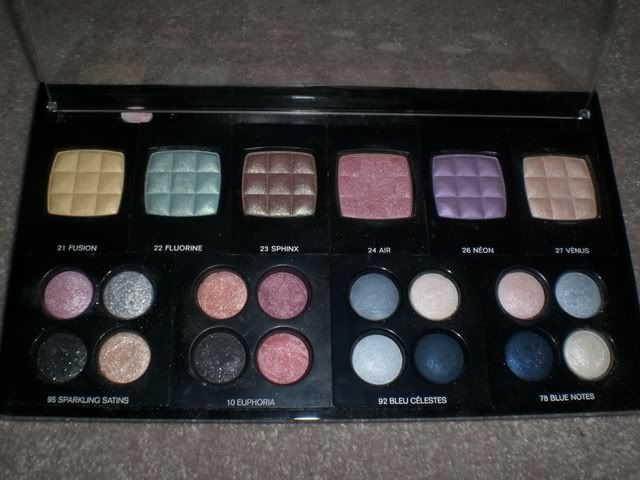 Chanel Eyeshadow Duos:
Chanel Misc. Palette: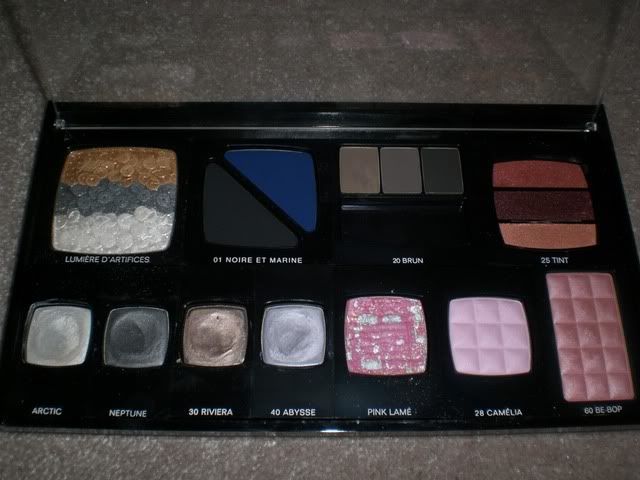 Chanel Blush + Powder Palette: