Took a trip to Bicester outlet village in oxford, so much stuff it was awesome!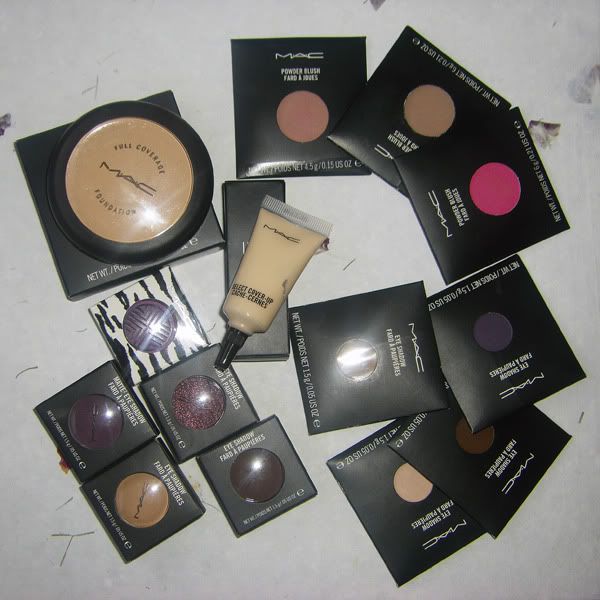 Full Coverage foundation NW20
Select Cover Up NW15
Full Fushia Blush (pro)
Strada Blush (discontinued?)
Cubic Blush
Indian Ink e/s (pro)
Ground Brown e/s (pro)
Orb e/s
Cork e/s
Vibrant Grape e/s (pro/L.E)
Beauty Marked e/s
Fig.1 e/s
Bamboo e/s
Embark e/s
And forgot to photograph the 187 brush that I got too, silly me!