So, this is my 1st tutorial ever here and I hope it will be of some use to you guys.

Here is a short and simple tutorial on how to apply gel/liquid eyeliner the easiest way.
You'll need:
- pencil eyeliner
- gel/liquid eyeliner
- eyeliner brush if you're using gel eyeliner
I used:
- BeYu purple pencil eyeliner
- ecotools eyeliner brush
- gel liner in Venomous shade
1. this is how your eye should look like while you apply eyeliner; with your finger gently pull the outer side of your eye for easier application
2. use your pencil eyeliner to apply a line just like on the photo (it will help you to apply your eyeliner above it)

3.
above (2) apply an eyeliner line


4. in the outer part of your eye, make a small line like on this photo, it's there to show you where will your peak end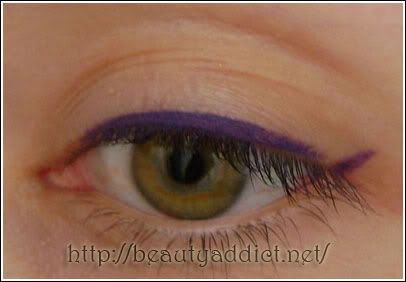 5. and simply connect those two lines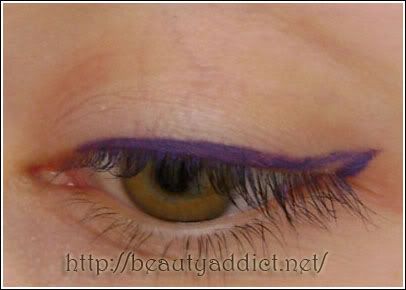 6. color the empty area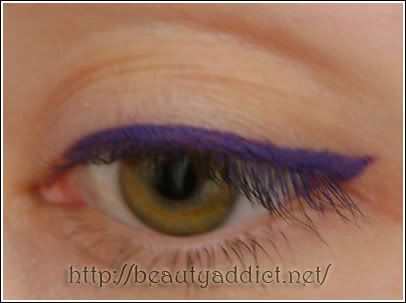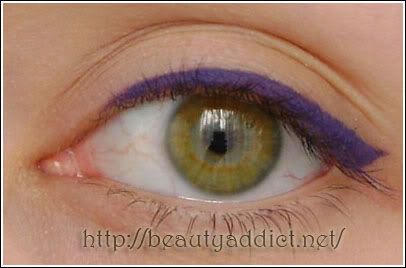 7. depending on your preferences, make the line thicker and longer


This is how I prefer my line to look like: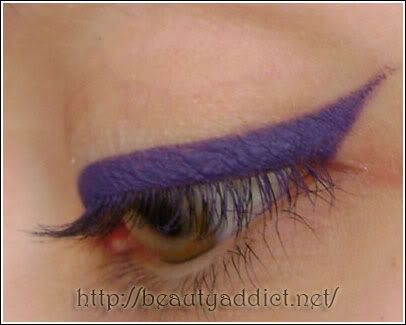 Hope this was helpful!