Jennifer James Beauty's KIT & Summer 2010 Kit Bag:
KIT view 1.
KIT view 2.
KIT view 3.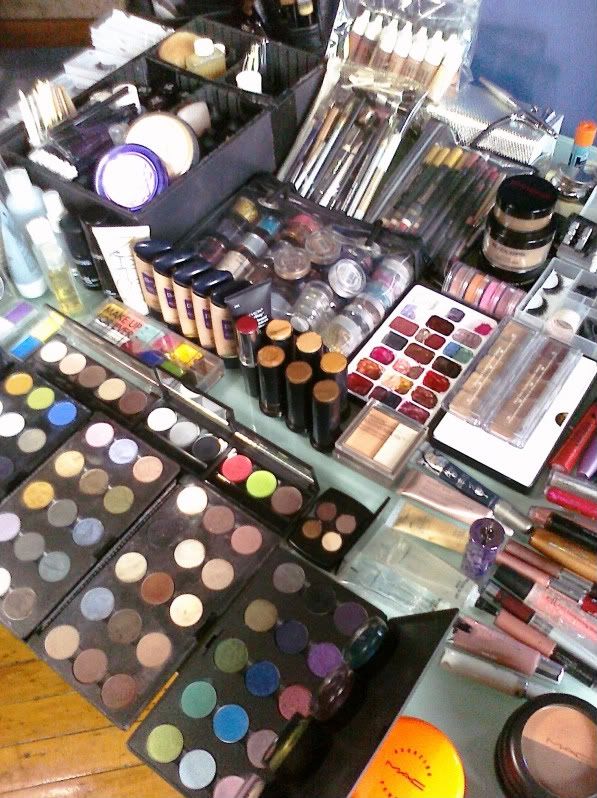 KIT view 4. Locked & ready to load!
...and it all fits in this 18" w, 16" h, 12" deep Ghibli of Italy Leather Bag.
For travel, I breeze through airport security (I put scissors, tweezers & liquids in checked bag) & there is still room for my wallet, passport, mobile phone, personal cosmetic bag, bottled water...
Headed for NYC this weekend for The Make Up Show!