What you'll need:
-Parchment paper
-Knife
-Flat iron
-Magnet
-Glue (you may not need the glue if there is enough left on the back of the pan)
-Q-tip (to apply glue)
-Scissors
-MAC shadow pot
-MAC palette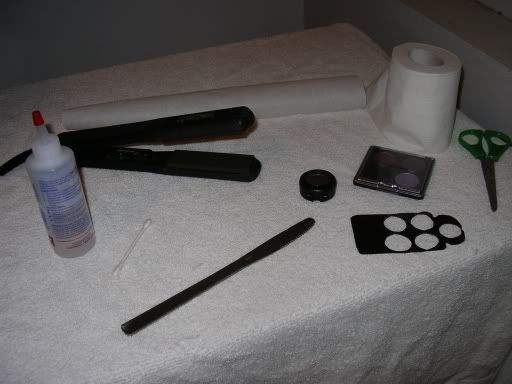 1) Turn on iron, once it's hot place the parchment over the plate and lay your popped out plastic insert onto the paper.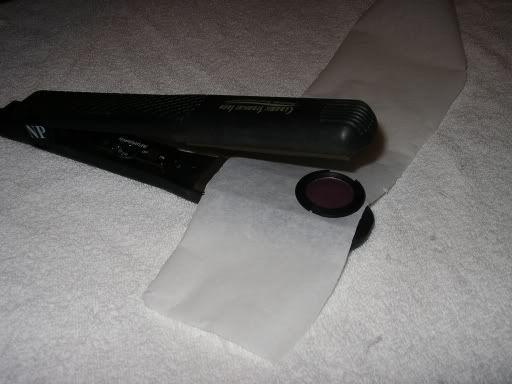 2) Wait, after awhile the pan should start to come free. Remove the pan using tissue to protect your fingers from the hot plastic. Push up on the bottom of the insert, use a knife to pry the pan out if necessary.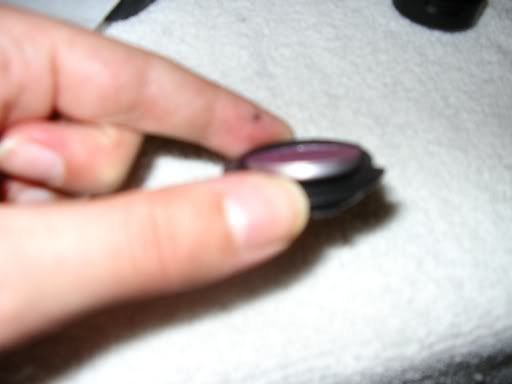 3) Place the empty pot onto the parchment for a few seconds; remove pot and peel off sticker.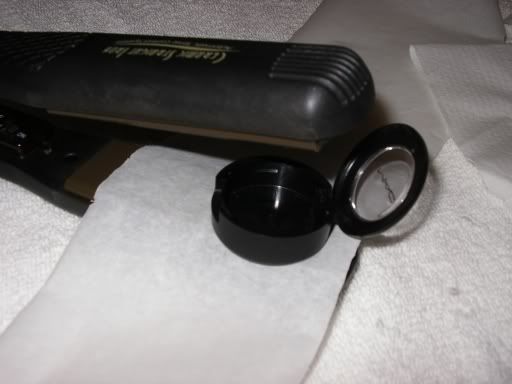 4) Adhere the sticker to the back of a magnet, cut around the magnet.
5) Glue or stick the magnet to the back of the e/s pan.
6) Pop it into an empty spot in your pallete and you're done!
**obtained idea from a member in the MAC Cosmetics' community on LJ