Wow, I have TOO MUCH MAC YOU GUYS...
Purchases of September as well as gratis.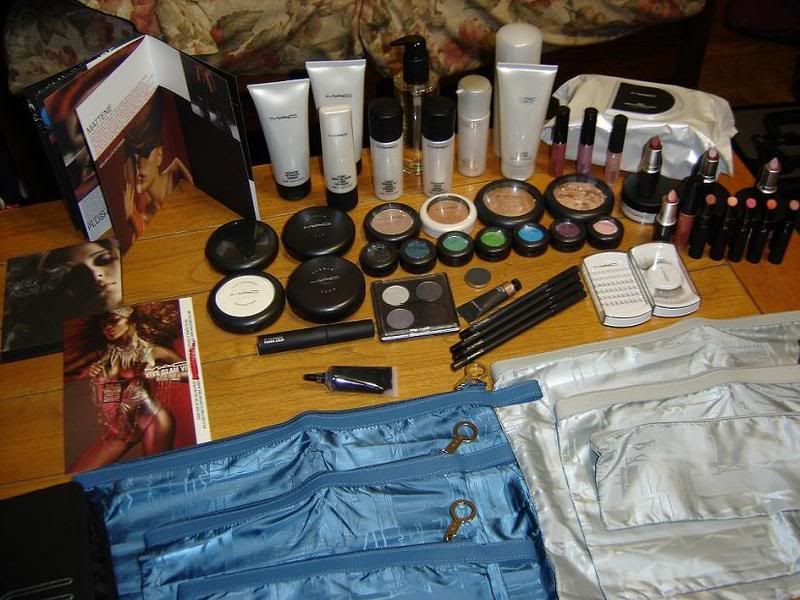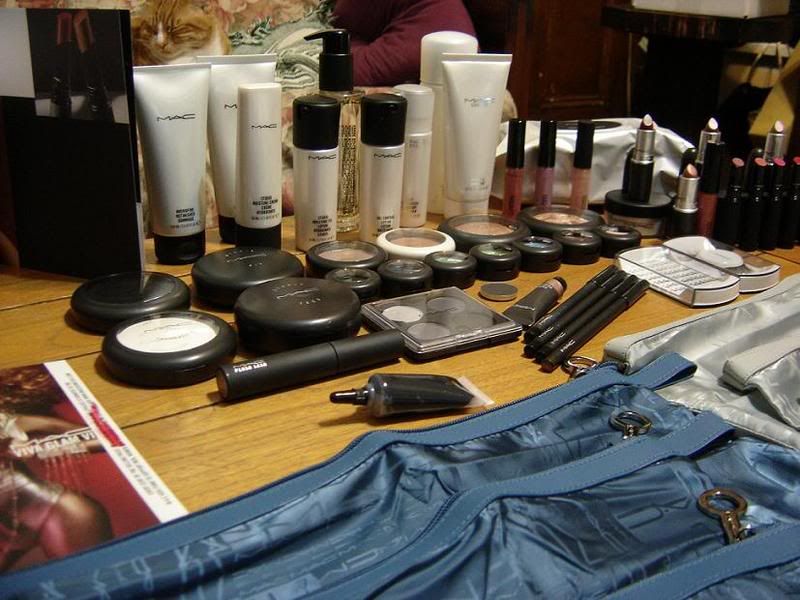 Skincare:
Oil Control Lotion
Studio Moisture Fix
Studio Moisture Cream
Cremewash
Cleanse Off Oil
Microfine Refinisher
Lightful Daily Moisturizer
Lightful Cleanser
Lightful Softening Lotion
100/Wipes
Face:
Black Full Coverage
White Full Coverage
Studio Fix Powder NW20
Studio Tech NW15
Emote Powder Blush
Otherworldy Powder Blush
Global Glow Mineralize Skinfinish
Gold Spill Mineralize Skinfinish
Paperwhite Beauty Powder/Loose
DrizzleGold Beauty Powder/Loose
Natural Flare Beauty Powder/Loose
Eyes:
Cloudburst Eyeshadow
Stormwatch Eyeshadow
Newly Minted Eyeshadow
Wondergrass Eyeshadow
Clarity Eyeshadow
Fig. 1 Eyeshadow
Pen 'N' Pink Eyeshadow
Typographic Eyeshadow (Pan)
Gentle Fume Eyes Quad
Structural Brown Paint
Feline Kohl Power Eyeliner x3
Orpheus Kohl Power Eyeliner
Plushblack Plushlash
30 Lash
34 Lash
Lips:
Red Pepper Lipstick
Mellowflame Lipstick
Love, Henri Lipstick
Honeylove Lipstick
Soft & Slow Lipglass
Bendel Girl Lipglass
Lull Lipglass
Pretty Plush Plushglass
Flattering Mattene Lipstick
40's Pink Mattene Lipstick
Composure Mattene Lipstick
Immodest Mattene Lipstick
Seriously Rich Mattene Lipstick
Accessories:
Storm Blue Flatsac x3
White Fog Flatsac x3
Black Totesac Square
Other:
Smoke Signals Looks Pamphlet
Viva Glam VI Eve Repromotion Post Card
Fall 07 Preview Booklet
And my non-MAC haul!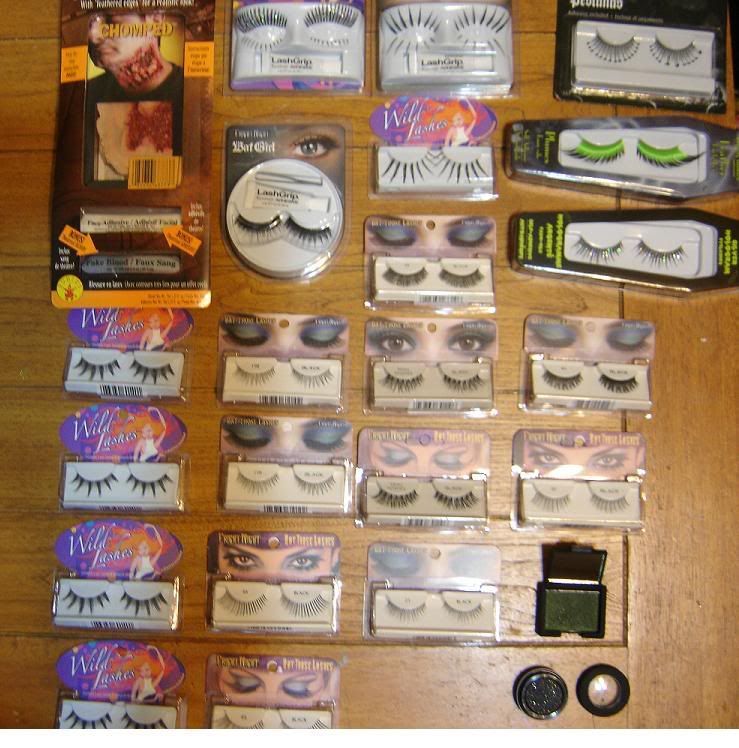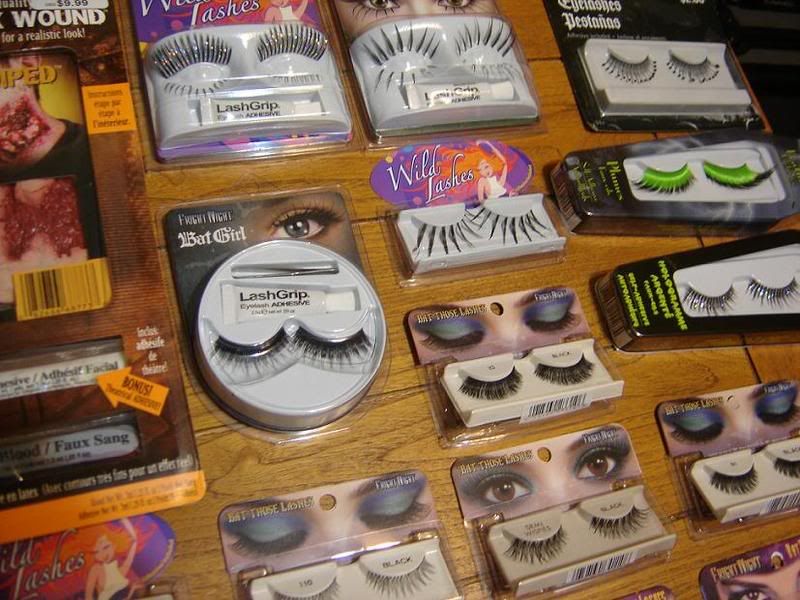 Gorekit, plus LOTS of lashes, and Night Porter NARS eyeshadow and Envy eyeshadow by Smashbox.
Whew! I also have some MAC Holiday 07 stuff preordered. 0____0