Yep, I also bought the Malm vanity, and the Malm mirror at IKEA. I love it! I also bought some cute spotlight and table lamps for it.
I'm going to make an Enkore Sephora inspired brush holder vase with that glass vase you see on the vanity table for all my brushes. I still have a few things to organize and stuff, but yeah, I am loving my new little home for my makeup!



Oh and, right now I'm using an office chair for sitting on, because the table is actually really high! I want to get a bench for it, but will have to attach some feet to the bench because it's way too low.

Update: my brush holder vase...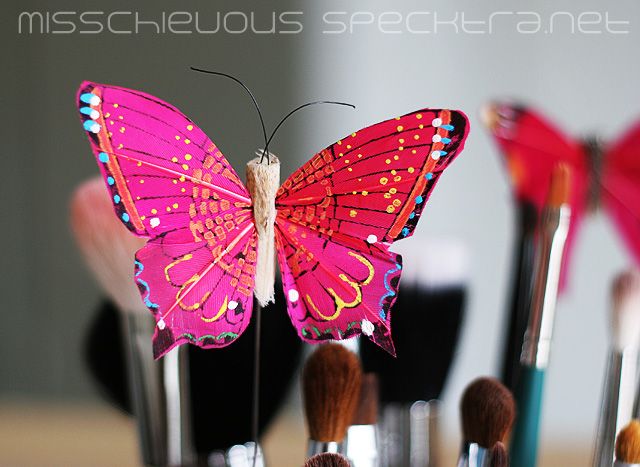 Please read:
I've had quite a few messages from people asking about the sand stuff I used in my vase. I do not recall the name as I threw the packaging away so please do not PM me to ask what it is called. It came in a plastic screw-top container and I bought it at a well-stocked craft & hobby store in Switzerland. I also saw a similar product at a larger garden & florist shop, I think some people use it in vases but I am not sure.