I recently bought the Naked 2 palette and played around with a few of the colors and was just like super disappointed in the finish of the shadows. It seemed like the colors were so GLITTERY. I like some shimmer, don't get me wrong, but for a "naked" or "natural" look I don't want glitter all over my face. So, I thought maybe it's just the shades I don't like, and I bought the Naked 3 palette. I still can't get much color payoff with the lighter shades (they seem to be all shimmer) and I would've really liked to see more matte colors included. Also, I got my naked 3 like this: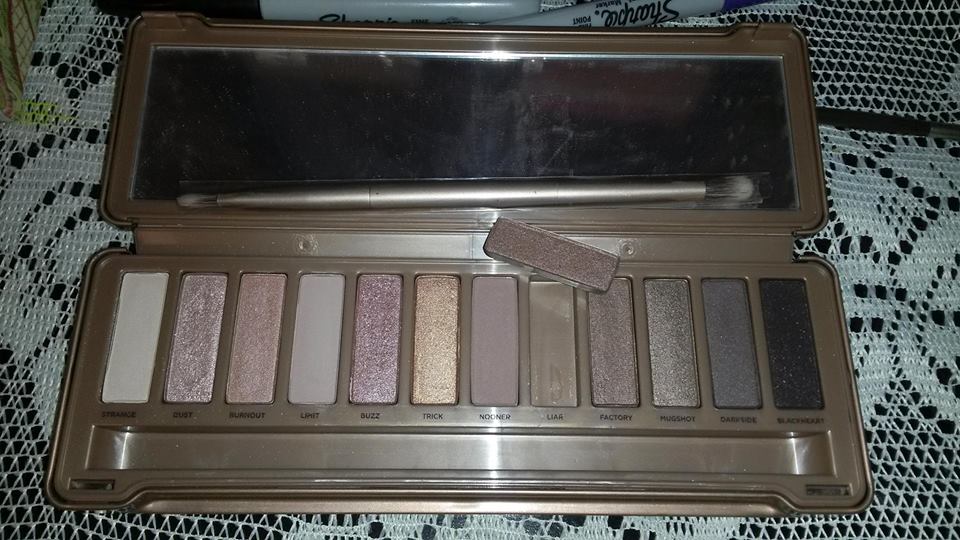 One of the pans came loose from the palette.
Anyone else have this problem? I'm going to exchange it but I was just wondering if this was common.
Tell me what I'm doing wrong ladies!! Is there a way to fall in love with these colors? I have the Naked Basics palette and it is currently my favorite!!