Finally, an update! haha. A friend of mine who is majoring in photography asked me to collaborate with her a couple of days ago. It wasn't really PLANNED, as in it didn't really have a theme, so that's why the makeup doesn't really match up. She just told me to have fun and do what I wanted. so I did!
aaand VOILA!
All credit for the photos goes to my lovely friend Brandy. If she had a site, I would link it.
PS: I'm receiving the CD of the raw images tomorrow, so I may end up editing this post and adding more. Stay tuned!
-------------------------


MAYA
:
Face
MAC Studio Fix in NC15
MAC Fleur Power
MAC Cheeky Bronze
Eyes

UDPP
MAC Patina
MAC Bronze
MAC Electric Eel
Sephora liquid eyeliner in black
Maybelline Lash Stiletto
Random lashes from Wal-Mart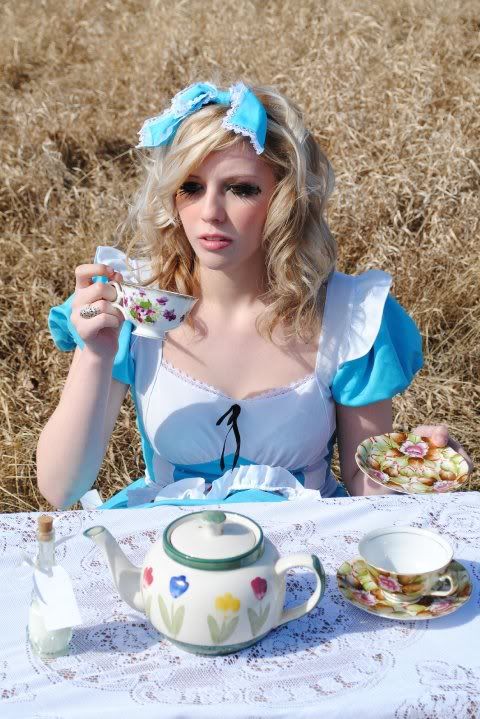 Alice in Wonderland inspired!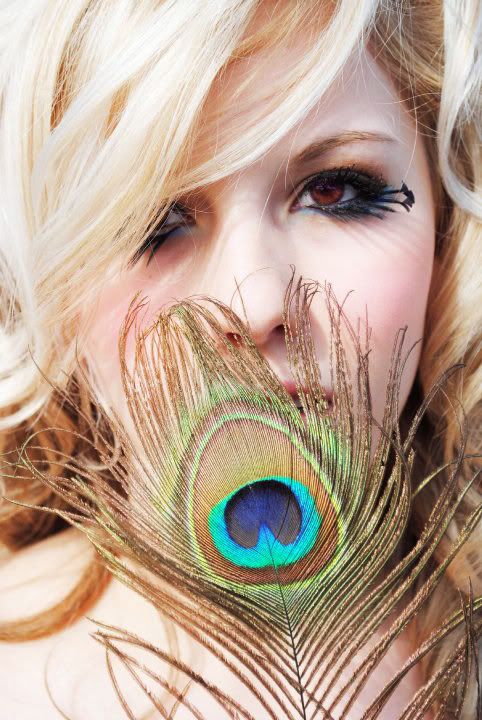 I ADORE this shot.
-------------------------


KRISTINA:

Her makeup was inspired by Edie Sedgwick, and it is one of my favourite looks that I've done so far. Might I mention, I've NEVER done a cut crease before!? Sooo I super nervous about how it would turn out. Not bad for my first time.
Face
MAC Studio Fix in NC15
MAC Studio Concealor in NC15
MAC Prep+Prime powder
ELF Blushed/Bronzed Duo (the bronzer for contouring)
True Match blush
Eyes
UDPP
MAC Crystal Avalanche
MAC Carbon
Anabelle Kohl liner in Black
Sephora liquid eyeliner
Ardell Lashes
Lips
MAC Myth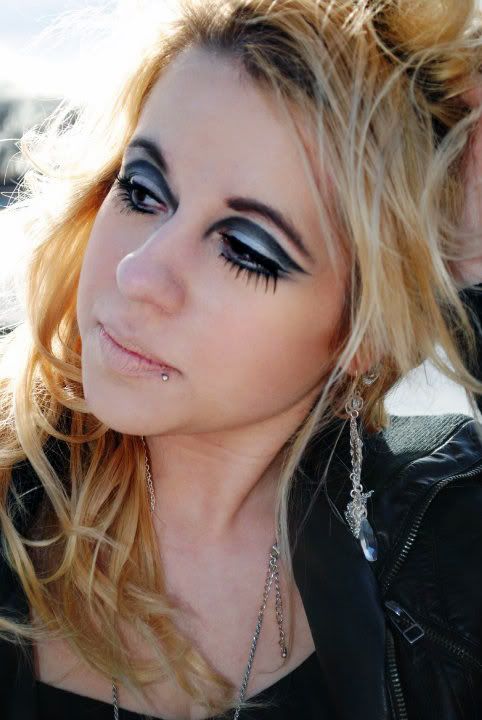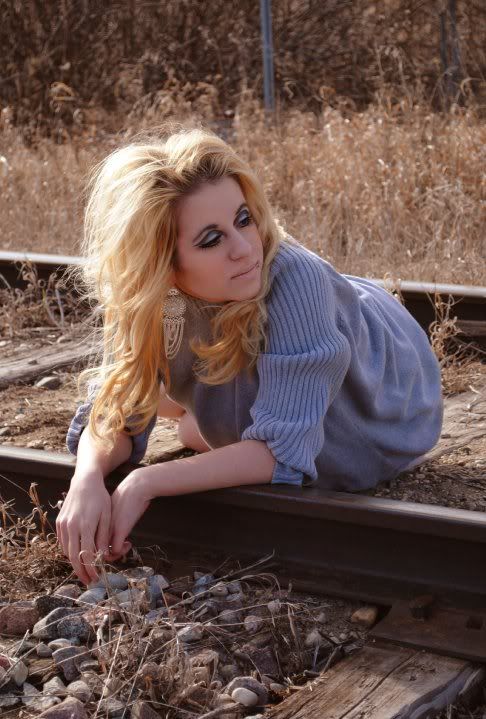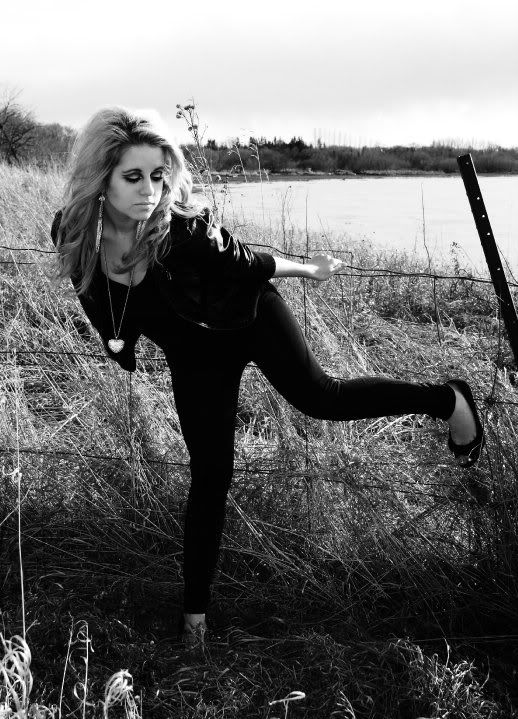 -------------------------


MYSELF:


Face
MUFE HD foundation in 123
Lancome effacernes in Medium Bisque
MAC prep+prime powder
MAC Sunny By Nature
MAC Accentuate and Sculpt
MAC Fleur Power
Eyes
UDPP
MAC Goldmine
MAC Carbon
Anabelle kohl liner in black
Sephora liquid liner in black
L'oreal Voluminous mascara
Lips
Revlon Pink Pout matte l/s
MAC Fleshpot l/s
MAC Underage l/g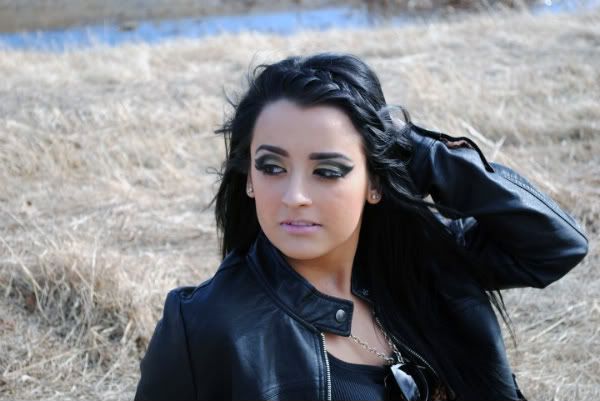 [EDiT]: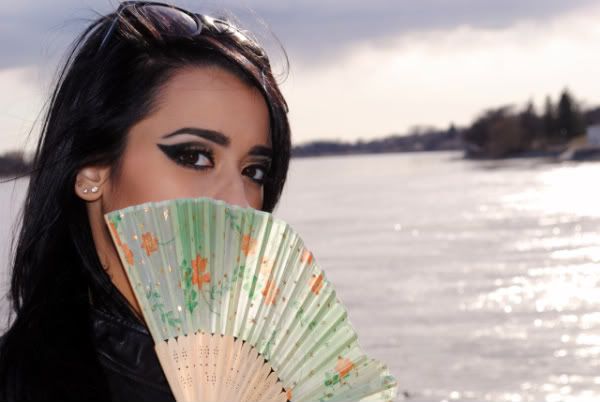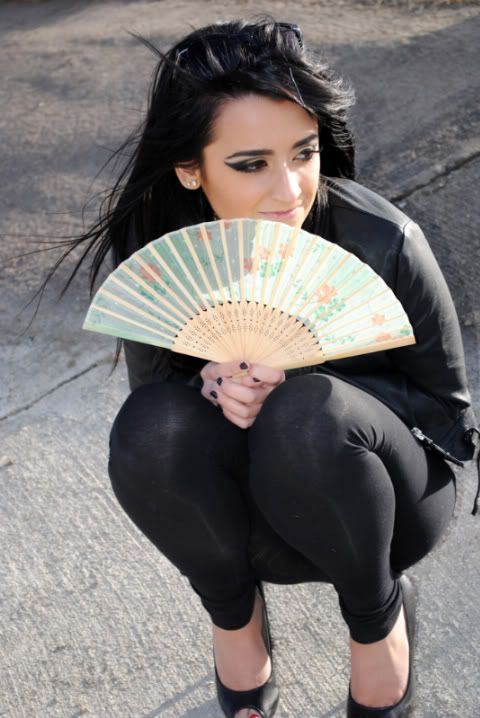 I would LOVE to hear any constructive criticism you guys might have. I haven't done many photoshoots and am always looking to better myself!
Thanks for looking!