Last night I was doing a tutorial on how to use EDM foundation wet, but then I got really bored, and did a look that was very NOT me! LOL! I call this Asian Infusion because the liner emphasized my asian slanty eyes.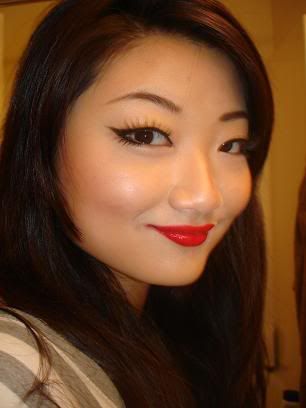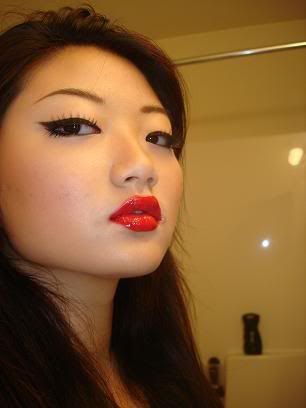 Close ups: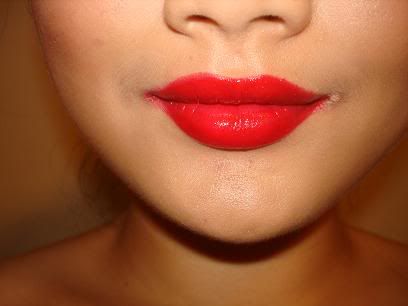 Honey, may I get all 3 of the MAC MSF?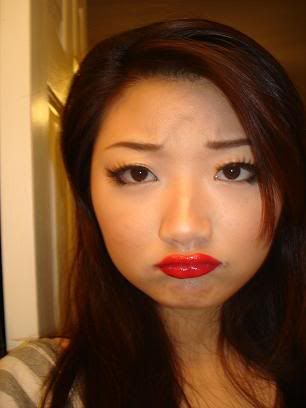 ...PRETTY PLEASE? with sugar on top?
Well screw you!! I'm gonna get them anyway~
Rated R porno look
LOL~
I used:
Face:
--EDM Fairly light O-glow
--Coverblend concealer
--EDM Peach concealer
--TKB Trading silica powder (dupe for MUFE HD powder)
Cheeks:
--Milani radiant bronzer
--MAC Stray rose
--MAC MSF Shimpagne
Eyes:
--Stila smudgepot in black
--one pair of falsies on top
--one pair of falsies on bottom
Lips:
--MAC Cherry l/l
--MAC Russian red l/s
--MAC Dewy Jube lipgelee
C&C welcome!