Administrator
Staff member
Their hero product,
Brow Gold Nourishing Growth Oil
is an intensified formula based on ancient traditions with powerful stimulating benefits.
All ingredients are 100% natural
and have been specifically selected to nourish, enhance and promote the health of your hair and skin for
the appearance of thicker and longer brow hairs.

Perfect for those of us who overplucked in the early 2000s. (guilty!)
KEY INGREDIENTS: All five ingredients in the Brow Gold Oil are beauty industry favoured oils, including Castor Oil, Argan Oil, Rosemary Oil, Sweet Almond Oil and Geranium Oil. With high moisturising benefits, these oils are highly beneficial for both the skin and the hair as they hydrate, smooth, and nourish.
HOW TO USE: Simply apply a droplet of the Nourishing Growth Oil to both of your brows. Rub it through the hairs gently. To achieve the best results with this product, it's recommended to use the oil on a daily basis.
AVAILABILITY: The Brow Gold Nourishing Growth Oil is $49.90 for a 30mL or $12.90 for 5mL at www.browcode-usa.com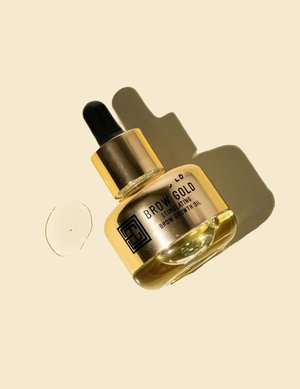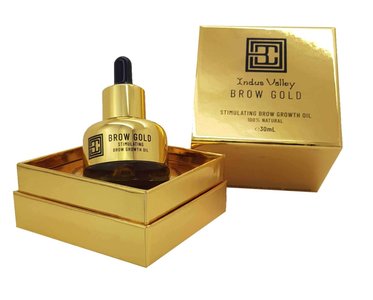 ABOUT BROW CODE:
Brow Code was developed as the result of many years of dedication from Australia's leading brow stylist, Melanie Marris. Each formula was carefully refined with her guidance, to deliver a perfect color match, high performance, and flawless finish.