Hello my pretties!!!
This is a look that I did for going out with some friends to watch the UFC fight on Saturday. The main event was a little disappointing for me, as I'm a HUGE Chuck Liddell fan, but overall it was a great night of fights.
This look was surprisingly easy to do. I've found myself doing a lot of green or blue looks lately... my poor Bitter e/s is rapidly disappearing!
Oh! And I hope you guys like my new hair! It was dark brown w/ blonde chunks underneath (and no bangs) last time you guys saw it.
Products Used
Face:
Maybelline Pure Makeup Creamy Natural
MAC MSF Warmed
Victoria Secret Blush Mosaic Champagne
Covergirl TruBlend Pure Romance
Covergirl Pressed Powder Natural Ivory
Eyes:
MAC Paint Untitled
Avon Liquid Liner Cleo
MAC Eye Kohl Smolder
Covergirl VolumeExact Waterproof Very Black
MAC Bitter e/s
MAC Stars & Rockets e/s
MAC Trax e/s
Covergirl Shimmering Onyx e/s
MAC Frozen White pigment
Lips:
MAC Sandy B l/s
MAC Sugar Shock l/g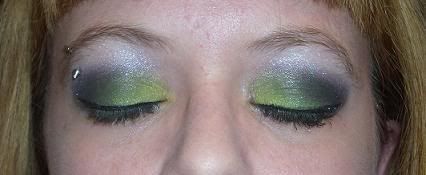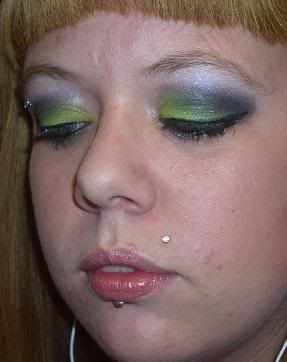 Haha, I look like I'm about to sneeze!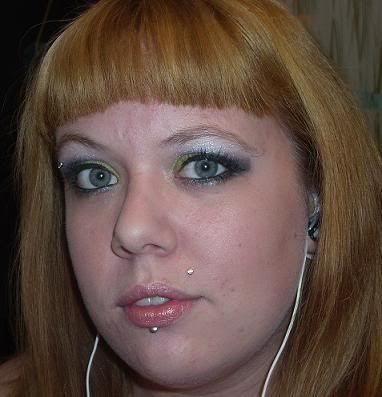 And yet another interesting facial expression...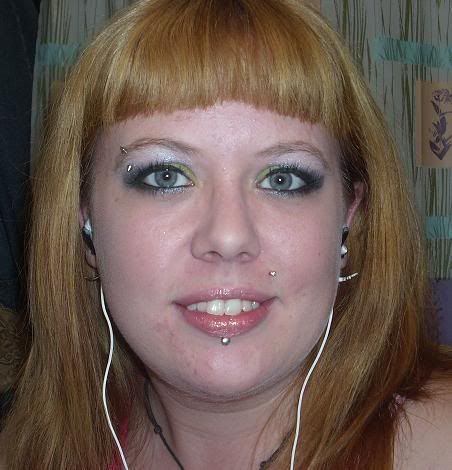 Yes! Normal!
The finished product!
Thanks for looking!!