This is me:
This is the hair style (same exact cut and color) I've been wanting for months: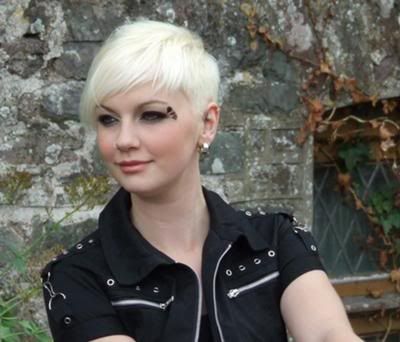 Do you think I could pull it off? If not, what would you suggest?
Please excuse the crappy camera pic, but I did it!! I LOVE LOVE LOVE it. I'd been sweating all day, but I still thought it looked ok with my sunglasses in my hair. LOL Next time when I go back, I want to get more cut off the sides.