So since celebrating Halloween is still kinda new for us Austrians your typical "slutty" costumes aren´t overdone...yet. I went to a small-ish party, but sadly only 1/3 of the guests wore costumes. Blah!
I got my costume in a shop for strippers on the Walk of Fame in L.A.! I thought that was pretty hilarious
Sorry you can´t see much of my makeup in the pics. This is THE darkest eye look I have ever done. I wonder if this would work as a regular going out to the club-look. What do you guys think?
FACE
Makeup Forever HD foundation
BE foundation sample on top
NARS Laguna to contour
Makeup Forever blush #20 (peach)
MAC Iridescent Powder in Belightful
EYES
UD PP, H&M brow pencil blonde, and Jane Pure Mineral Liner in Black as base
MAC e/s Beautiful Iris, medium-dark violet from CS 88 pallette and MAC Carbon
NYX e/s White on browbone, MAC Iridescent Powder Belightful as highlight
Chanel Inimitable Mascara
LIPS
it was MAC l/g in Pink Poodle...I wiped it off several times during the night (to kiss the fiancé, who was a modern Vampire..sadly the fangs didn´t stick to his teeth) and then reapplied it again lol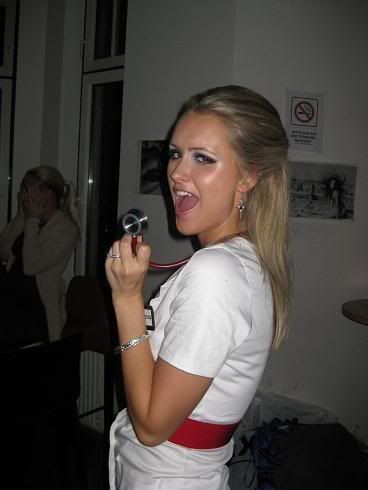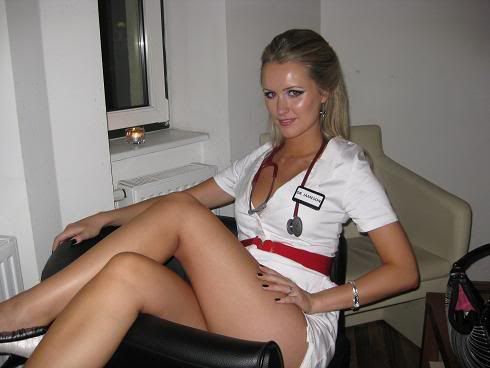 P.S. I wore white shorts under the costume...it kept riding up all night, so annoying