I was having a bad day Saturday. A really bad day.
My husband tried to get me out of the house, so I decided to become someone totally different.
I remembered a video of *chola inspired makeup* that someone on makeup alley told me about, so I did a look inspired by that. It is more on the glam side though.
My husband leaned over and told me that it was 100% night.
I did not understand what he meant, and then he said that he had been keeping track and 100% of the guys were turning heads when I walked by. He said he was relatively positive it was not for him.
HAHHAHA
Please keep in mind that I did these photos at midnight after the makeup had been on for 7 hours- so it is not perfect, but I wanted you to see it anyway. The photos I took before I left during the day did nto turn out well, so I decided to give it a last try.
I could not decide which photos to post, so I did the best ones and just had a hard time picking- sorry if it is too pic heavy.
(MODERATOR
I have checked all specs and each photo falls within the 600x800 limit for full photo posting, but if something gets messed up in translation and you need me to change, this, please let me know.)
This photo is the full outfit that I had on....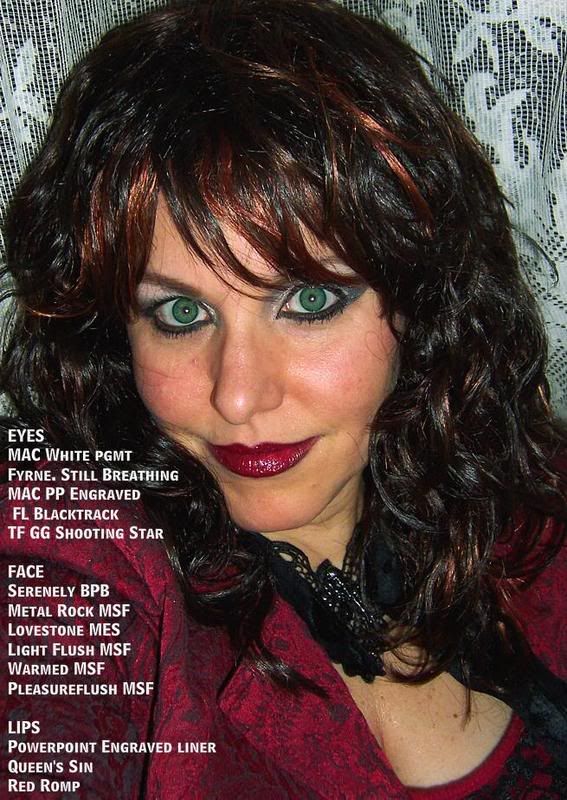 Here is the look with hair slicked back so you can see the makeup better.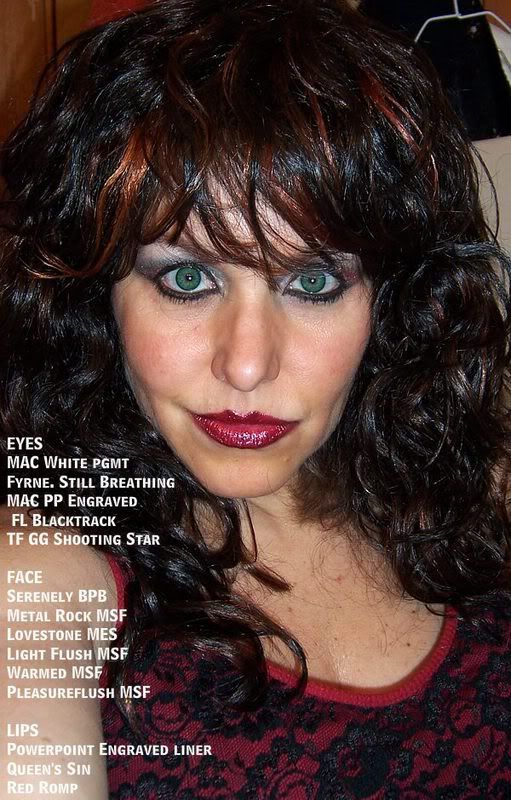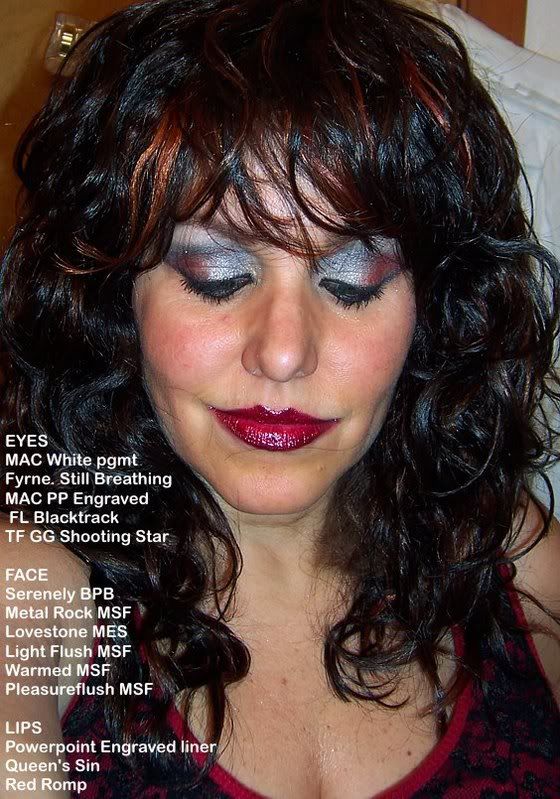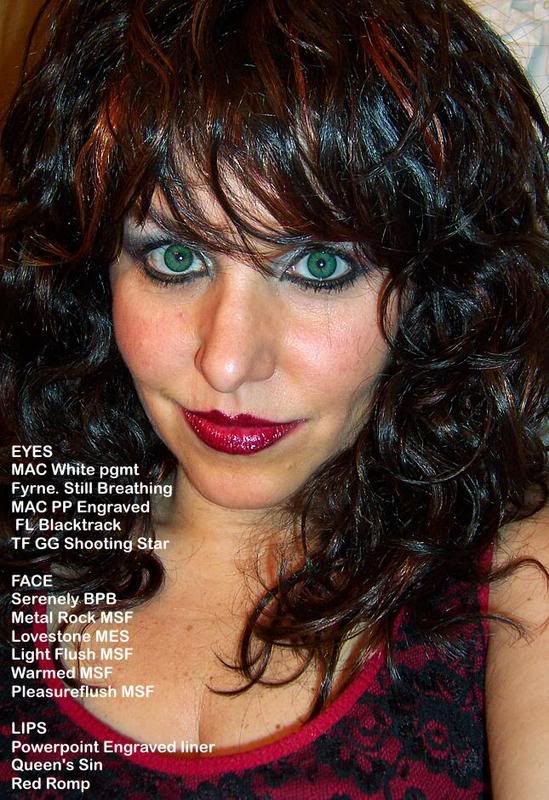 For Fun, here is what I looked like two days previous
And not too many days previous to that