Also known as
my Not going shopping for a good LONG time Haul
. This is last of my birthday hauls.
Went to the beauty supply store and got some nail polish and two L.A. Colors 5 Color Metallic Eyeshadows palettes. I love these. I don't have as much money as I would like to spend on MAC, so I use these as my everyday shadows. For the price ($2) they are very pigmented and long lasting.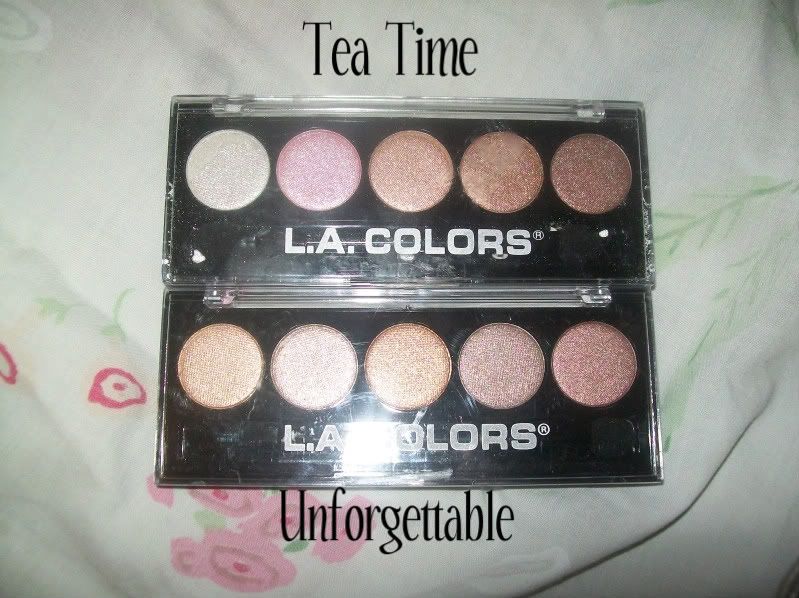 Forgot to the brand name in order from L-R Ruby Kisses, Ruby Kisses, China Glaze, Orly, Orly. The nail art polishes are by Kiss Cosmetics.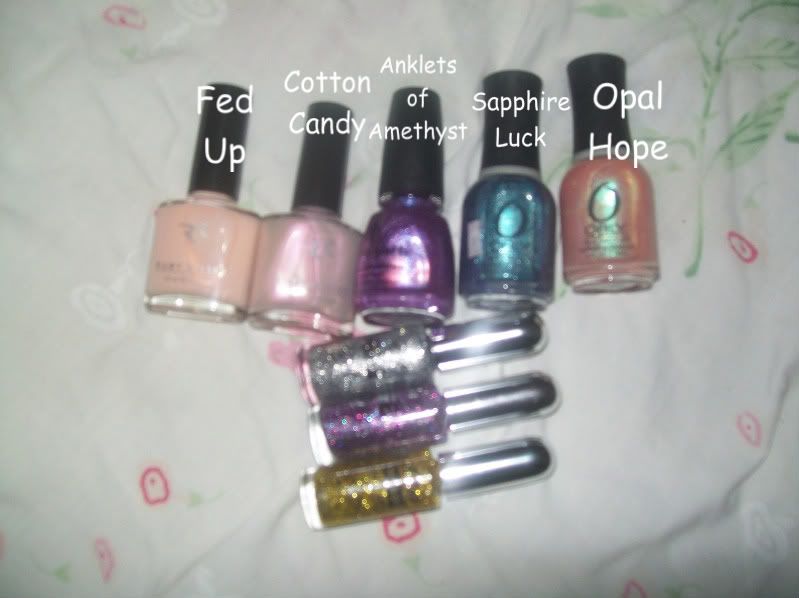 I've heard so many wonderful things about the coastal scents palettes, so I decided to get the regular 88 and the warm 88 palette.