Inspired by SarahVictor's YouTube tut

I wish I had better pictures of this look because I really liked it and there really is no seeing the whole look in these pictures, but this is what I have, so here it is!!! Here I am in the ridiculous snow here in Jersey!!!
Snowflakes on my lashes!!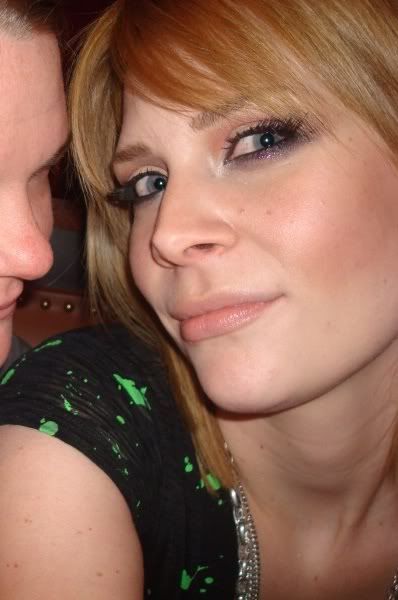 Face:
Nars Makeup Primer
MUFE HD Foundation in 110
UD 24/7 Concealer Pencil
MSFN Light Medium
Antiqued Gold CCB
Emote Blush to contour
Melba and Peachkeen Blush
Warmed MSF
Eyes:
TFSI
Painterly p/p
Ricepaper e/s
Fab 'n Flashy e/s
Sushi Flower e/s
Fig. 1 e/s
Phloof! e/s
Young Punk MES
UD Oil Slick liquid e/l
Smolder Eye Kohl
Zoomlash Black
MAC #45 Lashes
Coquette and Omega e/s on brows
Lips:
Blankety l/s
NYX Sheer l/g - Clear
I did this look a long time ago and forgot about it - I loved it - I think red eyeshadows make my eyes look so friggin blue!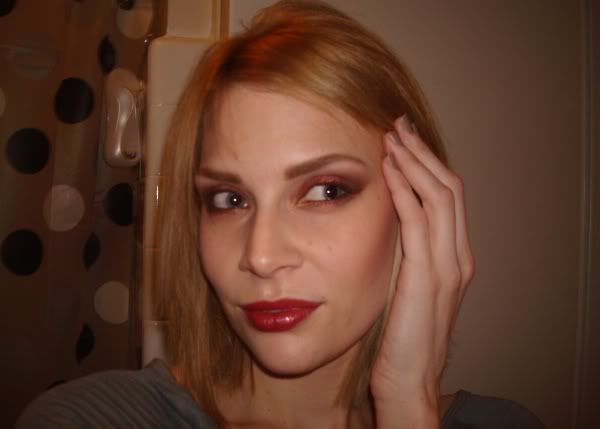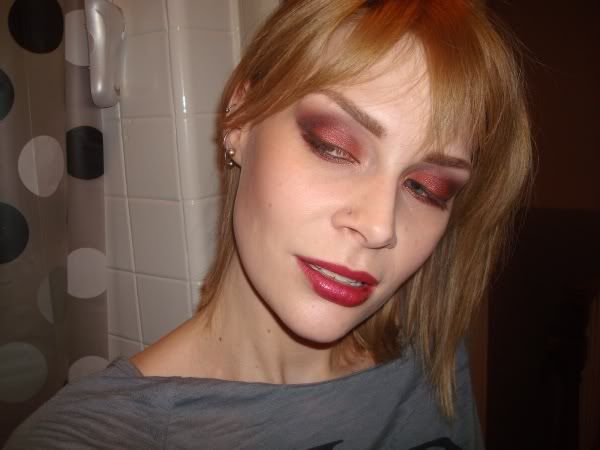 Eyes:
TFSI
Rule e/s
Orange e/s
Cranberry e/s
Coppering e/s
Sketch e/s
100 Strokes e/s
Night Maneouvers e/s
Motif e/s
Blanc Type e/s
Dipdown f/l on upper lash line and brows
Espresso e/s on brows
and... NO MASCARA lol
Lips:
NYX Hebe l/s
Benefit Full Finish l/s in Sassy Frass
Cult of Cherry l/g
Let me know what you think lovely ppl

!!