Happy New Year Everyone!! Thought I would start off the New Year with a little FOTD

I recently purchased the canton candy paint but didn't get a chance to use it yet so I thought I would try it out with some fuschia pigment. Hope you like it!!
FACE
Select Coverup in NW25
Hyper Real SPF 15 in NC400
Mineralize Skinfinsh/Natural in Medium Plus
Stark Naked Beauty Powder Blush
Fix +
Eyes
Canton Candy Paint
Pure White Chromaline
Gesso e/s
Pink Venus e/s
Fuschia Pigment (applied slightly damp)
Play on Plums (just the darker side)
Frost Pigment (applied over eyeshadow to give a slight sparkle)
Cool eyes pallette from 2008 (dark purple color on lower lashline)
Brun e/s (brows)
Blacktrack Fluideline
Feline Eye Kohl
Covergirl lashblast mascara
LIPS
Modesty Lipstick
Babysparks Dazzleglass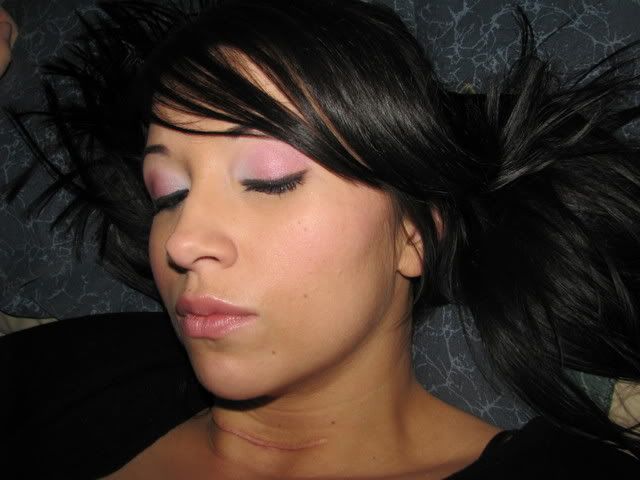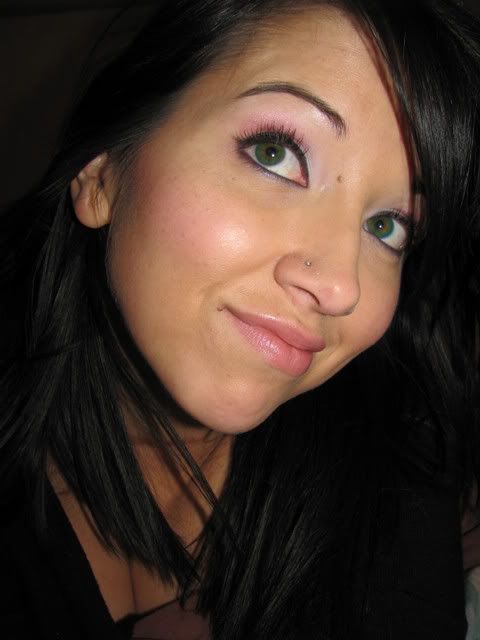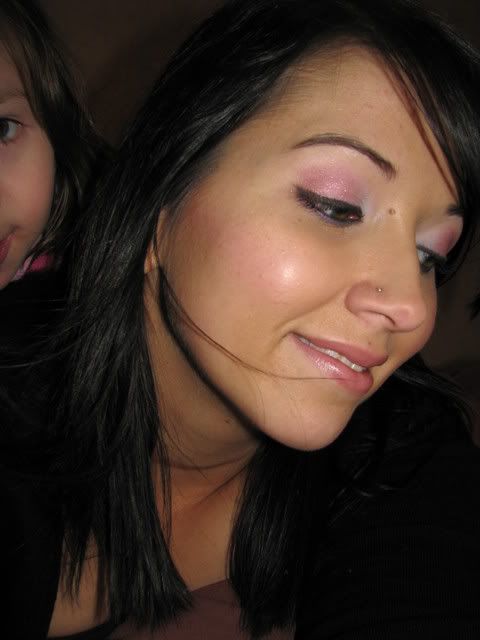 Don't you hate when your hair sticks to your dazzleglass?? lol...
My princess wanted to get in all the picture taking