Ok so the hubby is allowing to order along with some makeups ..a Juicy daydreamer tote.
My problem is I don't know which color to order lol. I like them both lol ... I have other black and pink handbags. But I just really been lemming for months this bag cuz it looks so big and comfy and just perfect lol.
But I haven't been able to choose among the black or pink ...Im thinking well black will go with pretty much everything ..but the pink is so cute ...and I love the pink/chocolate combo ..although it kind of looks like a little girl's diaper bag too lol ..so yeah I dunno ...gahhh
Anyway the fact that the price tag is 195...buying two colors is not gonna happen lol ...
although I guess I could look for fakes in both colors on ebay and get them for under a 100 lol..but nah not really I want the real thing hehe ...
I debated on asking for a new coach blecker bag ..but coach unfortunately will not ship handbags to us apo adresses =( ...
so I decided on Juicy.
here are the two choices.
Black
or pink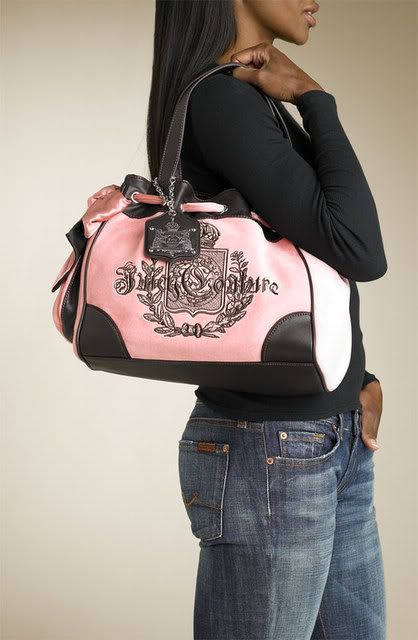 so which one would u choose ?