Hey guys!! So, again.. thanks for all the love I got on my last 'Cherry Blossoms look'! It's much appreciated.

Following that one, I did an extreme interpretation of Camille Rose Garcia's piece, "White Elephant Poison". Now, I realize with how bright my new hair color was at this time.. it looks pretty ridiculous. But! It was all in fun! Hope you guys enjoy--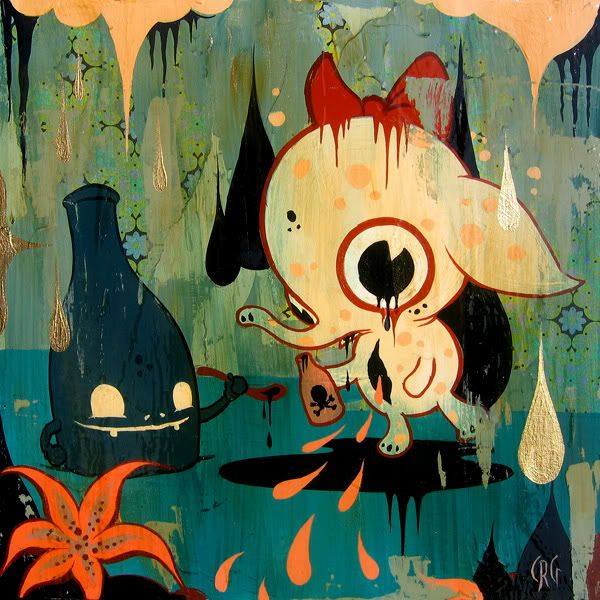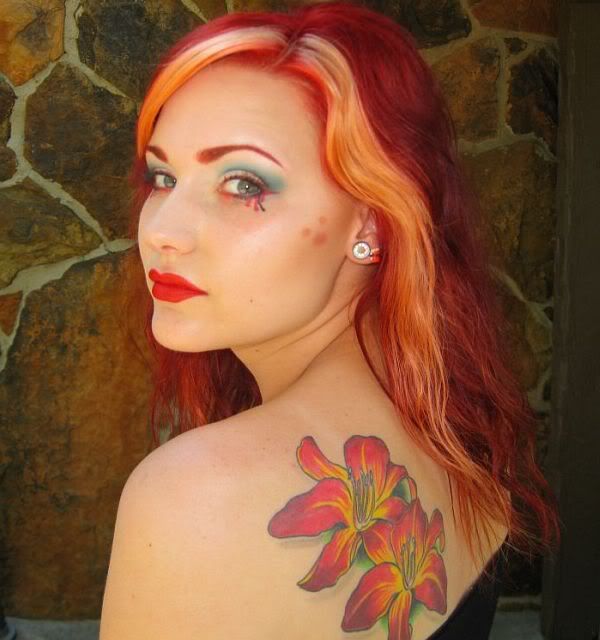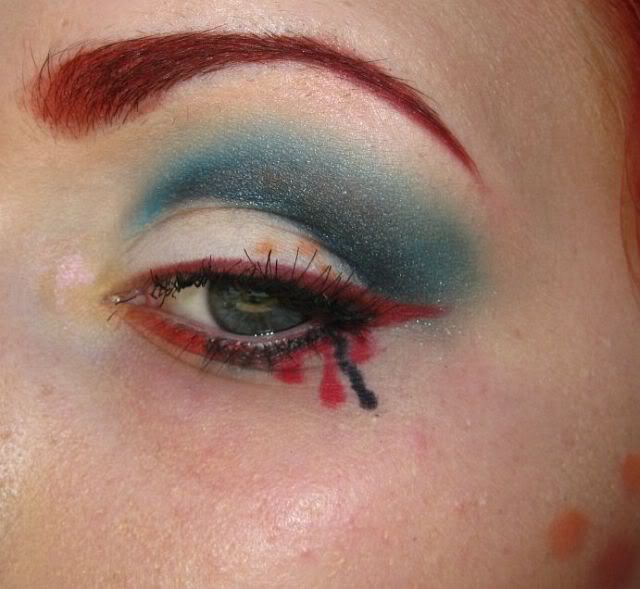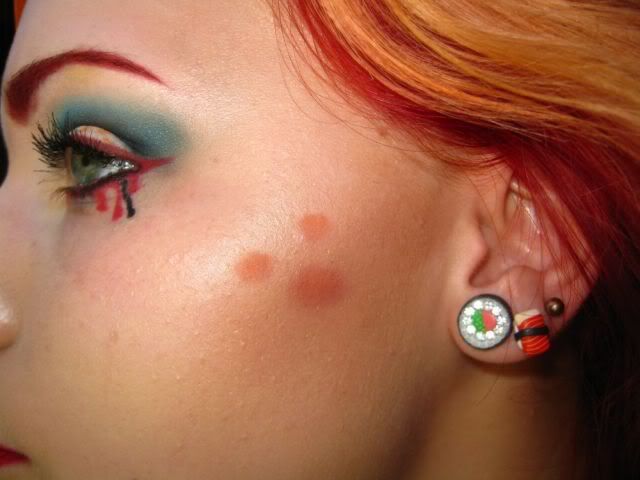 after I added Smolder on the lips.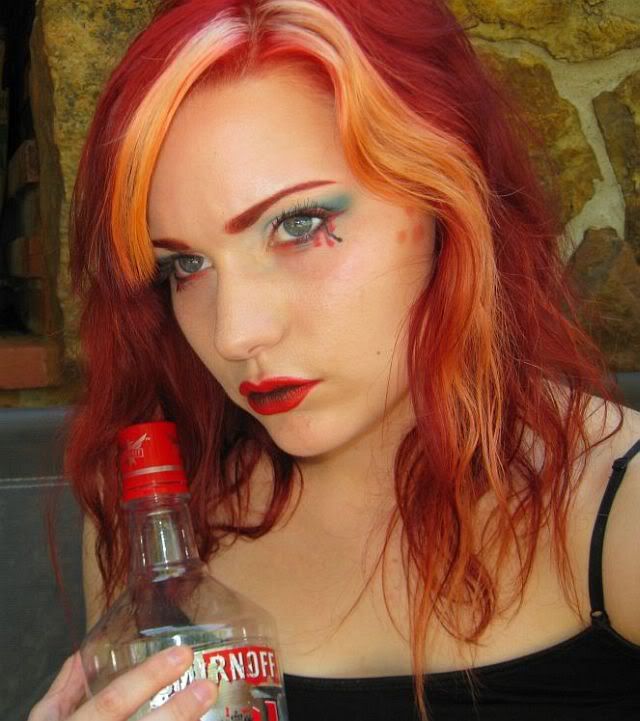 FACE:
Revlon Colorstay in 150 Buff
MAC Face & Body in C2
MAC Select Cover-Up in NW15 & NW25
MAC Harmony & Peaches
MAC Refined MSF
MAC Orange
MAC Invisible Set Powder
Eyes:
Urban Decay Primer Potion
MAC Vanilla, Orange, Carbon, Plumage, Cool Heat, Orb, Motif
Milani Atlantis
MAC Brick, Mahogany
MAC Smolder
Eyemimo individual lashes
MAC Mahogany with NYX Walnut Bronze on brows
Lips:
MAC Brick
MAC Rockocco
MAC Motif
MAC Smolder (added on second set)