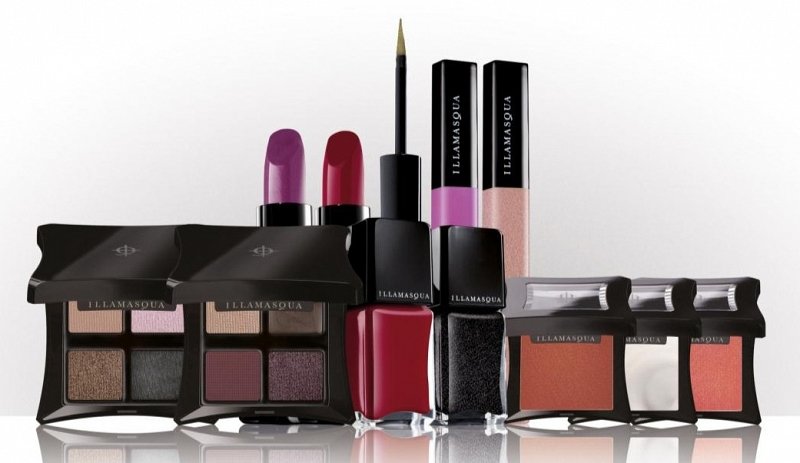 Generation Q is a celebration of beauty. Ageless, and without limits or restrictions. It's our declaration to the world that beauty is inclusive, not exclusive. In fact, Generation Q is a clear message to everybody, everywhere that beauty is not young, old, black, white, male or female, but anything, everything and everyone. If you're someone who does not want age to define them, don't want to blend in and fade away, you are Generation Q.
I am so excited for this collection! I've passed on some MAC collections, and am on a pass (except Marylin) until the holiday collection to save up for this. I love the concept so much!
Here's the colour story and the promo images... I highlighted my for sure's in red.
Palettes
($42.50 / £34.00)
Complement Palette: Powder Eye Shadow in Slink (Soft champagne, shimmer finish), New Liquid Metal in Focus (Cool brown metal, metallic cream), Powder Eye Shadow in Forgiveness (Rich chocolate plum, matt finish) and New Pressed Pure Pigment in Queen of the Night (Blackened plum, shimmer finish)
Empower Palette: Powder Eye Shadow in Blink (Neutral flesh tone, matt finish), Powder Eye Shadow in Synth (Iridescent pale pink, shimmer finish), New Pressed Pure Pigment in Fervent (Reddish/blue/brown/green, shimmer finish) and New Liquid Metal in Slick (Anthracite metal, shimmer finish)-

I love this one too but cant afford both
Precision Ink
($27.50 / £17.00)
Wisdom: Antiqued gold (New)
Lipstick
($22.00 / £15.50)
Underworld: Blueberry violet shimmer (Permanent) -

I want this lippy! It's gorgeous. But its perm so I might pass

Magnetism: Deep raspberry pink (New)
Intense Lipgloss
($20.00 / £13.00)
Opulent: Rainbow beige (New)
Boost: Blueberry violet (New) -

I'll probably back this baby up! The swatches look AMAZING
Gleam
($tba / £18.00) (New)
Lightweight compact highlighter, iridescent formulation lifts and highlights wherever applied
Powder Blushers
($24.00 / £18.00)
Sophie: Golden coral shimmer (New)-

My list is pretty big so I dont know if I can afford this

Allure: Dusky rose pink shimmer (New)
Nail Varnishes
($14.00 / £13.50)
Creator: Magical black (New)
Charisma: Deep raspberry pink (New)