So, I thought my last digital camera was down for the count, but it's alive! So, here is yesterday's FOTD.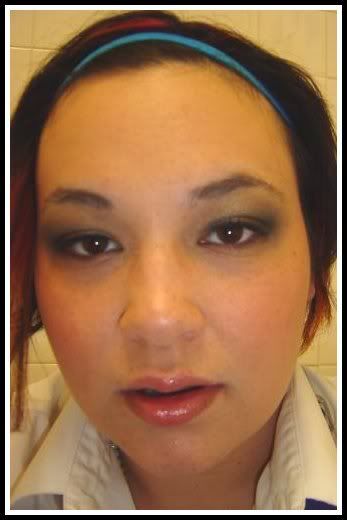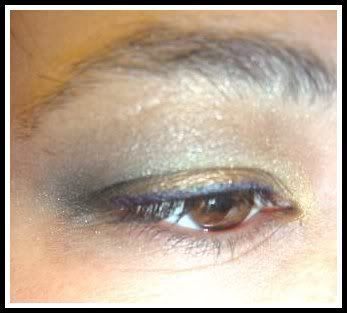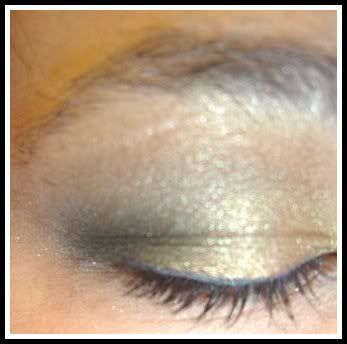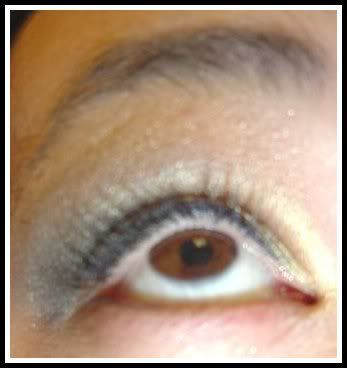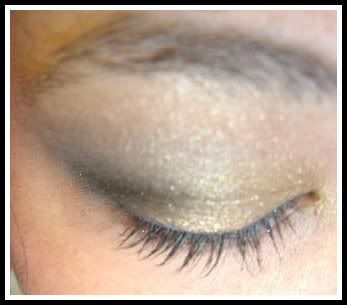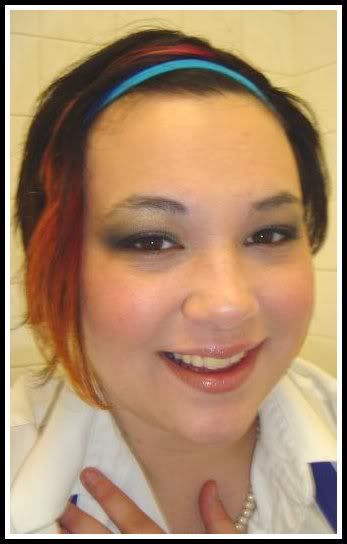 Used
Face
Mineralized Satin Finish NW20 (getting a little too dark for this, damn sun.)
NYC Loose Translucent Powder
Hipness (Fafi) Blush
Eyes
UDPP
Woodwinked
Gorgeous Gold
mark. Retro Peacock (Plumage dupe)
mark. Khaki (brown-green)
Carbon
Retrospect
Annebelle blue loose shadow (unsure of name)
Fyrinnae Faerie Glamour e/s wet to line.
Benefit Badgal Lash.
Lips
A Covergirl slightly pink gloss.
My 'brows are hideous, I've been growing them out.
And for reference, I got my hair cut.
Old hair: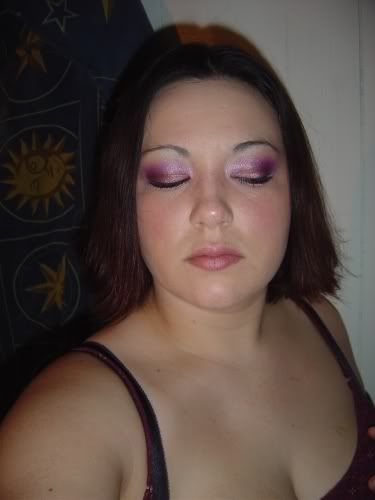 New Hair:
(sorry for the shitty webcam image... thought the digi cam was busted. Boo.)
It's faded and mostly orange now and a little too broke to go get it fixed. I'll get you a better picture shortly.
CC appreciated!