so I seriously haven't posted here in forever. i got bored tonight and started messing around and then realized i didnt have batteries for my camera.as i was taking these .. my dad busts into the bathroom and screams " IT LOOKS LIKE YOU RAN INTO MICHEAL JACKSON...LITERALLLLLY! " thanks dad

boooooo.you whore.camera. =]
so i used my phone. it sucks i knoww. i promise everything looked better in person!
eyes:
sushi flower
spring nymph palette by tony & tina
royal rockstar quad by mabelline
the blue and green is from hot topic
vanilla pigment
xxl mascara
nyc liquid liner
lips:
rhinestones lol
Full For You plushglass ( a customer at my job..which is lane bryant..bought it for me! i was psyched..shes like 60. i love her. )
DONT LAUGH!!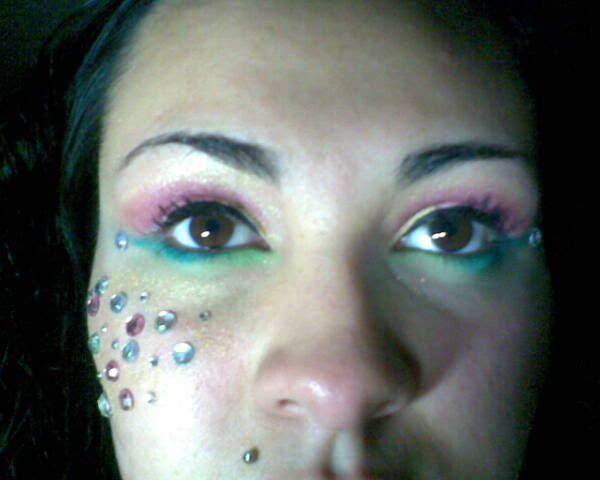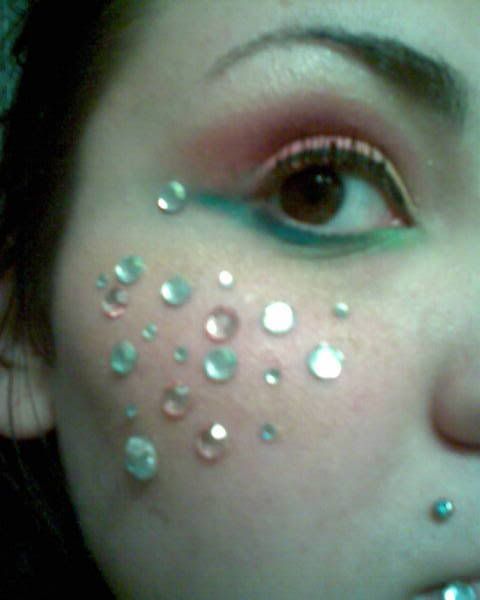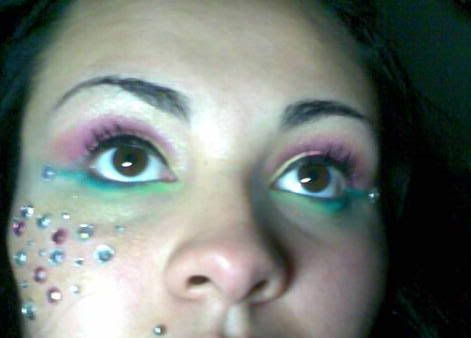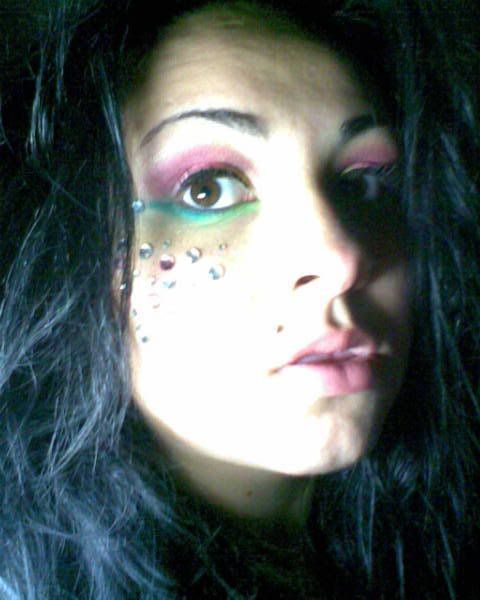 for shits && gigglesssssss