I haven't posted a FOTD in awhile. Queen of Blending is having a contest in which you can only use purple, blue-green and blacks eyeshadows only. I usually only do neutral colors but this give me the oppurtunity to go out my element. I usually shy away from bright colors because I'm WOC but this helped me realize that I can wear whatever I want.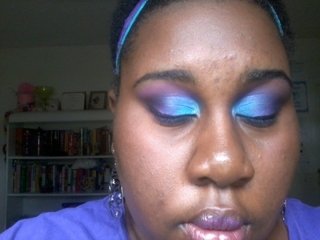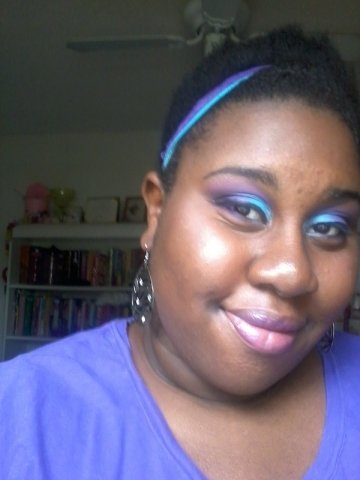 EYES
Coastal Scents 88 Palette
Wet n Wild Petal Pusher 8 Pan Palette
NYX Single shadow in Eggplant
L'oreal Lineur Intense in Carbon Black
Maybelline the Colossal Volume Express
Jordana Easyliner for Eyes in Purple Fusion
FACE
Maybeline Dream Liquid Mousse in Cocoa
If I were going out I would put MSFN in Deep Dark to set the foundation, but I'm just gonna take this off soon.
MAC MSF in Petticoat
LIPS
Blora Cosmetics lipgloss. I rripped the label off so I don't know the name.