I won't say that I am a fan or an active user of cosmetics, but the MAC brand has been familiar for a long time and has always seemed to me an interesting product. It happened to purchase products of this brand as a gift. The very visual style of the brand is very impressive, always very stylish and minimalistic packaging, or vice versa, very bright and catchy when it comes to some limited special series.
Since I have long been associated with the topic of video production, I decided to expand the range of my capabilities and delve into a beautiful and promising direction, namely, motion design. The idea to take the MAC brand as the main object of motion video came from my girlfriend. She is certainly a great lover and consumer of cosmetics in particular of this brand. Having studied the question in more detail, it turned out that this brand, for some reason, practically does not have advertising motion videos, perhaps they were just waiting for me.
After interviewing the target audience, the following conclusions were made:
1) MAC = color. Almost all of the respondents cited the number and shades of colors as one of the main advantages of this brand over many others.
2) MAC is cosmetics that are designed to shine, whether it is a photo session with a famous photographer, a wedding video or a show.
3) Persistence. MAC cosmetics can guarantee you that no matter how long you are in the high society or sitting at the 5-hour opera by the end of the event, you will be just as beautiful as if you just left the chair of the makeup artist.
Next, I compiled an approximate mood board of what a video should be that will appeal to the target audience.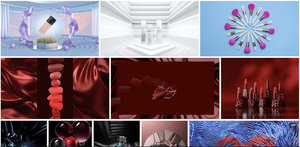 Then the sketches of the scenes began for the further creation of a full-fledged video.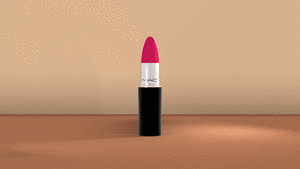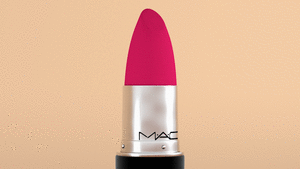 There is still a lot of work ahead, but I really wanted to share the first results with you. Thanks for your attention.