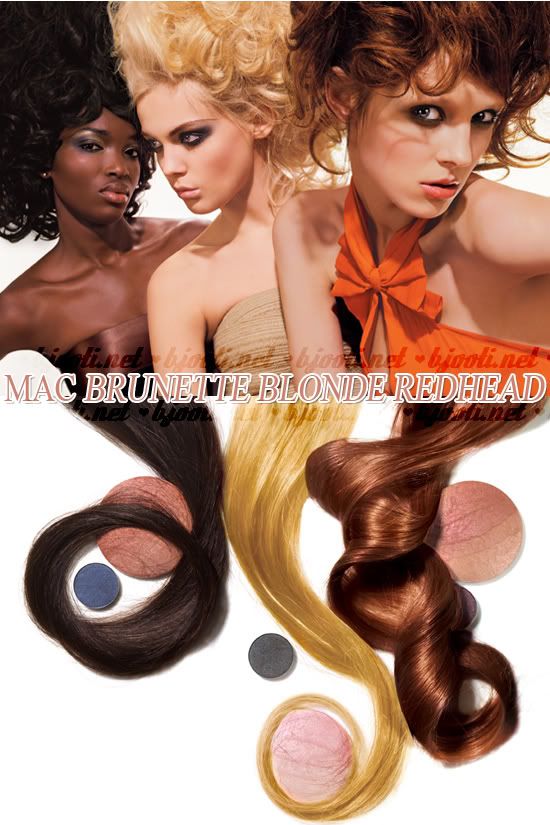 I am so stoked for this collection (I know, I keep harping on that…I'm sorry) I can't begin to speculate how much I'm going to spend. I'm fighting this by B2Ming a lot of stuff (stuff that's actually kind of old and needs to go in anyway) and hoping my wallet doesn't take a huge hit.
Looking at these product photos (courtesy of the lovely
Bjoot.net
) I'm inhaling and wheezing, because it's looking like I'm going to acquire almost the entire collection. Plus brushes. *sigh*
Check the images on Specktra Beauty News!
Specktra Beauty News » Blog Archive » MAC Cosmetics Brunette Blonde Redhead (BBR) images