Veteran Moderator
Staff member
This should be collection that's bringing back (some of?) the products from the ''mystery collection''.​
​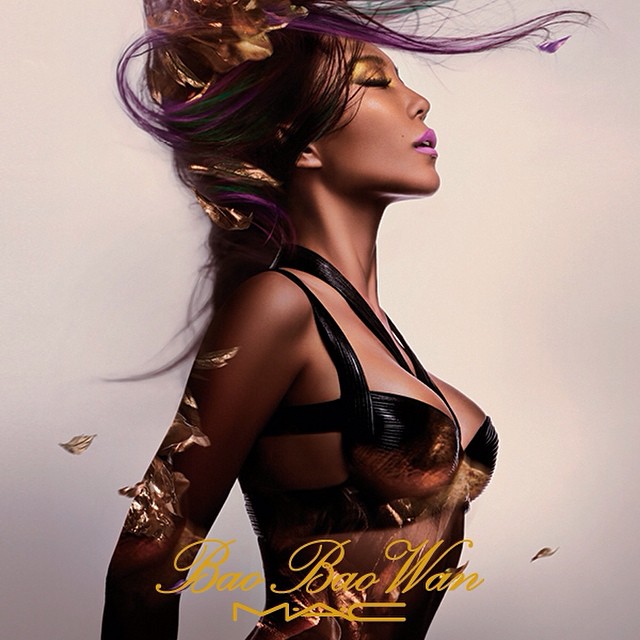 ​
​
​
"High-society darling, artist, pop philosopher, muse and jewellery designer Bao Bao Wan is one of China's most renowned style stars. Her debut collaboration with M•A•C is inspired by her womanly and brazen aesthetic, with metallic golds and rich jewel tones reflecting her trademark decorative designs. Eyes are gilded in bronze, skin twinkles like a diamond, lips flicker like rubies and nails outshine even the most precious gems. The collection is outfitted in velvety brown packaging featuring burnished metal, embellished with her signature. Nodding to tradition while trailblazing new trends, M∙A∙C and Bao Bao Wan invite every face to take centre stage."
Available on March 2, 2015 online and March 5, 2015 at select MAC locations.
Products:
Bao Bao's Jewels Veluxe Pearlfusion Shadow ($44.00)
The pure power of pigment in a creamy, lightweight hybrid, offering distinctive effects – applied wet for a super saturation of colour with metallic brilliance, or dry for sheer coverage with a soft, sparkling finish. In a limited-edition palette, Bao Bao's Jewels! Five complementary shades glide on and blend beautifully for infinite day-to-night looks: matte to highly pearlized finish.
Beauty Powder ($28.00):
Summer Opal - Light bronze with golden shimmer
Lipsticks ($17.50):
Romantic Breakdown - Sheer nude (Lustre)
Forbidden Sunrise - Creamy orange (Matte)
Lavender Jade - Dirty mauve with gold pearl (Matte)
Burmese Kiss - Bright coral pink (Matte)
Nail Lacquers ($13.50):
Imperial Green - Spring green with multidimension pearl
Kashmir Blue - Royal blue with gold pearl
Sunset Tourmaline - Plum with multidimensional pearl