This guest post on Majolica Majorca Mascara is by Izzy aka The Muse who blogs over at Muse Media.
I'm back. To bug you. About Mascara.
MAC recently introduced Plush Lash, Too Faced has Lash Injection, and everyone else and their mom has put out some fantastic, brilliant, awesome lash enhancing mascara!
So if I may, allow me to introduce you to the best mascara in the entire world (in my humblest of humble opinion of course).
You may recall me babbling your ear off about a little Japanese Brand from Shiseido entitled Majolica Majorca. Now let me babble your ear off about the fact that MJ (aka Majolica Majorca) has an absolute gem of a product in it's catalog called Lash Expander.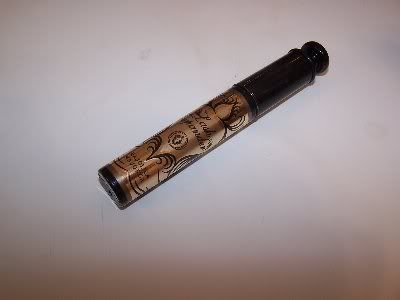 I. can. not. live. without. it.
This is one of those products that I must have on hand at all times! For such an inexpensive cosmetic MJ puts out one of thee best mascara's I've had the pleasure of using.
This wonerful little mascara promises to expand your lashes by 15% and it does that my friends and more! I seriously appear to be wearing a fantastic pair of false lashes when I'm using this amazing product!
This costs about $13 in Japan but you can nab for about $14-17 here in the US! Have a look on E-bay or visit
Adam Beauty
to pick yourself up some!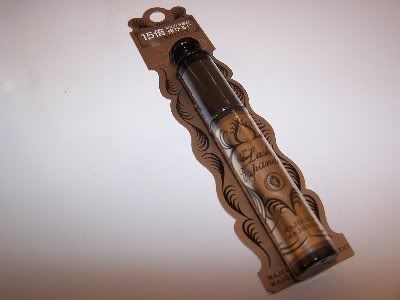 The texture of the mascara is quite like ink almost but fear not it comes off very easily with oil based eye makeup remover. I've heard some reviews of people having a difficult time removing it but I've never experienced a problem.
The applicator has no brushes so it's completely brushless. It has a comb that you use to apply! I find that the comb and the texture of the product makes application a breeze. I believe that the comb applicator helps achieve making your lashes much longer than you'd get with regular mascara!
MJ released it's Fall Collection sometime in August entitled Beauty in Black and with it's fall collection a new lash expander was released which was entitled Lash Expander Neo. Neo promises to extend your lashes by 20% and to be utterly honest as good as it is I prefer my the old Expander formula. Not sure why but I found the texture different on this latest release!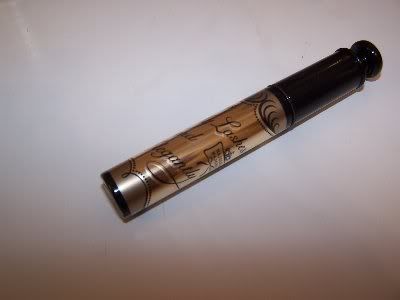 With the new Lash Expander there was also a Lash Bond Primer released which is a clear formula to prime your lashes before applying your mascara! I personally found no real difference when using it and was somewhat disappointed as I expected so much more from MJ but it is worth picking up to try it out to see how it'll work for you as I have heard many raving reviews (I guess it's just me that found it lacking).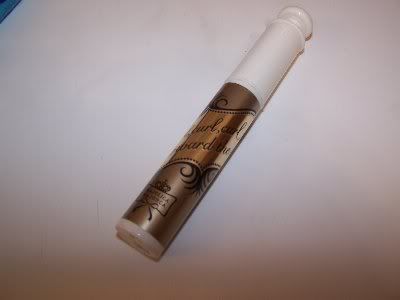 If you're lucky enough you can do a bit of searching and see if you can find the Lash Expander in Blue. The blue release was for MJ's Spring/Summer collection and is a gorgeous deep ocean blue that makes your lashes pop with gorgeous color!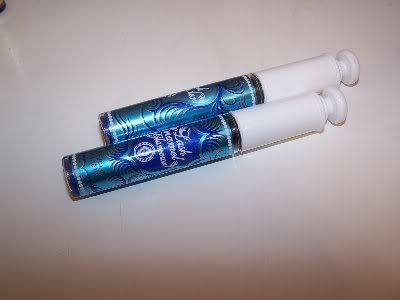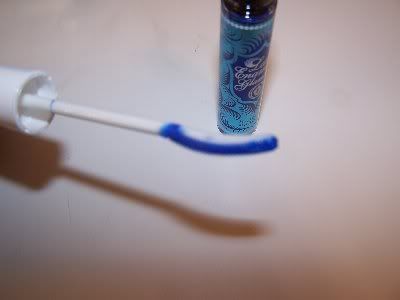 The Lash Expander line also includes something called Lash Enamel Glamour which offers more volume for your lashes. I personally don't like this so if you're purchasing the Lash Expander be sure that's the one you're getting and you don't end up mistakenly purchasing the Lash Enamel!
Personally I have these all over the place. My desk draw, my washroom, my traincase, etc...
I can't live without this mascara!
If you're looking for one of thee best mascaras around that's fairly inexpensive and works a treat look no further THIS is it!
This Mascara is Muse approved!
Visit me at
Musemedia
for more product reviews about MJ Cosmetics!
Do you use this already?
Drop me a comment and tell me how much you love or hate it!
http://blog.specktra.net/2007/11/28/...jorca-mascara/