Face
Revlon colorstay
CScent camuflage palette for counturing and highlight
Clinique loose powder
Blush...some one from jafra...the name its not visible any more..
Eyes
Mac Silverwear
Maybellines stylih smokes in amethyst
Femme Couture (I think) gel liner and cs 88palette black shadow
Mac Queens Jewel
Mac Sunday Best
The macs ones are from the royal assets cool eyes and warm eyes palettes.
Eyebrows
Estee lauder pencil (the retractable one)
Wet and Wild ultimate eyebrow kit
Lips...
Some random from mary kay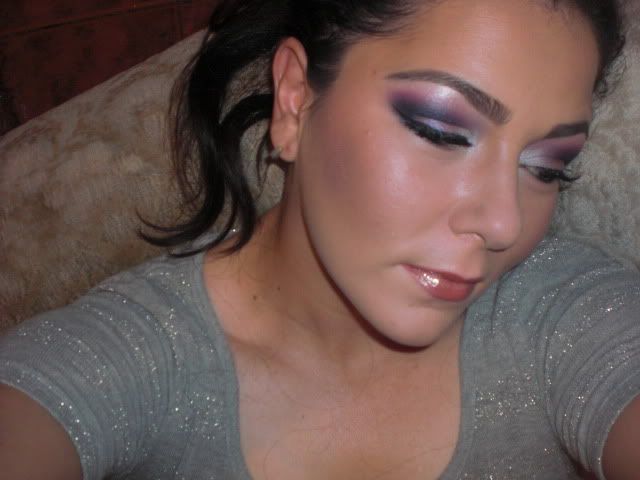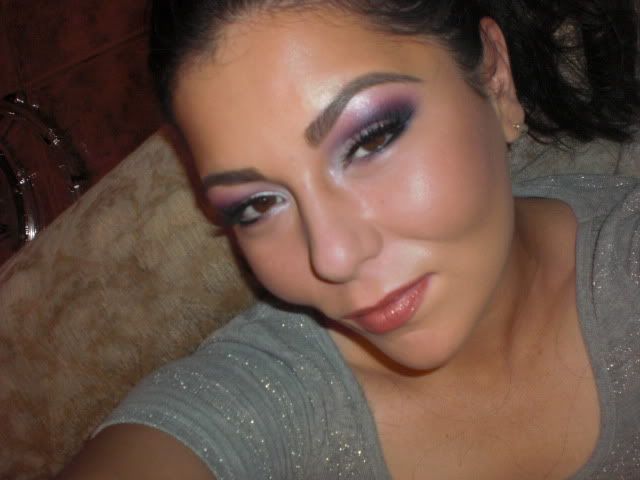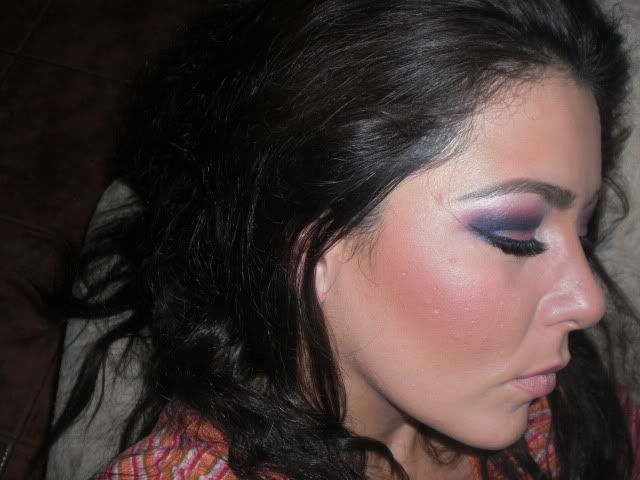 Bonus pic...how I put my cream concealar to conture...then I just blend it out with a sponge..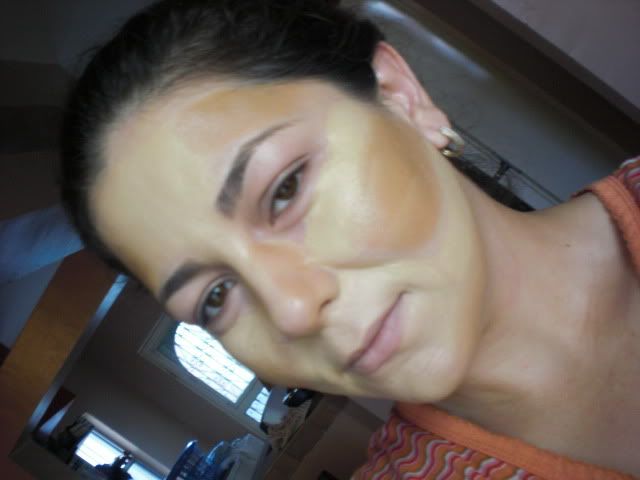 scary picture...hahaha
thank you and any kind of cc is welcome!!!