Mani pics! This week I'm wearing Hits Borealis over No 7 Burnt Sugar: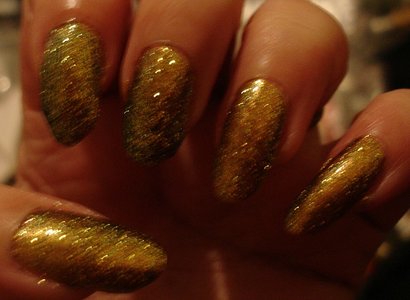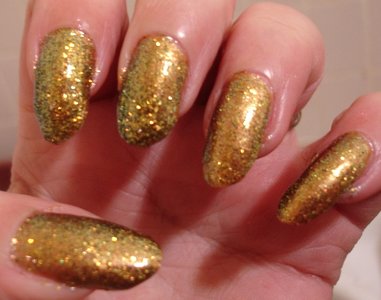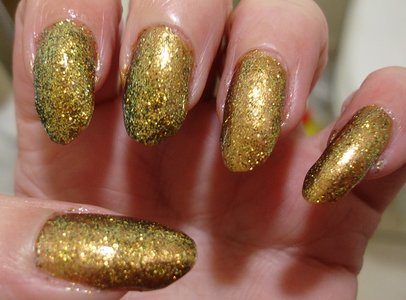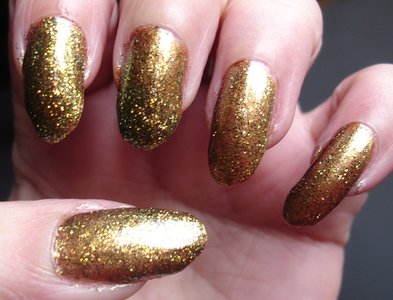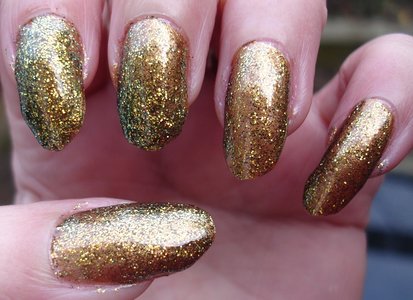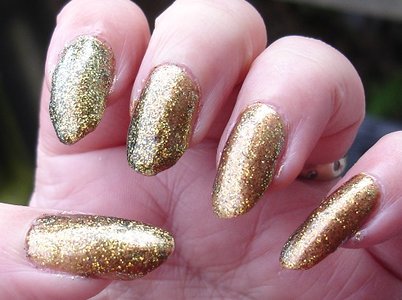 I really like this, more than I expected. Bit gutted though - the Hits has started to evaporate big time, never used it but there's only half a bottle of it
Burnt Sugar is a quite nice goldy shade with a hint of sparkle, The topper livened it up a lot to WOW! It's really sparkly and I love the combo. The No 7 is ancient, and took a bit of drying. I wore it several times in my pre-indie days.