Finally received all my Glams. I'm quite happy with my mysteries, I love two and like one. Here are all my Glams.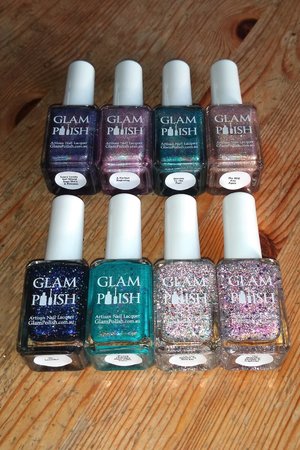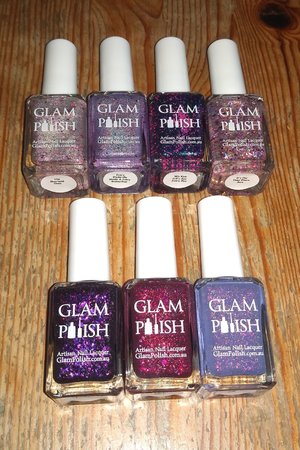 My mysteries: Beautiful Stranger, Sweet Child O' Mine, Kiss the Rain.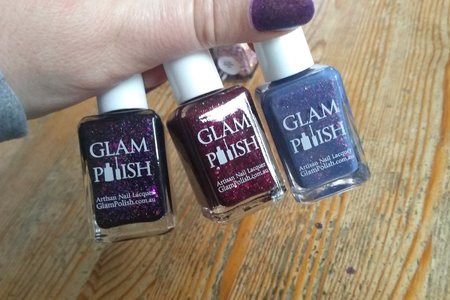 I bought a Tonic Polish in a destash too, Blue Jean Baby. I missed out on this originally and it was never brought back. They keep saying Tonic isn't closed and is just taking a break, but I bet she won't reopen.