Hi everyone!
Today I felt like experimenting with something I've only ever done once before...the cut crease! I had done it before on a model for a photoshoot (I posted the pictures
here
), but haven't tried again since then.
I also needed to post another tutorial on my youtube channel, and I was pretty bored at home all day, so it was the perfect opportunity.
This look was actually inspired by Louise Rowe from that new TV show Plain Jane...she wore something similar, neutrals on the lid and purple on the bottom. There was no cut crease, though.
Anyways, here are the pictures! I submitted my tutorial to the video tutorial thread, so after it gets approved I can post with the link if anyone is interested

FACE
* MUFE HD Foundation
* Lancome Effacernes Concealer
* Rimmel Stay Matte Powder
* MAC Sculpt and Shape powder in Accentuate and Sculpt
* MAC Fleur Power blush
EYES

* MAC Eye Brows in Spiked
* Urban Decay Primer Potion
* MAC eyeshadow in Patina
* Lancome Stylo Waterproof in Cafe
* Kat Von D Palette in Beethoven (Leather - matte brown & Tequila - shimmery light gold)
* MAC Shadestick in Beige-ing
* Lise Watier Metamorfix (liquid transformer)
* Lancome eyeshadow in Trendy
* Bonne Bell eyeliner in Black Ink
* Sephora liquid eyeliner in Black
* Ebay lashes

LIPS
* MAC Underage lipgloss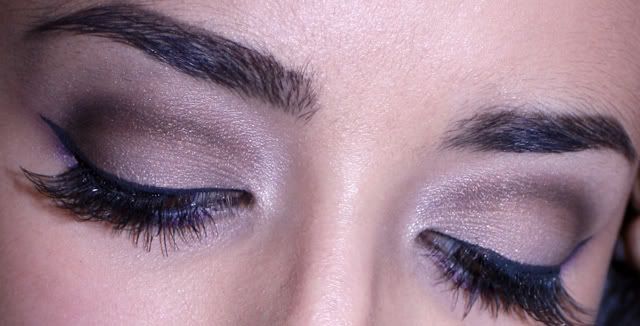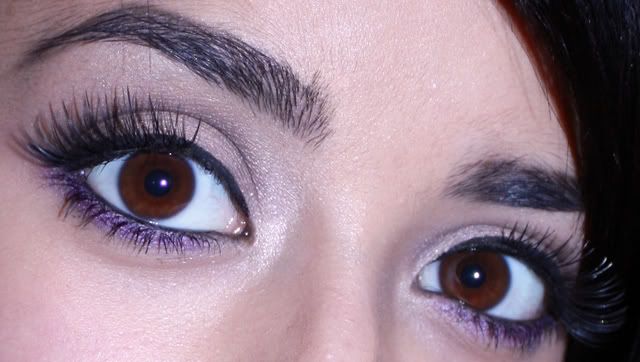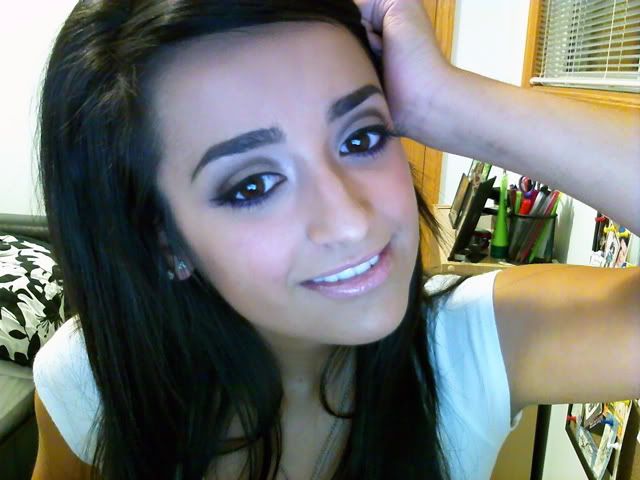 Thanks for looking!

EDiT:
Here is the link to the video tutorial that I posted here in the forums:
http://www.specktra.net/forum/f296/n...-color-169599/