I'm really getting into this Face of the Day thing, whoo!
So here's my second one =] Everything is MAC Except where otherwise specified.
Face
Clinique Moisture Surge Mousturizer
Select Cover-Up: NC20
Studio Fix Fluid: NC15
Fun & Games Blush
Eyes
Ricepaper Eyeshadow
Saddle Eyeshadow
Gesso Eyeshadow
Urban Decay 24/7 Liner: Bourbon
Urban Decay 24/7 Liner: Yeyo
Plush Lash Mascara: Plushblack
Lips
Lipglass: Mimmy
I have to say... The 226 brush makes a blended crease completely foolproof, I'm so glad I bought it and today was my first Test-Drive with it, as it were. Love!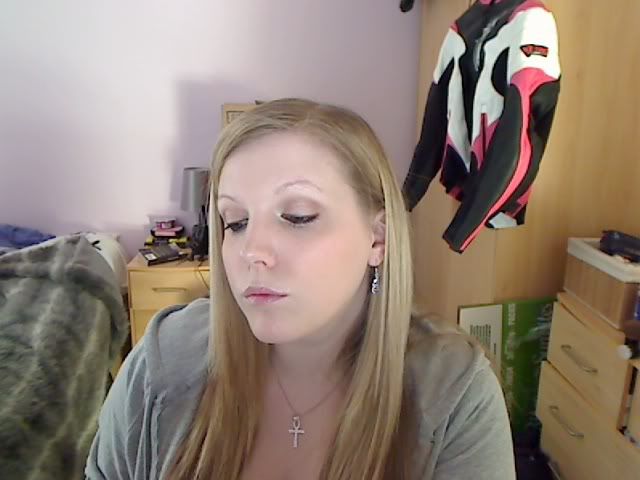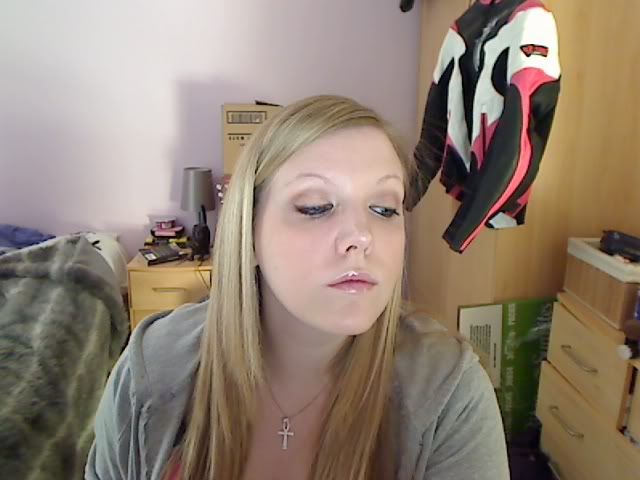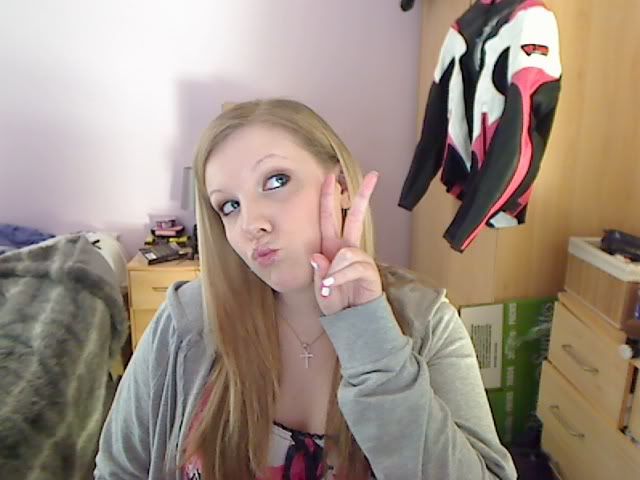 Oh, and nails = Vestral White and Something About Pink nail laquer from the HK collection <3