Hey everyone! Long time, no see!
My nails were short, but I wanted to try something festive for Canada Day - I ended up with rainbow fireworks over a French manicure on my fingers, and little Canadian flags on my thumbs!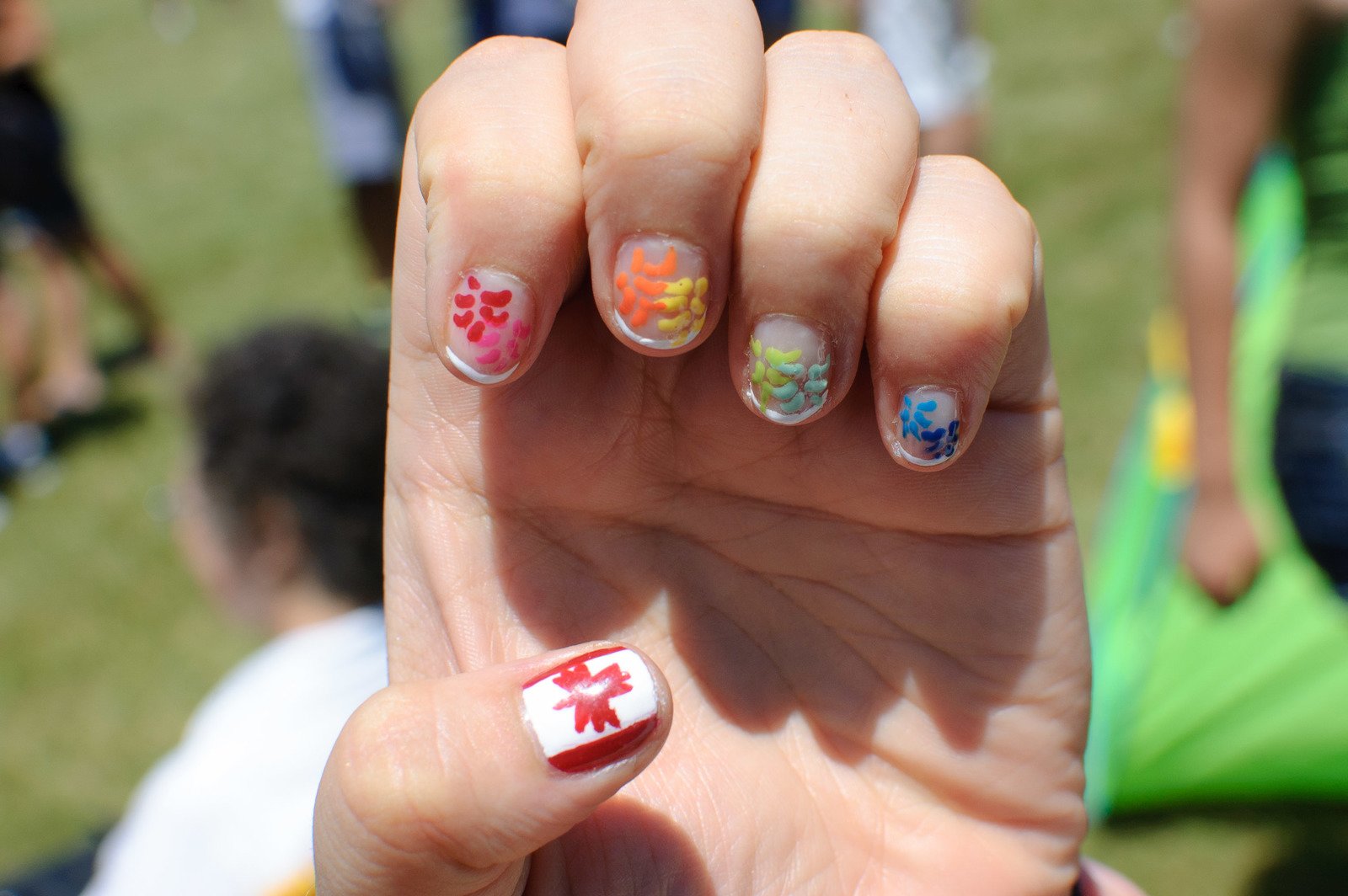 I later added a coat of MAC Unconditionally Fabulous, which I thought added even more to the fireworks effect... sorry for the pic quality!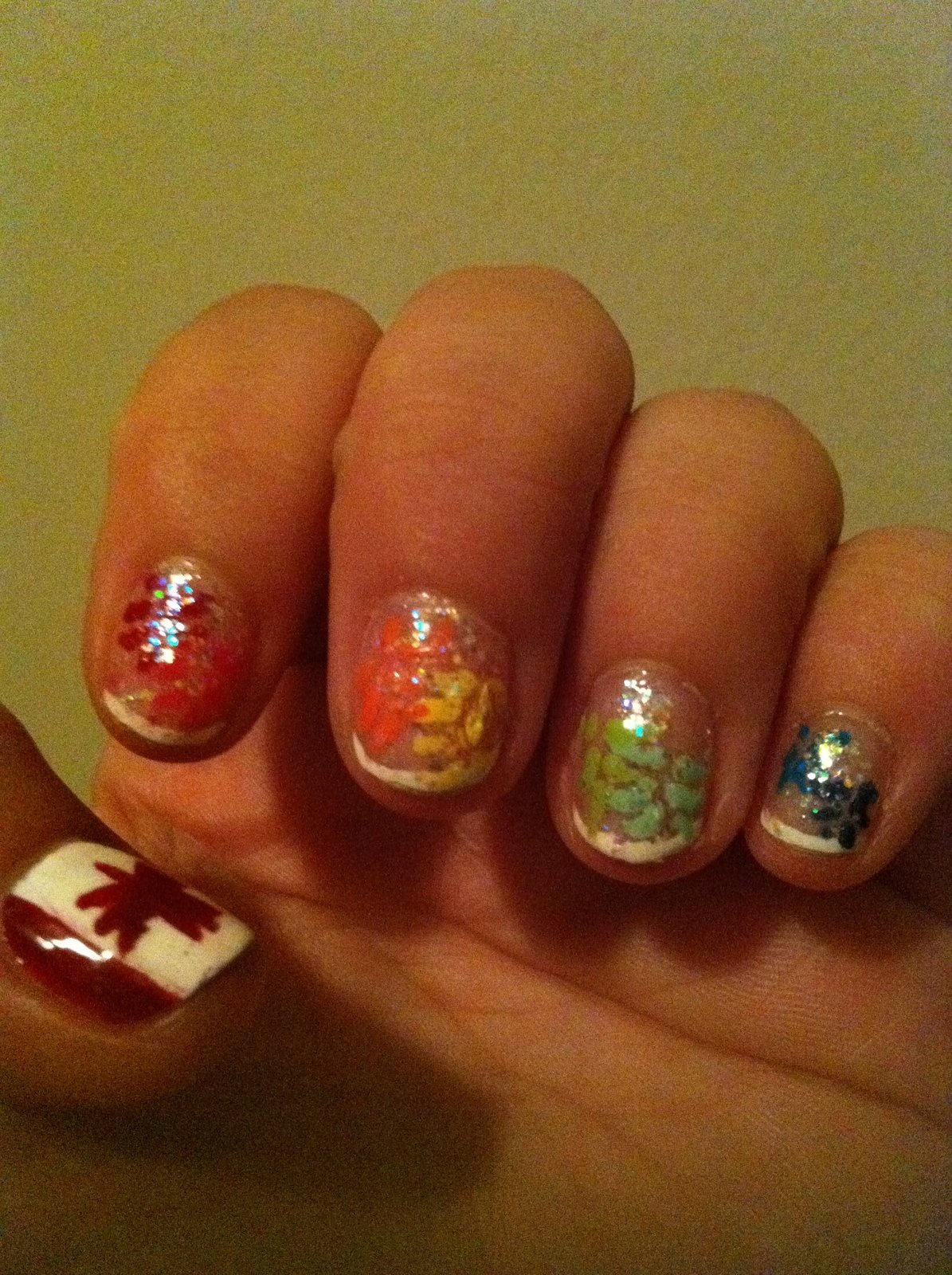 Next time I do any sort of fireworks mani, I think I'll try this over a dark navy base instead to mimic the night sky!
What do you think? Anyone going to try something like this for the 4th of July tomorrow?
Products used:
Essie - First Base Base Coat
Essie - Sugar Daddy
Witchcraft Nail Art - White
Essence Colour & Go Quick Drying Nail Polish - 98 Walk on Air
Essence - 55 Let's Get Lost
Sally Hansen Hard as Nails Xtreme Wear Nail Color - 340 Mint Sorbet
Sally Hansen - 110 Green With Envy
Sally Hansen - 360 Mellow Yellow
Sally Hansen - 150 Sun Kissed
Sephora by OPI Nail Colour - Arm Candy
Essie - 381 Fishnet Stockings
Quo by Orly Polish
MAC Nail Lacquer - Unconditionally Fabulous