​
​
This is the look I did for today with pink purple and gold.​
The MAC Hello Kitty collection is still my fave so far and today I shopped my stash and used a forgotten jewel...​
Creme Royal e/s!​
This eye shadow is totally gorgeous and the color is a yellow-wheat- golden shade with a Veluxe pearl finish.​
On the lid or as a highlight it truly looks beautiful.​
On my cheeks I am wearing my hubbys Vday gift, Amazon Princess blush from the​
Wonder Woman collection.​
I love it!!​
​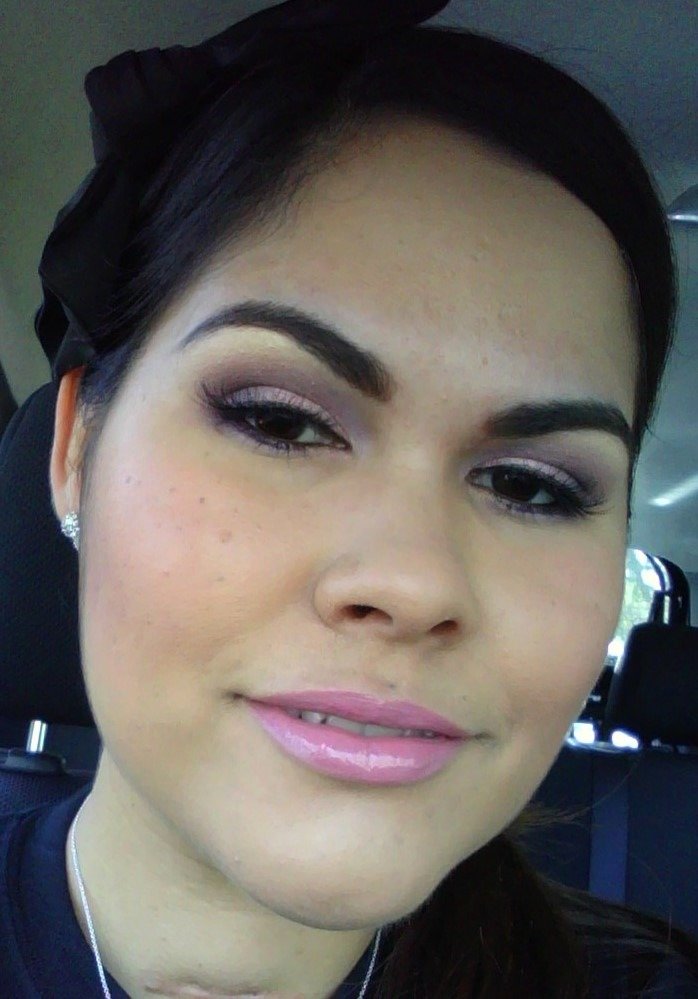 ​
​
​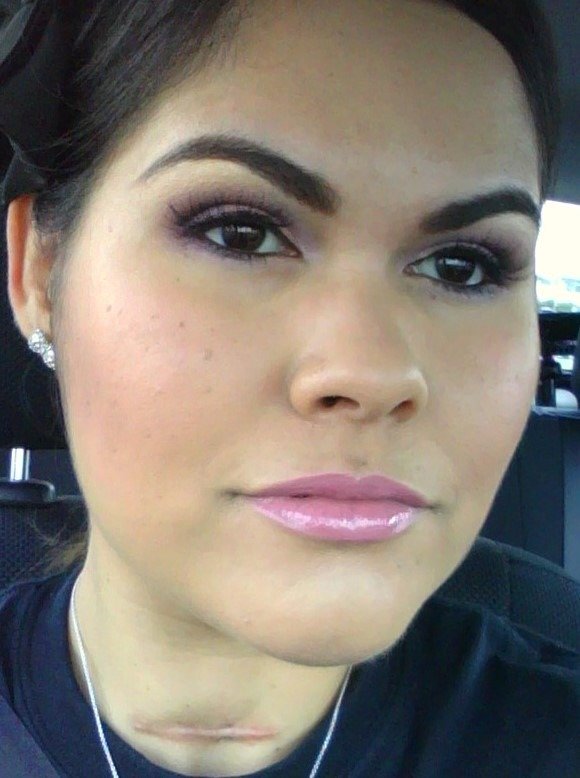 ​
​
Face​
Bobbi Brown Even Finish Compact 4.5​
Clinique blended face powder #4​
​
Cheeks​
MAC/ Wonder Woman Amazon Princess blush​
​
Eyes​
UDPP​
Bobbi Brown Creamy concealer under brows​
NYX jumbo pencil in Milk on lid only​
MAC Creme Royale e/s as highlight​
CLINIQUE Disco pink e/s on lid and blended upwards as well as the lower lash line​
CLINIQUE plum seduction e/s on outer corners and crease as well as on the bottom lash line​
CLINIQUE come o heather e/s to deepen crease a little and a little on the​
outer corners of my bottom lash line​
MAC Beautiful Iris e/s on tearduct area​
MAC Dip down fluidline on upper lashline​
Random mascara​
Anastasia brow express kit​
Ardell Glamour falsies​
MAC Teddy eye khol pencil​
​
Lips​
MAC Pink plaid l/s​
MAC Stepping out d/g​
​
Thanks for looking!​
​