I haven't seen anything about this here on Specktra, so I thought I'd pass the word for nail polish junkies everywhere! I was reading up on
Lushious Beauty's blog
today and came across her recent post on OPI's Texas collection for Spring!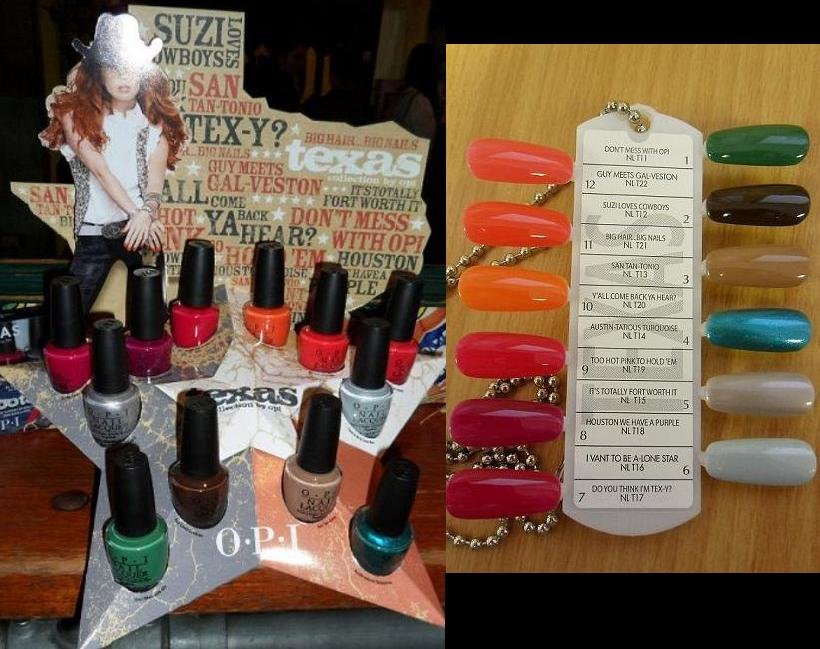 ​
Don't Mess With OPI - A lean, mean, kick-grass forest green
Austin-Tatious Turquoise – Cowgirls love this bodacious blue-green
It's Totally Fort-Worth It – A shimmery lavender grey that's so worthy of you
Do You Think I'm Tex-y? A "berry" sexy bloom of Dallas dahlia
Big Hair…Big Nails – A rosy pageant peach
I Vant To Be A-Lone Star – You won't want to share this starry Texas-sky blue
Houston We Have A Purple – A galactic red-violet that's ready to "rocket-roll"!
Suzi Loves Cowboys – But she loves this campfire chocolate shade s'more!
They are so-Tonio - The "Honey" of a Gallon has so!
Too Hot Pink To Hold 'Em – A red-hot pink-red that deals a winning hand
Guy Meets Gal-veston – An "engaging" coastal coral. A very orange pink
Y'all Come Back Ya Hear? – This Texas tangerine will be waitin' for ya!
Seems like OPI's trying to have the last word on country collections with China Glaze, *cough* Rodeo Diva collection. What do you guys think?