I'll keep this thread updated, since I'm going to be receiving my first MAC pro palettes + refills and depotting some old shadows, as well as some new Kryolan stuff.
But so far these are the palettes I have: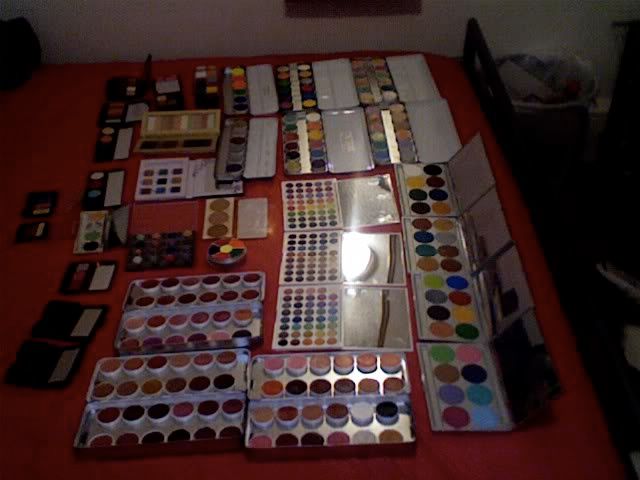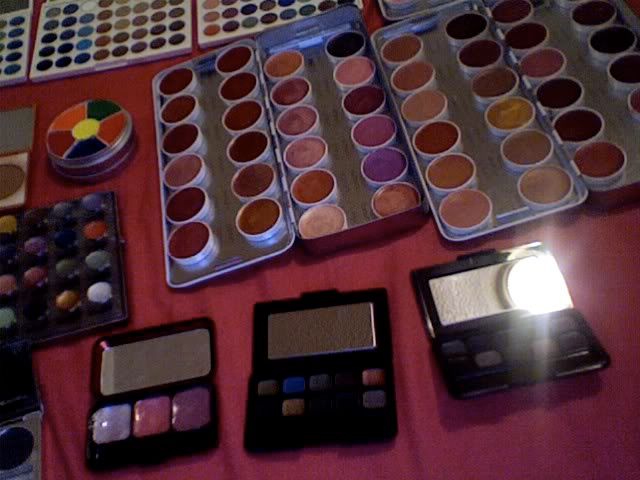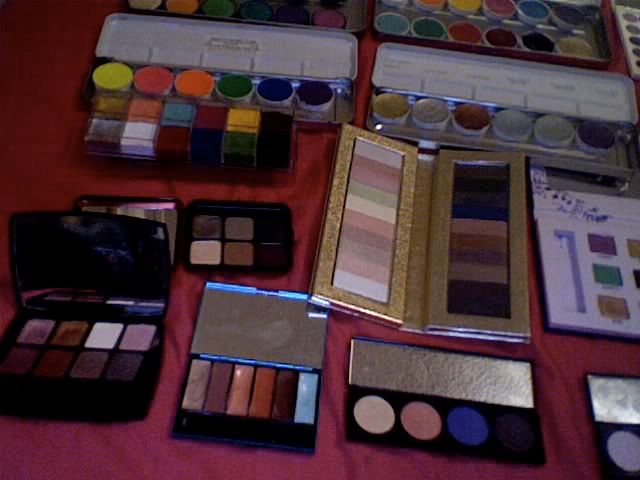 The photos are terrible, I know. The angles are bizarre because I was using the iSight on my laptop at such a weird angle.
Anyway, we can play "I spy."
All the way in the back of the first photo are my 6- and 12-pan palettes from Ben Nye and Kryolan. Aquacolors (water-activated paints), Grand Lumière shadows, and Supracolors (cream/grease paints) in all sorts of iridescent, metallic, pastel and bright colors. I think one of the Supracolor palettes is a partly corrective foundation palette but I use it for pastels because they have the oddest, most intriguing mint green, slate grey, etc.
You can also see my MUFE 12-color Flash pan, my Pixi 20-color shadow palette, and a bunch of smaller MAC, Rimmel, Fresh, Urban Decay, Chanel and Tony & Tina palettes.
In the foreground you can see all 78 of my Kryolan lip colors from the 24-shade palettes. The three white palettes are the Yaby shadows/pearl paints. The four silver palettes with 8 pans each are the Mehron Paradise paints. There is also a cream wheel of UV/dayglo colors and a sample palette of Kryolan interferenz creams, and my two Smashbox cream liner palettes.
Yay! My favorite part is that through CAREFUL shopping/consideration, I have almost NO dupes among these hundreds of colors! That is my proudest achievement heh

as I hate repeats. I have three or four gold cream colors that are all COMPLETELY different, and that's as close as you get to a repeat.